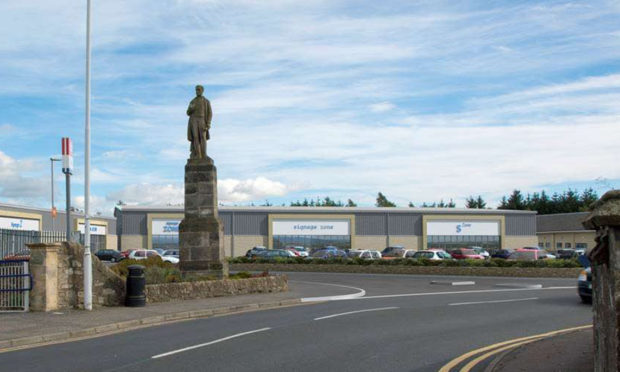 Sir, Only a few months ago your newspaper stressed the importance of people coming forward to take on the role of a community councillor – emphasising the part that the community councils play in deciding local issues.
I had no hesitation in putting my name forward, because I care about Cupar, the town I live in.
However, today I have reason to doubt my decision after reading that 11 north-east Fife councillors have approved a retail park on the Old Reekie site in Cupar despite objections from the community council, of which I am the chairman ("Retail park approved but concerns voiced", Courier, November 29).
We, the 18 community councillors all live in Cupar and have opposed this development from the onset; because of the damage it will do to our town centre, which is already struggling.
It is on a very busy main road into the town and, of more concern, it is on the main pedestrian route to Castlehill Primary School.
Some will argue that we need more shops to keep people in Cupar.
I agree, but there are plenty empty sites within the town, and this would be more beneficial to the town centre.
One of the new units is to be a Costa; we already have two outlets for Costa within the town – do we really need a third?
It is worrying that all our concerns were brushed aside.
What part then do we, the community council, play in all this?
Apparently none – we do not appear to understand the needs of the people of Cupar, the people we represent.
Yet councillors who do not even live in the town appear to know better – we have been completely ignored.
Is it surprising that people don't want to volunteer to be on community councils?
Gina Logan,
5 Hill Street,
Cupar.
A right royal waste of money
Sir, – A report this week claimed that the cost of supplying security for the new home of the Duke and Duchess of Sussex will cost the tax-payer £5 million.
In this age of austerity which we are all supposed to be in together, how is this justified?
With more and more people relying on food- banks to stay alive can the royals not tighten their belts and make better use of their many palaces, castles and mansions, which at the moment cost the tax-payer £350 million per annum (Republican Movement statistics)?
Alister Rankin,
93 Whyterose Terrace,
Methil.
Clouded by dislike of SNP
Sir, – It was no surprise to see support for the anti-SNP columnist Jenny Hjul from regular contributor Derek Farmer (Letters, November 28) as both seem to harbour a common dislike for the Scottish Government.
Not only that but he, in particular, resents any form of rebuttal coming his way from those of us who are fast getting weary of his apparent inability to grasp the reality of trying to manage a nation's economy on a pocket money budget accompanied by a Westminster ban on having the use of the full fiscal powers required to do the job properly.
It has been suggested by some misguided commentators that England subsidises Scotland to the tune of £15 billion a year or £289 million every week.
The report I read was accompanied by the suggestion that if the weekly figure was prominently displayed on the side of a bus and driven around the haunts of the little Englanders, Scottish independence would be guaranteed by Christmas.
Allan A MacDougall,
37 Forth Park,
Bridge of Allan.
Government is burying its head
Sir, – It has long been a failing of many politicians that they cannot admit a mistake.
When faced with overwhelming evidence that indicates that a policy is not working they persist in their course of action.
Some are a little more honest and say it is not working but we are going to do it anyway.
Over the past month we have a series of reports on research that reinforces what some of us have known for a long time.
The press has reported that bodies as diverse as the UN, Shelter, Police Scotland, the Institute for Public Policy Research and the Equality and Human Rights Commission have pointed out that the Tory Government's policy of Universal Credit is not working.
These reports collectively conclude that the introduction of Universal Credit has made poor people even poorer, contributed to an increase in the number of burglaries, increased homelessness and increased inequality.
The Tory response to all these reports is, at best, to ignore them or to try to discredit them.
For instance, the UN report concluded that levels of child poverty in one of the richest countries in the world is "not just a disgrace,but a social calamity and an economic disaster".
Asked to respond, a spokesperson for, Theresa May is reported as saying "we strongly disagree with the analysis".
Faced with such overwhelmingly consistent evidence from such a variety of sources the Tories shrug their shoulders and carry on making life a lot worse for the poorest in our society.
I think the majority of us feel that this government lives in a bubble that allows them to ignore the reality that faces the rest of us.
This attitude of why let evidence overcome a good prejudice is no way to govern the country.
This arrogance that "we know best" (despite evidence to the contrary), leads eventually to bad decisions made not in the interests of the many but rather for the few.
The quicker we get rid of this arrogant and blind Tory Government the better we will all be.
Brian Batson,
7 Lour Road,
Forfar.
PM needs to find some fight
Sir, – As Theresa May came up to Scotland as part of her "Britain's neck wrung like a chicken's" tour of the country, how I longed for a prime minister who would roar on behalf of the British lion rather than whimper on behalf of its enemies.
Otto Inglis,
6 Inveralmond Grove,
Edinburgh.
Backing up previous claims
Sir, – Considerable caution should be exercised before accusing someone of making a fool of themselves through "false claims", as happened recently (Courier Letters, November 24).
Had Eddie Bundy studied the appropriate document from Education Scotland's draft learning materials, the quotation I cited, "your gender is what you decide", would have been found.
Indeed, here is the link, if that helps: https://rshp.scot/wp-content/uploads/2018/05/1.4.3-What-is-gender-1.pdf.
Perhaps I am up to date with the facts and not over-reacting after all.
I use the term "gender identity disorder" because it better reflects the nature of the condition than "gender dysphoria" – a term heavily influenced by disputed philosophical, and not medical, reasoning.
Facing challenges with gender identity must be difficult and I wish Eddie well.
We might have different ideas about how best to address the issue with individuals and in schools, but we can at least agree that we share a desire to see young people develop positively and flourish through their adult lives.
Richard Lucas,
272 Bath Street,
Glasgow.
People in glass houses…
Sir, – I could not help but smile to myself when I read Bryan Auchterlonie's latest anti-Tory comments in The Courier (Letters, November 24).
He claims that Tory MPs are "braying mules" who behave like "spoiled public schoolboys".
Perhaps he should take his blinkers off and look at the other opposition MPs and how they conduct themselves.
I do not think the leaders of the Labour and SNP parties can be proud of how they conduct themselves in parliament.
They do not seem able to make any comments or points without shouting at the top of their voices. Nicola Sturgeon does exactly the same at Holyrood.
These people could do worse than watch how Theresa May conducts herself and gets her points across while staying calm and without having to resort to raising her voice as they repeatedly do.
John M Page,
8 Panter Crescent,
Montrose.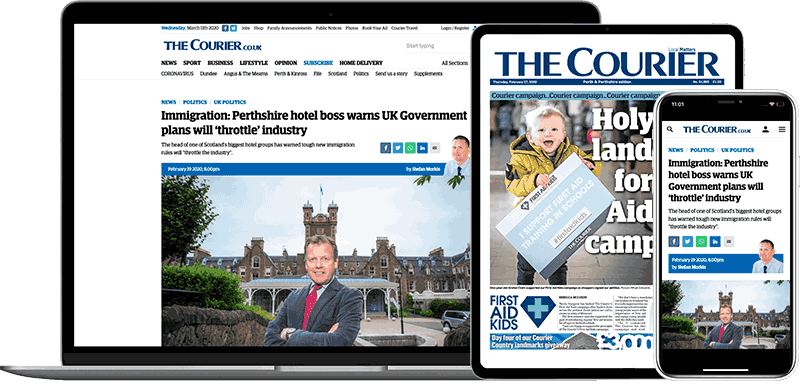 Help support quality local journalism … become a digital subscriber to The Courier
For as little as £5.99 a month you can access all of our content, including Premium articles.
Subscribe