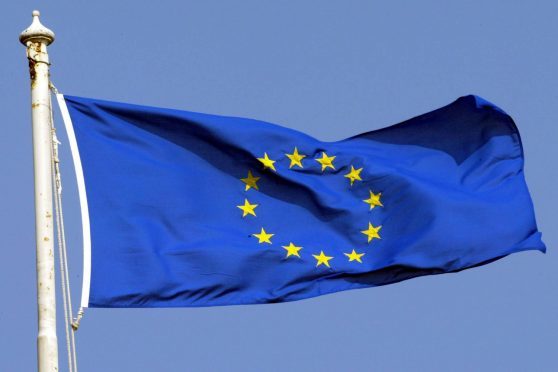 Madam, – The people who claim leaving the EU on World Trade Organisation terms would be a "disaster" are those who said the same if we didn't join the Eurozone.
They said if we voted to leave the EU there would be a calamitous recession requiring savage spending cuts and tax rises. But the economy continued to grow and in the first six months of 2018 no country apart from China received as much inward investment as the UK.
For the second year in a row Britain has topped the Forbes global list of Best Countries for Business.
The 2019 Audit of Geopolitical Capability places the UK second in world rankings after the USA. Before Britain joined the EEC (European Economic Community) she had been a global player for more than 200 years.
Mrs May should not prostrate herself at Brussels' door.
Britain is an ancient democracy ruled by law since the Magna Carta.
It has the fifth largest economy in the world.
It has unmatched soft power, a military in the premier league, superb intelligence services and incredible research and development.
It also has a people blessed with outstanding skill, inventiveness, creativity and resolve, and close connections across the globe.
Such a nation has nothing to fear from a WTO Brexit.
On the contrary it is a golden opportunity to rediscover the UK's global reach as the EU turns inwards to create a vaunted superstate that will effectively reduce its member countries to regions.
A clean break with Europe – one that avoids fruitless trade negotiations which could drag on for many years – is the best way in which the UK can truly rediscover her independence and take back control of her laws, future, trade and prosperity.
William Loneskie,
9 Justice Park,
Oxton,
Lauder,
Scottish Borders.
Ignorance may not be worse
Madam, – A long time ago, I was on a demo against cuts in funding for education, and saw a placard saying "if you think education is expensive, try ignorance".
Very apt I thought, and I was reminded of this when reading Rev Dr Cameron's letter (Bad deal likely to be only deal, Courier, January 5), questioning the ability of voters to make rational decisions on big issues like Brexit. I would suggest that the problem is not the voters however.
The real problem is the total incompetence of our Conservative Government, aided and abetted by the lack of opposition from the Labour Party, both of which have a disproportionate number of MPs who have benefitted from "superior" private education, and gained high powered degrees from elite universities.
Education has clearly failed. Maybe we should now try ignorance: couldn't be much worse.
Les Mackay,
5 Carmichael Gardens,
Dundee.
No reason to celebrate failure
Madam, – Scotland's 129 MSPs are planning a year-long programme of special events to commemorate the 20th anniversary of the Scottish Parliament, which was officially opened on 1 July 1999.
How can they celebrate an expensive failure? Education and the NHS are in a more perilous state than 20 years ago.
The Scottish Parliament building cost £414 million and was 10 times over budget and three years late.
Excluding the MSP salaries and pension contributions the annual running costs of Holyrood are more than £80 million. MSPs will soon get £62,149, and the 12 cabinet members all earn more than £100,000 plus an eye-watering taxpayer-funded gold-plated pension scheme.
Value for money? Taxpayers don't think so.
Clark Cross,
138 Springfield Road,
Linlithgow.
Greys matter to the wilderness
Madam, – Isn't it time for some peace talks?
Red squirrels are not an endangered species (Perthshire battleground for stressed squirrels Courier, January 4).
They are abundant in the rest of the world, so preserving them here has limited ecological value under any circumstances.
As it is, this preservation leads to the violent deaths of countless grey squirrels, who, after all, perform the same function in the ecosystem as their red cousins and whose only crime is being a better ecological fit in the conditions we have today – as opposed to the ones we had 300 years ago.
If people would like to preserve the red squirrel for sentimental reasons, surely it should be done by peaceful means ?
Natalia Doran,
Urban Squirrels,
55 Laverstoke Gardens, London.
Lessons from past not learned
Madam, – For more than 100 years a railway line north of Perth took freight and passengers over the river Tay on a line that was known for its good design, easy gradient and connectivity to all the towns in Strathmore.
Since its closure more than 50 years ago much of the route is barely recognisable and in some parts it has been removed or built on.
The plans to build the Cross Tay Link Road will not solve the problem of road traffic, it will just move it from one place to another and for communities from Methven to Abernyte it will make it worse.
No suggestions were ever made of using environmentally friendly ways of enabling people to cross the river by monorail, for example, and an earlier excellent idea for a pedestrian bridge over the river from Muirton fell flat.
Now walkers and cyclists wanting to commute to the other side of the river will find it a very long way round.
I believe this tells us that all these targets for carbon reduction to limit climate change are little more than hot air and as far as a lesson from history is concerned, nothing has been learned.
Sandy Main,
Kinloch,
Blairgowrie.
Labour need to assess priorities
Madam, – I agree with Jenny Marra MSP that Dundee is being short-changed in the Tay Cities Deal, but not in the way she means (Mixed reaction to Nicola Sturgeon's £40m new River Tay crossing announcement, Courier, January 8). City Deals are supposed to be joint projects between the Scottish and UK governments, yet the UK Government is pledging just half of what the Scottish Government is contributing.
Not once have I seen Jenny Marra criticise the UK Government over their failure to match the Scottish Government's financial support for the region. However when the Scottish Government then announces an extra £50 million for the area she is suddenly up in arms. It's quite clear from this that Jenny's real motivation here is to criticise the SNP at any cost, rather than stand up for the people of Dundee.
Perhaps Jenny and the Labour Party need to reassess their priorities and start attacking the Conservatives for their failures, rather than cosying up to them in council coalitions across Scotland.
Is it any wonder they continue to lag behind the Tories in opinion polls, despite this being the most disastrous UK Government in living memory?
Maybe there is no future for the Labour Party after all and the people of Scotland were just quicker to spot it.
Jack O'Neil,
17D City Road,
Dundee.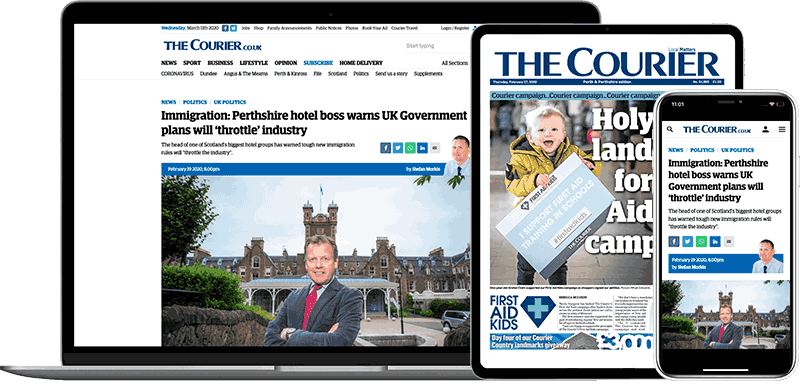 Help support quality local journalism … become a digital subscriber to The Courier
For as little as £5.99 a month you can access all of our content, including Premium articles.
Subscribe