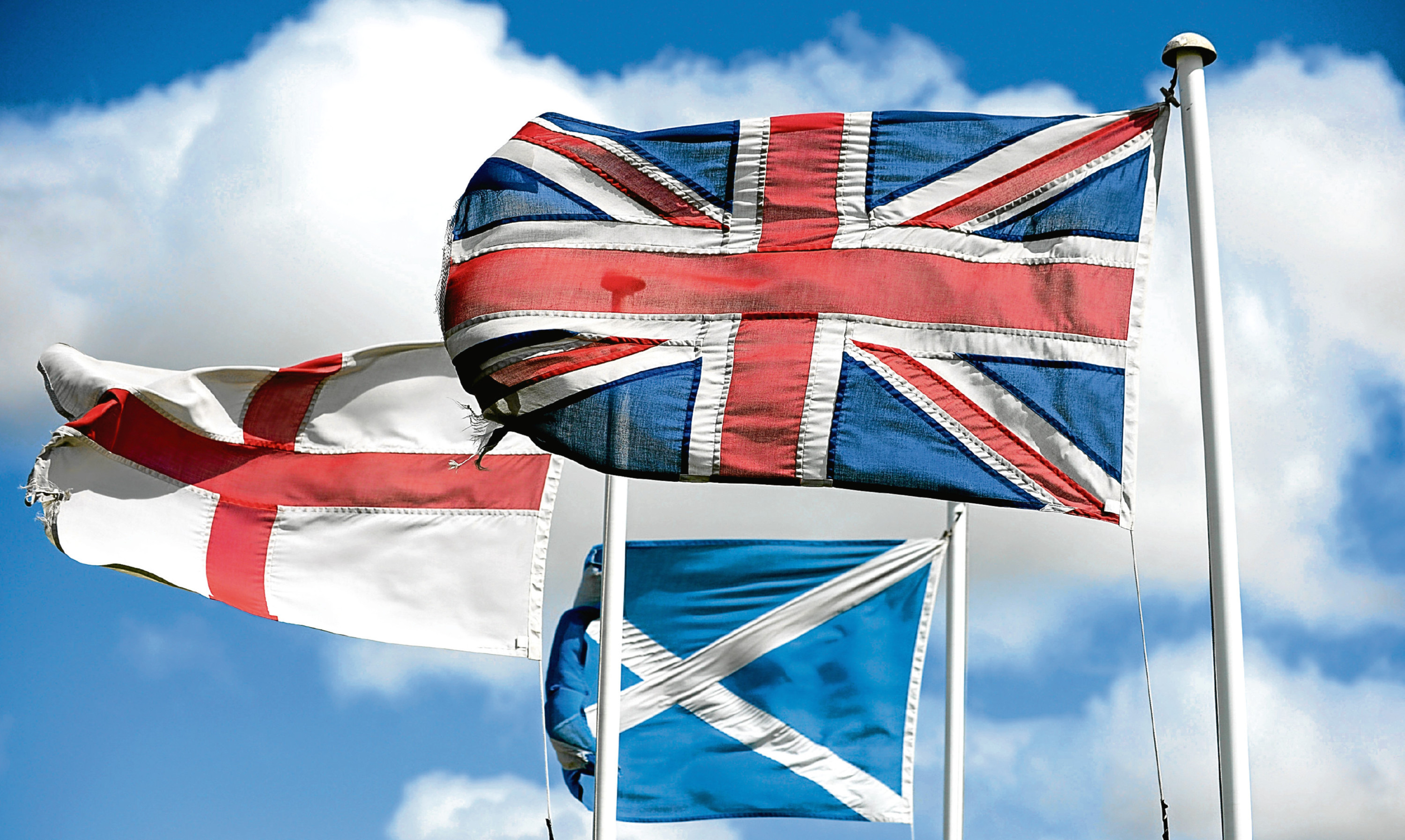 Madam, – One of your frequent correspondents, Allan Sutherland, wastes no opportunity to criticise the Scottish Government or SNP.
This time he sets his sights on education as the stick with which to beat the government (Education going down the pan, Courier, January 8).
During the 2014 referendum it was always the case that, to coin a phrase, the noblest prospect which a Scotchman ever sees, is the high road that leads him to England!
But, now that Scotland is outperforming England, our British nationalist chums are suddenly ignorant of England's current failings.
So rather than look at Scotland in isolation we must also see that, in England and Wales, more than two-thirds of teachers say their job has adversely affected their mental health, according to research from the Educational Support Partnership charity.
The National Education Union has described the situation as "an epidemic of stress".
Or when we look at the attainment gap it has been reported that it will take 50 years to close the achievement gap between England's rich and poor pupils.
If the pace of change remains the same as it has done since 2011, poor pupils will not catch up until 2070. Contrast that to Scotland, where the latest set of official education figures show overall standards in reading, writing and numeracy for pupils leaving primary school are all rising and there has been a closing of the attainment gap between the richest and poorest pupils in reading and writing at P7.
It must be galling for the average British nationalist to discover that the SNP is moving our country forward, despite a decade of ideologically driven Tory austerity.
Just imagine what she could achieve with the full range of powers available to a small independent country.
Henry Malcolm,
331 Clepington Road,
Dundee.
Tired myth over EU departure
Madam, – Graeme Finnie's letter (Jumping ship from 'Carry On' Westminster, Courier, January 8) carries the tired old myth that Scotland "overwhelmingly voted to stay part of Europe".
In reality some 30% of those who were entitled to vote voted Remain – I was one of them – while 70% either voted Leave or didn't think the EU to be important enough to go out and vote for.
Therefore an overwhelming majority of Scots do not share his view and Remainers sadly do not speak for Scotland.
Kenn McLeod,
70 Ralston Drive,
Kirkcaldy.
Breaking up is hard to do
Madam, – As Nicola Sturgeon declares her intention to attempt to press ahead with a second independence referendum, I'm reminded of her
scorn when the UK Government produced data showing Brexit would make each and every one of us poorer, though admittedly Downing Street's preferred option does not significantly do so.
The nationalist leader's own Growth Commission also reported Scottish independence would make us poorer and many years of austerity – perhaps a decade – would be required in the form of tax increases and cuts to public services to enable Scotland to meet the EU's stringent entry requirements.
It would seem that there's a lesson to be learned – breaking up long-standing political and economic unions comes at a cost.
If the SNP leader feels Brexit is wrong because it'll reduce our standard of living, then why back Scottish independence, which will do the same?
Or does nationalist dogma, for Ms Sturgeon, transcend our economic wellbeing?
Martin Redfern,
Woodcroft Road,
Edinburgh.
Stand off on Angus road
Madam, – As a result of the new housing development being built at Smithycroft, Arbroath, a dangerous traffic situation has been ongoing for several months on the Grant Road slip road.
This road has always been busy but now, in addition to shop traffic and resident's parking, it is clogged solid down one side because of work and workmen's vehicles parked during the day.
This leaves a single track of up to 80m for traffic to negotiate in both directions, which results in Mexican stand-offs and the need to reverse considerable distances at times.
I am unaware of any serious incidents so far, but some of the parking is illegal and there is the potential for a serious accident.
Brian Smith,
62 Strathairlie Avenue,
Arbroath.
Nice to know people care
Madam, – Thank you to the gentleman who brought my much-loved calico cat Amber to the PDSA this Tuesday after she seemed to have been involved in a traffic accident.
Sadly she died but I am sure the PDSA did what they could for her and I will be making a donation to them.
It is good to know that people care.
Mona Clark,
9 Millbay Terrace,
Dundee.
Embarrassing Army campaign
Madam, – Why do people join the Army?
In many cases it's surely the attraction of excitement and adventure, physical challenge and close comradeship. Maybe a splash of patriotism inspires as well.
Our nation should be grateful such people are motivated to serve and protect us in the military.
However, in Britain, political correctness seeps into every institution, it seems.
The latest campaign tries to portray perceived character weaknesses as virtues.
A nation that cannot bring itself to value aggression, toughness, ruthlessness and courage in its own military will struggle to maintain an effective fighting force.
Richard Lucas,
Leader, The Scottish Family Party,
272 Bath Street,
Glasgow.
Theresa May a dead duck PM
Madam, – I cannot believe Theresa May refuses to resign.
She is a dead duck but in the face of this she forges on without a thought of compassion to the country and the population, including Scotland. Mrs May needs to re-evaluate her position in government and I propose a general election.
I apologise for my directness, but certain things have to be said.
Beverley J Burns,
Beverley Hill,
Petterden,
Tealing.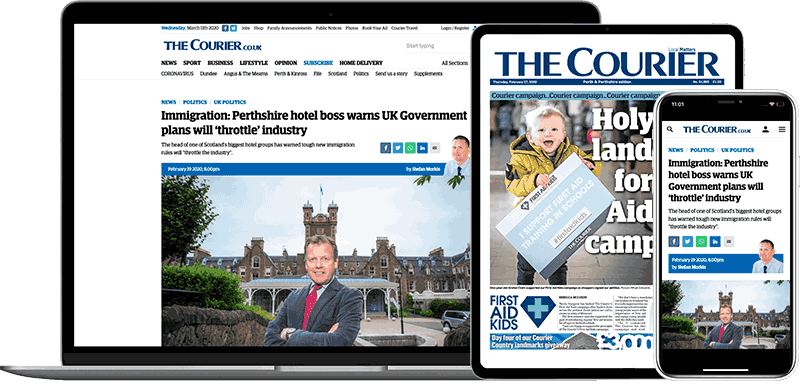 Help support quality local journalism … become a digital subscriber to The Courier
For as little as £5.99 a month you can access all of our content, including Premium articles.
Subscribe