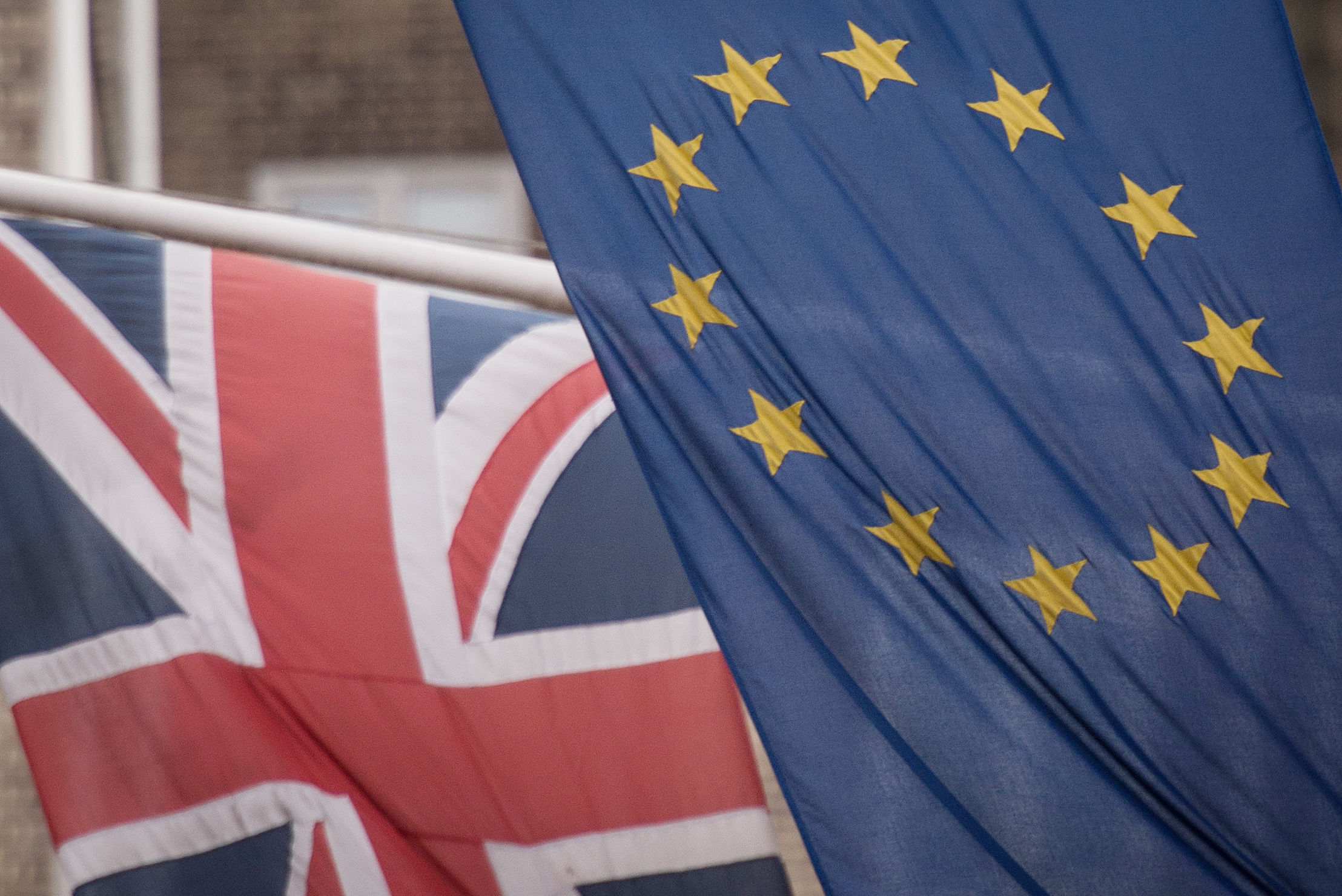 Madam, – Labour's Sir Keir Starmer is urging Labour MPs to back a second Brexit referendum under the guise that it might prevent a No Deal exit from the European Union.
If Scottish Labour MPs support that call then Scotland could face a second crisis of immeasurable depth.
The SNP ignored their 2014 promise of a once-in-a-lifetime vote by rejecting that democratic referendum which firmly voted against leaving the union.
Labour, by supporting the SNP for a second EU vote, could be opening the door to another Scottish independence referendum.
Some European countries have succumbed to second referendums in the past.
Britain will regain our national democratic rights after leaving the EU.
It would be a travesty should Britain now desert our historical belief in democracy.
Are future referendums or general elections to be like championship tennis matches with the best of three votes or even the best of five counting for the final result?
The Conservatives, first through former prime minister David Cameron's promise that the UK should vote on EU membership, then through Theresa May's full acceptance of Brexit, have maintained democracy in the United Kingdom.
That must also be the decision on a second Scottish independence referendum.
In Scotland's case to allow a re-run of the 2014 vote will confirm that democracy is no longer meaningful in the UK or in Scotland.
The SNP during 10 years of power in Hollyrood have played political games with democracy.
Labour would be well advised not to desert their past support for the union by forcing another damaging schism on a Scotland already twice wounded following the last two referendums.
Angus Brown,
The Orchard,
Longforgan.
Rejuvenating our railways
Madam, – I read with interest the proposal by Councillor Braden Davy that some of the Tay
Cities Deal monies should be spent on re-opening rail routes in the county (Angus rail lines could reopen, Courier, January 9).
The branch between Brechin and Bridge of Dun already exists – there is three-and-a-half miles of largely existent trackbed.
The Caledonian Railway (Brechin) Ltd has always supported plans to re-instate the branch.
To that end, we undertook a large feasibility study in 2009 which
suggested this project could be delivered for an awful lot less than
NetworkRail's then estimate of £18 million.
We have copies of this document, as should the council.
We are ready and waiting for the council to approach us.
This amount of money is rarely made available.
Let's invest it in something that does make a major difference to the transport infrastructure of north Angus rather than spending in dribs and drabs here and there on numerous minor, and soon-to-be forgotten, projects.
Steve Pegg.
Caledonian Railway (Brechin),
The Station, Park Road,
Brechin.
Retailers must innovate or die
Madam, – Festive sales figures released by the British Retail Consortium are neither
shocking nor surprising (Shop prices still rising, Courier, January 4).
While the likes of Lidl and Tesco have come out on top, the future looks much less rosy for some of Britain's high street stalwarts.
With a rapidly changing retail landscape in the UK, it simply isn't enough for retailers to stand still.
Those that survive this retail renaissance will be the market disrupters, the movers and shakers, the innovators.
Recent research by Georgia Institute of Technology found companies pursuing innovation realise 50% to 100% higher profit margins than those who do not.
When I look at retailers operating in Scotland, very few have a clear innovation strategy.
With consumer spending at an all-time low, Brexit uncertainty, and rising business rates all taking their toll, innovation is no longer an optional extra, it is a marker of survival.
Helen Potter.
CEO, Potter & Potter.
1 Culteuchar Bank,
Ardargie,
Perth.
Greys do huge damage to reds
Madam, – I would like to think that if Natalia Doran lived in Scotland and not London she might hold a more informed and realistic view of the plight of our natural red squirrels and the threat posed to them and our ecosystem by the greys (Greys matters to the wilderness, Courier, January 9).
It is unfortunate grey squirrels were brought here from America.
It is well established that they bring a fatal disease to our native squirrels, eat their food and cause them to die out.
In addition, greys eat the eggs of our songbirds which are also in decline and they compete for their food as well.
Ms Doran says that there are plenty of reds elsewhere- well greys are now established in Italy, and our experience in Great Britain suggests it is only a matter of time before they spread throughout the rest of Europe at the expense of the red squirrel.
I fear that her suggestion of controlling greys by "peaceful means"
indicates she really has no idea of the reality or gravity of the situation.
It is several years since I last enjoyed seeing red squirrels play in Balgay Park. I only see greys now.
Yes, greys can look cute. But in their natural habitat in America, not here in Britain.
Alistair Montgomery,
8 Beechwood Terrace,
Dundee.
Scots the losers in indy row
Madam, – I'm sure Salmondgate isn't the end game for the SNP that many predict and wish.
Their endless ingenuity in kicking the Indyref can along the road will save them.
The irony is if they had deployed their undoubted abilities to transforming Scotland's economy, healthcare, education and society instead of ramming through unwanted policies – or taking patently unworkable policies to ridiculous lengths and humiliating climbdowns – they could have made a genuine case for independence.
Instead that lack of true confidence that dogs "wha's like us" Scottish nationalists fuelled an ill-starred "kick and rush" lunge to Indy followed by a thrawn refusal to learn from their mistakes.
The victims of this aren't poor old Salmond and Sturgeon but all the Scots that they wedged into this divisive rut.
Allan Sutherland,
1 Willow Row,
Stonehaven.
First minister in a hurry
Madam, – Why is Nicola Sturgeon in such a hurry to stage another vote on the constitution?
As things stand the SNP can rest assured that voters will again put them back into power at the next Holyrood elections for want of any real alternative.
On policy, be it health, education, police or transport, the SNP is the only game in town.
Opposition parties correctly point out the government's flaws and failures but they don't give voters a clear idea of what they would do differently.
Therefore the SNP can be sure to win another Holyrood mandate for Indyref2 post 2021.
But that won't appease those Yes activists within and outside her own party who keep demanding action and whose patience is wearing thin.
Regina Erich,
1 Willow Row,
Stonehaven.