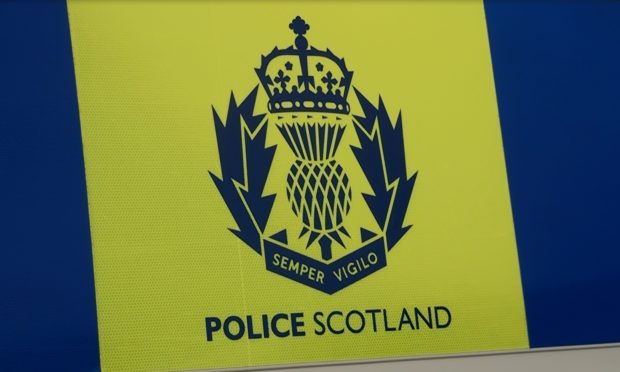 Madam, – I am writing in response to the article in The Courier ("Views gathered on single force", February 11), on the Chief Constable of Police Scotland visiting the Commission for Justice in Wales to give advice on forming a single police force there.
My advice to the people of Wales is do not do it!
What the Commission will not hear is that Police Scotland has been an unmitigated disaster since its inception in 2013.
I note the chief constable will be quoting statistics regarding crime falling and the response to organised crime and terrorism to illustrate successes.
Statistics as the chief constable is well aware, can be manipulated to suit the particular cause.
A lot of ordinary people find it extremely difficult to report crimes these days, due to police station closures and a lack of local police officers.
While the majority of law-abiding people will have no contact with police besides minor local issues, how they are treated when they do contact police affects their opinion of the service they pay for.
Try dialling 101 to report a non-emergency matter. First question is which police force do you wish to contact?
As there is one force in Scotland why are we even asked that?
Then you are asked for a yes or no answer, to confirm you want to speak to Police Scotland. Is this because it cannot understand a Scottish accent? Lord alone knows what it will do with a Welsh accent.
Then you are put through to a call centre somewhere else, the person is unfamiliar with your area and, if you are lucky you may get a return call from an actual police officer who may try and persuade you it is not a police matter at all. If a police officer does attend, it could be hours, or days, before they do. If they put as much effort into dealing with matters as they do finding reasons not to attend, we would indeed have a better service.
As for the chief constable saying Police Scotland have learned from their mistakes, sorry Mr Livingstone but you have not. It is the most basic mistakes that Police Scotland keep making. Serve the ordinary public first .
Robin Rodger,
Honeyberry Drive,
Rattray.
Truth behind cycling fatalities
Madam, – Hamish Hossick advocates a particular position on 20mph limits (Letters, February 9), I am just observing the reality of the evidence.
We are agreed that we are not as bad as we used to be at killing and seriously injuring pedestrians. Nevertheless, we are a lot worse at it than comparable countries in both the EU and OECD. Something we are doing is not right.
Hamish Hossick is unfortunately wrong when he says an increase in the number of cyclists explains the increased risk of cyclists being killed or injured. A more critical examination of the statistics indicates an even less pretty picture is being masked by parents not letting their children walk and cycle in the way they used to. This has reduced the headline number of those killed and seriously injured. For those who continue to cycle, our roads have actually got significantly more risky.
He makes a valid point that change can have a price. It is also valid to point out the status quo is not saving us either money or enough lives.
Gordon Pay,
Eden Park,
Cupar.
Rainbow, but no pot of gold
Madam, – The latest General Teaching Council for Scotland monthly magazine sent to teachers (whether they want it or not) carries a full double-page spread boasting about the GTCS winning a 'Rainbow' Bronze award for being an LGBT friendly employer.
They also carry a three-month-old quotation from Education Secretary John Swinney, revealing the SNP's grand rainbow vision of being the first government to fully impose compulsory LGBT teaching to primary and secondary pupils.
Whilst there is no doubt education is one way of promoting equality for all, including – dare I mention the grubby 'H' word – heterosexuals, you would have thought given the current carnage and chaos within Scottish education, the governing body and the education minister would be more concerned with real issues than to hide behind a rainbow smokescreen.
There's certainly no pot of gold being offered to teachers with the latest incremental pay offer, and so a strike looks likely.
Add to that, recent teaching union surveys showing an increase in verbal and physical abuse from pupils, compounded with authorities' increasing unwillingness to exclude, and predictably it all amounts to record numbers of teachers desperate to leave the profession.
Rather remarkably, there's no mention of these troubles from either GTCS or John Swinney.
Instead, from the splendid isolation of their plush Edinburgh offices – and far from the madding crowds in classrooms and corridors – the governing body and the education secretary plod on in denial, concentrating their energies on promoting the rights of LGBT; a mere 4% of our school population.
Not to worry.
I suppose if teachers are wrestling with the slings and arrows of teaching five-year-olds the distinction between trans-sexual and pan-sexual (Don't ask me!) they'll be so exhausted they'll not have the energy to strike.
I might also add that by the time the primary kids have grasped the comings and goings of all the different rainbow permutations, the Scottish Government will have made it compulsory for everyone to be LGBT!
At least that way we can all be seen in the same light!
Jamie Buchan,
Grove Road,
Dundee.
Library promise not fulfilled
Madam, – There are three main towns within Fife, but only two have libraries of any consequence.
The main library within Glenrothes is only a small room with every feature crammed into a small area.
There is in the meantime sitting unused within the Glenwood Precinct, a building of a very reasonable size.
Prior to the last local election, the councillors representing the SNP said if they were elected they would ensure that this large building, formerly a library, would be returned to its former purpose.
Unfortunately, as is often the case, promises are not always adhered to, as is the case in respect of this former library.
Even emails do not appear to have any effect.
Come on the SNP councillors, keep to your promise.
Allan Murray,
Napier Road,
Glenrothes.
V&A a triumph in every way
Madam, – My visit to the V&A Dundee was an outstanding success.
The building is unique, enhances the waterfront, and whatever one's opinion, it helps put Dundee on the map.
We will see outstanding exhibitions.
It is, after all, a gallery of design and that is emphatically emphasised by the building itself.
I wish the V&A and Dundee every success in the future.
Ercell Carruthers,
11 Poplar Avenue,
Blairgowrie.