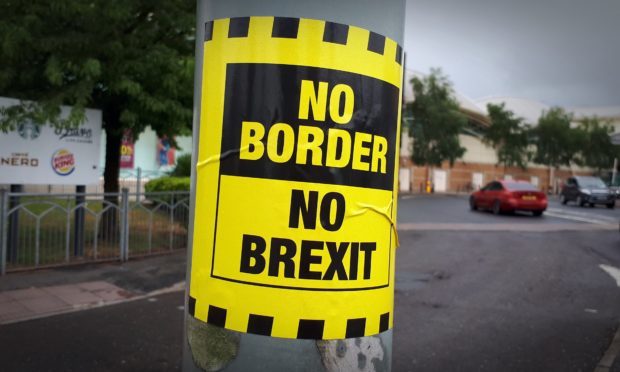 Madam, – From day one of a no-deal Brexit all the rules that underpin life in the UK will cease to exist.
Permission will be required to take lorries from the UK into Europe. In the event of a "no-deal" scenario the UK would be limited to just 3,000 trucks per day.
That represents 5% of the current number of 30,000 that make the crossing daily.
The Brexiteers say "fall back on WTO rules". These, however, are hugely complicated.
WTO have 10% tariffs for cars being sent abroad.
As the UK is part of the EU, it is currently zero. On shoes and clothes, the tariffs are 12%. Under the EU its zero.
On beef, WTO tariffs in some areas are 90%. This alone will decimate the agricultural sector.
Of course, the UK Government could unilaterally make all goods coming form the EU tariff free.
However, under WTO rules this would have to be done for all countries. Therefore, there would be no leverage to negotiate any new trade deals with any other countries.
Another serious consequence of "no-deal" Brexit is the threat to cancer patients.
Some key diagnostic tools and cancer treatments rely on radioactive isotopes that would decay until they became effectively useless if they are held up in the anticipated six-week border delay that's expected from a no-deal Brexit.
The above scenarios are based upon facts.
These facts may be inconvenient but the Brexiteers can't deny them.
Donald Tusk was right, the Brexiteers are a bunch of fantasist charlatans and snake-oil salesmen.
The damage done by Brexit is entirely down to the factional fighting and incompetence of the Tory party.
In a desperate attempt to keep her walking abomination of a party together, Theresa May has put the country at risk.
Alan Hinnrichs.
2 Gillespie Terrace,
Dundee.
Reaping what they sowed
Madam, – I totally agree with Donald Tusk's opinion of the main protagonists in the Brexit camp.
They told lies during the referendum campaign and totally ignored the warnings from experts of the dangers – which are now taking place and becoming reality.
The main advocates of the Leave campaign have been conspicuous by their absence in putting forward suggestions for solving the ongoing deadlock.
In their blinkered viewpoint they never even thought about a hard border with Northern Ireland, or about the amount of money due in the divorce settlement with the EU.
We are heading for economic oblivion as a result.
Alister Rankin.
Whyterose Tce,
Methil.
They gave their lives for this?
Madam, – I am in my 80s and, with all the talk of Brexit and independence referendums, I believe many senior citizens like myself would never have thought we would be living in such a divided country in our lifetimes.
For many years I have had the honour of conducting the remembrance service at the war memorial at Kinglassie.
We have memorials in every city, town and village in our country, commemorating the men and women who lost their lives in the service of our nation so we could live in peace and freedom.
One has to wonder what these men and women would have thought of the state of Britain now.
Thomas Michie.
Main Street,
Kinglassie.
Call for a lower speed limit
Madam, – On Sunday February 10 I was wakened by strange noises.
On investigation I discovered lots of people, a police van, policemen and an upturned car in the field outside my house at Welton Corner.
It was a serious accident and resulted in the occupants of the upended car being taken to hospital.
For the last 20 years I have been campaigning for a reduction of the speed limit between Forfar and Kingsmuir.
Unfortunately my pleas have fallen on deaf ears with our local Angus Council roads department.
Welton Corner is particularly difficult, having five concealed driveways situated on a double Z-bend.
Many motorists, especially those coming up from Forfar, are driving far in excess of a safe speed to navigate these corners.
Hopefully, the council will respond and install suitable speed limits on this extremely dangerous stretch of road before a fatality occurs.
Avril Simpson.
Welton Corner,
Forfar.
HS2 is no good for us
Madam, – It is rumoured that some ministers are looking to cancel HS2. Good.
HS2, if built, will cause massive environmental damage, break up communities and force thousands to move.
It will cost £403 million a mile to save 27 minutes between London and Edinburgh 14 years hence – if it ever arrives.
Furthermore the project will require nearly a gigawatt of additional electricity capacity at a time when the government has closed our remaining coal-fired power stations and thousands of new electric vehicles will have to be recharged.
Where will this additional power come from?
Britain's geography is unsuited to 200mph trains. Distances between towns are not great and the line is planned through scenic areas and valued habitats and will destroy over 60 ancient woodlands.
Hundreds of homes will be blighted or demolished.
Moreover, this non-freight railway, far from narrowing the north-south divide as its acolytes claim, will widen it.
London will act even more like a dark star sucking infrastructure from northern Britain.
William Loneskie.
Justice Park, Oxton,
Scottish Borders.
Opposition fails in the fight
Madam, – The YouGov poll showing the SNP would gain four seats in a general election must be worrying news for the opposition parties in Scotland, especially after 2017, when a few more votes would have lost them a further swathe of seats.
If this poll is correct, the last two years of scandal, screw-ups and unpopular measures haven't dented the SNP's vote. While Brexit, the Corbyn effect on Scottish Labour, voter apathy (nausea even) and the failure of broadcasters to highlight local issues have had an effect, Labour, Lib Dem or Tory leaders looking for reasons should first look in the mirror.
The tactics of "we aren't the SNP we're against Indy" coupled with the electorate's DIY tactical voting strategy worked, and peaked, in 2017 and, while people are even more angry now, many are exasperated by the opposition's lack of alternative policies or any obvious burning ambition or ability to unseat the SNP.
The Holyrood elections are in two years. Before then Labour needs a new leader and all parties need to end every attack on the SNP with a sentence beginning "and when we are in power this is what we would do…"
Allan Sutherland.
1 Willow Row,
Stonehaven.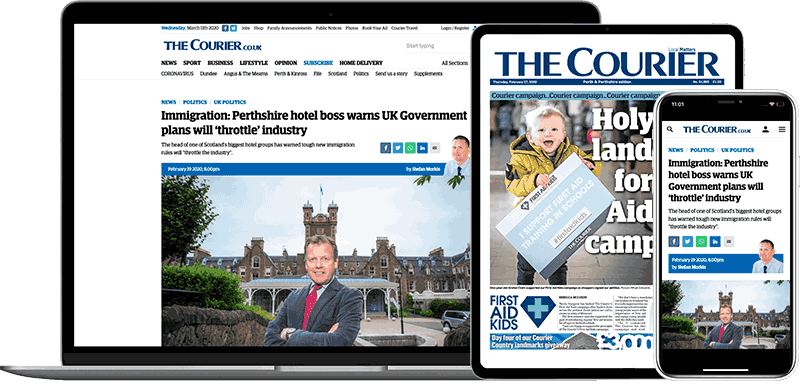 Help support quality local journalism … become a digital subscriber to The Courier
For as little as £5.99 a month you can access all of our content, including Premium articles.
Subscribe