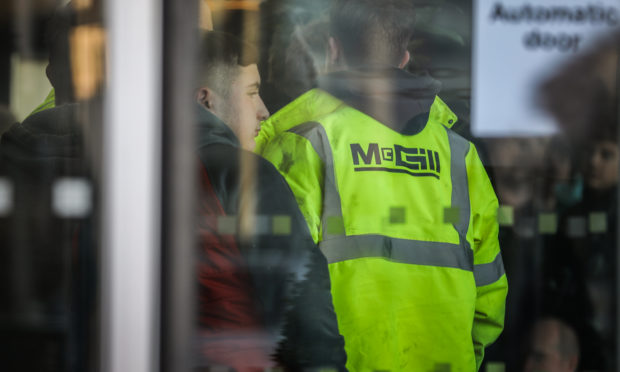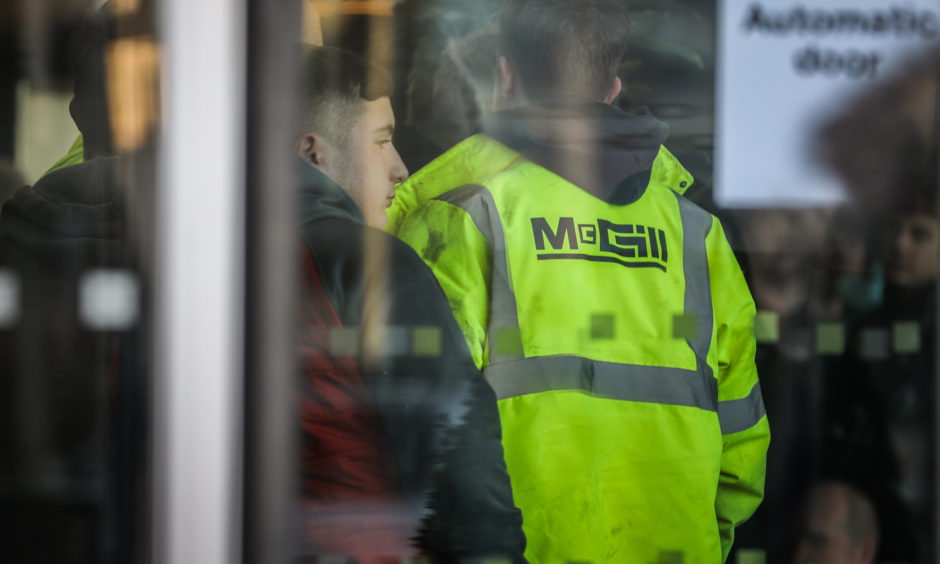 Madam, – It goes without saying that you and your readers will be well aware that these are extremely challenging and uncertain economic times.
This business environment is therefore putting increasing strain across the Scottish business community with the regrettable consequence that some businesses will not survive. There have been a number of recent high profile cases, not least in Dundee with Michelin and McGill & Co.
Scottish Enterprise, its partner agencies and local authorities are here to support as many of these businesses as possible when they get into difficulty. And in many cases, we can and do support them to either remain sustainable or turnaround, seizing the opportunities available, such as the case of Michelin. However, no matter how motivated we are, there simply isn't the prospect to save every company.
It is extremely disappointing that we were unable to help McGill & Co through their difficulties, though I am confident that the decisions we took in relation to their situation were correct. However, there are two particular areas of criticism of our handling of the situation that need to be addressed.
Collapsed Dundee firm McGill was facing legal action over tax bill
Firstly, I do not accept that we failed to act quickly enough following the initial notification that the company was in some difficulty.
When contacted by them in November last year, we acted immediately to establish the full extent of their financial problems and explore every possible avenue available to turn around what was an incredibly complex and challenging situation. In doing so, we worked closely alongside the company's management team and independent advisers to try and find a solution to safeguard a long-term future for the company and its employees.
And though the time available for turnaround and due diligence was a factor, the suggestion that this was the main reason for Scottish Enterprise turning down the request for a loan is inaccurate. The fact is that a large taxpayer funded loan was simply not going to solve the company's financial issues, an assessment validated by the independent advisers.
I fully appreciate that the demise of McGill & Co is devastating for all those involved. Scottish Enterprise remains here to help and our focus, along with our partners, must now be to support those individuals, families and communities affected.
Steve Dunlop,
CEO,
Scottish Enterprise,
Glasgow.
Seeing wood for the trees on risk
Madam, – I note that questions have been raised regarding the potential drainage and flooding issues in connection with the first (unwanted) phase of the proposed development in Scone North (Flood worries spark protests over housing, The Courier, February 14).
The field on which this development is to be built used to be quite productive agricultural land until four new houses were built by A&J Stephen at the Highfield end of what used to be Spoutwells Farm.
After these houses were built, increased flooding in the lower part of the field behind Spoutwells Drive, eventually rendered a large part of the field unusable for growing crops such as peas, because what can only be described as an area of marshland was created because of increased run-off from Highfield. There is a clue in the name "Spoutwells".
The area surrounding the first phase of this new development is partially surrounded by a mixture of very large and old deciduous and coniferous trees.
I believe that the felling of these trees is part of the planned development.
As most people know, trees of this size "drink" vast quantities of water, especially between spring and autumn.
If these trees are felled, there is a serious risk that the existing underground springs will cause a substantial increase in the flow of water downhill, both on and under the surface, towards the A93 and Scone Racecourse.
Building houses, even on concrete platforms, in this area could prove to be a bit of a disaster.
John D.Ridley,
Spoutwells Drive,
Scone.
Is Williamson on a war footing?
Madam, – It would be easy to dismiss failed fireplace salesman Gavin Williamson as an embarrassing irrelevance. However, to think of him as a Tory version of Inspector Clouseau would be a mistake.
His call for a massive build up of military force post-Brexit; was framed in terms of confronting Russia and China. Williamson was declaring that UK forces could go to war on virtually any pretext such is the alleged ambiguous nature of the "threats".
Williamson's speech was an endorsement of the Pentagon's 2017 National Security Strategy document. Supported by Trump, it argued the US was now involved in "great power competition"
Despite developing a reputation as a buffoon Williamson is a potential future leader. He is advocating massively increasing spending on defence (war) at the expense of education, pensions, benefits and health.
The Tories are saturated in imperialism. This jingoism plays well to their imperial fantasies.
Williamson it should be recalled was shown to have drawn up plans to use the army to deal with the expected post-Brexit chaos.
When Brexit occurs and the reality hits, there will be protests to demand higher living standards, tax increases for the wealthy, and an end to repression and militarism.
The Tories and the crooked banks will make no concessions to workers' social and political demands. Rather, they are preparing a drastic intensification of repression of social protest.
Alan Hinnrichs,
Gillespie Terrace
Dundee.
Succession is a matter of time
Madam, – Speculation as to whether Ruth Davidson will be first minister is premature.
It's pretty certain there won't be another independence referendum during this Holyrood term – Downing Street repeatedly makes this clear.
So the more immediate question is whether Nicola Sturgeon will stand down as FM before the 2021 Holyrood election – or after it, if she fails to secure a nationalist majority in the Scottish parliament.
Martin Redfern,
Woodcroft Road,
Edinburgh.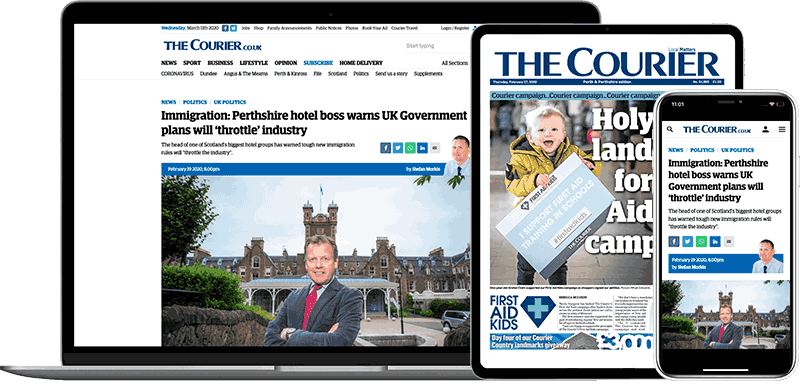 Help support quality local journalism … become a digital subscriber to The Courier
For as little as £5.99 a month you can access all of our content, including Premium articles.
Subscribe