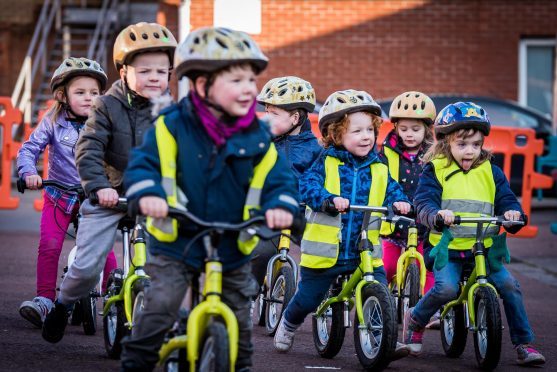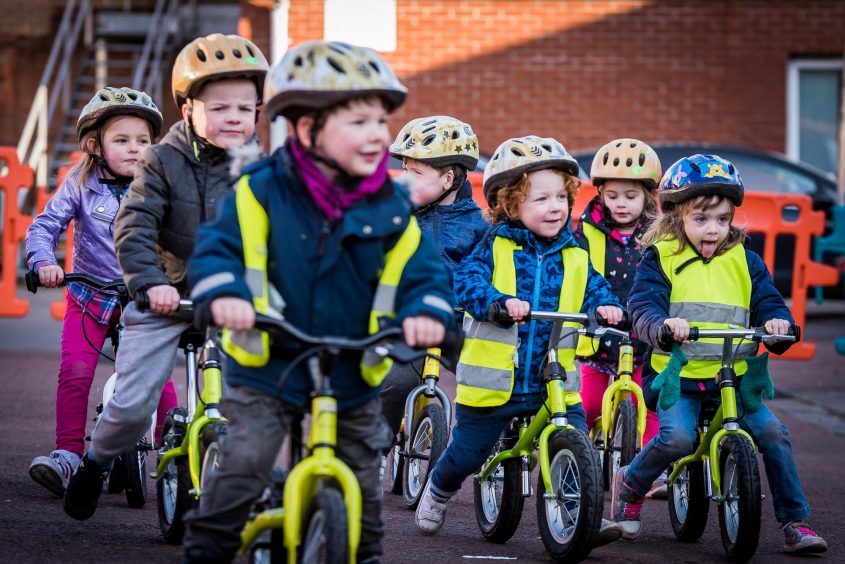 Madam, – After reading the story "Cycle helmet plea after youngster's bike injuries" on February 15, I feel as a cycle trainer that it is important to comment on this widely misunderstood facet of cycling safety.
The boy's father Mr Rae states, "We want to use this situation to stress to kids they need to wear helmets while cycling", but while the perceived importance of helmets in the UK makes that understandable, it is not actually a sound conclusion.
In risk management there is a hierarchy of measures to prevent accidents. At the top are things that prevent problems altogether, and at the bottom is personal protective equipment to try to mitigate ill effects. To best deal with the issue we need to promote ways of avoiding accidents.
Cycle safety is similar to pedestrian safety (mile for mile in terms of serious accident rates cyclists fare a little better). The real key is not colliding with motor vehicles and anything else is secondary. Bikeability Scotland training (available in some Dundee schools) teaches the rules to obey (including not cycling on the pavement) and the skills needed to properly control and position a bike and to interact with other road users and avoid accidents.
It should further be stressed that cycle helmets are not designed to deal with high energy impacts (eg with moving motor vehicles), another reason they should not be promoted as being of primary importance.
Mr Rae also states, "Kids are taking cycle helmets out of the house but they then put them in a school bag as it is not seen as cool to wear them," and this shows that helmets are a disincentive to cycle.
It is widely agreed that cycling is an overall benefit to health so anything that puts people off it is actually a public health own-goal. It is counter-intuitive, but well-meaning helmet promotion in the interests of safety is doing more harm than good by keeping people off bikes.
In the longer term the answer is to create an environment where people don't see a need for crash helmets, like the Netherlands. Dundee's Cycling Strategy is making moves towards this, but in the meantime it is important to realise that cycle helmets on the roads are a reaction to perception of danger rather than a way of usefully dealing with it.
Peter Clinch.
Hazel Avenue,
Dundee.
Fitting venue for final farewells
Madam, – Allow me please, through the courtesy of your column, to express sincere appreciation for recent refurbishments to the interior of Dundee Crematorium.
Those responsible for the care and maintenance of this vital piece of property, are to be congratulated heartily for the tasteful manner in which they have transformed a "shabby shed" into a warm and dignified environ, wherein families and friends may bid a fond farewell to their cherished loved ones.
As citizens of a very fine city, we ought also to be grateful for the calming, composed, efficient and quiet presence of those who orchestrate affairs within the chapel and who do so in oft times harrowing circumstances.
It is not exaggerated embroidery to salute the now refined portals of Dundee Crematorium with a few words from the final Ode of Horace, "Thou hast raised a monument more durable than bronze."
Keith Ferrier Hall,
Parish Minister, Dundee St Marys & Broughty Ferry St Stephen's & West.
Strathern Road,
Broughty Ferry.
Shame of road side rubbish
Madam, – The amount of litter on the A90 verges is a disgrace.
It is a shocking advert for our country to foreign tourists.
While the perpetrators are most to blame, more should be done to clear up this mess.
A campaign to shame these litter louts would also be a good idea.
G B Gerrard.
Elie Avenue,
Broughty Ferry.
Brexit woes will only get worse
Madam, – In Swindon, which voted solidly to "Leave", workers are now experiencing the next stage of Brexit where "project fear"morphs into "project meltdown" as Honda closes its giant car factory with the loss of 3,500 highly paid positions to say nothing of the thousands of associated jobs in the area.
Of course the decision was in the offing with the EU-Japan trade deal, China's economic slowdown and the diesel hysteria but, as with Ford and Nissan, Brexit made the difference at the margin about future investment.
More decisions of this sort in other sectors will doubtless follow.
The news report was followed by a film crew visiting a pub to interview locals. One of them said: "Nobody was interested in the EU's regeneration projects and after 40 years we all thought let's have a change. It can't get any worse."
Can't get any worse? They cannot be serious.
Rev Dr John Cameron.
Howard Place,
St Andrews.
Homegrown jobs a better bet
Madam, – The upcoming departure of Honda from these shores warns us – yet again – not to invest in or be reliant upon the fickle offshoots of foreign companies, but to use the money we lavish on them to develop our own skills and products.
Malcolm Parkin.
Gamekeepers Road,
Kinnesswood.
Prevention will protect us more
Madam, – When Shamima Begum eventually returns to the UK and the process of "rehabilitation" is considered, a few questions need to be addressed first.
For instance, why did her parents fail to protect her from being radicalised and how did an unaccompanied 15 year old manage to get on a plane to Turkey without her parents' knowledge or permission?
We have to look more at prevention,not checking the stable door after the horse has bolted.
Earl Russell.
Albert Street,
Arbroath.
Dimbleby didn't do so bad
Madam, – The ultimate in Schadenfreude must be David Dimbleby smiling to himself after witnessing Fiona Bruce's inept handling of the Question Time audience and panel. Come back, David – all is forgiven.
James Stevenson.
Drummond Avenue,
Auchterarder.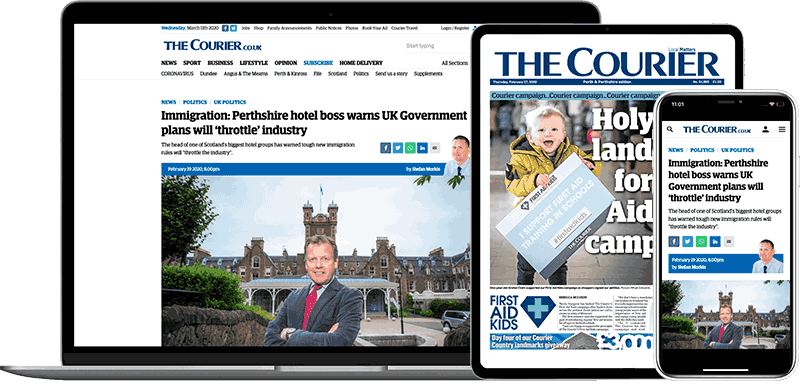 Help support quality local journalism … become a digital subscriber to The Courier
For as little as £5.99 a month you can access all of our content, including Premium articles.
Subscribe