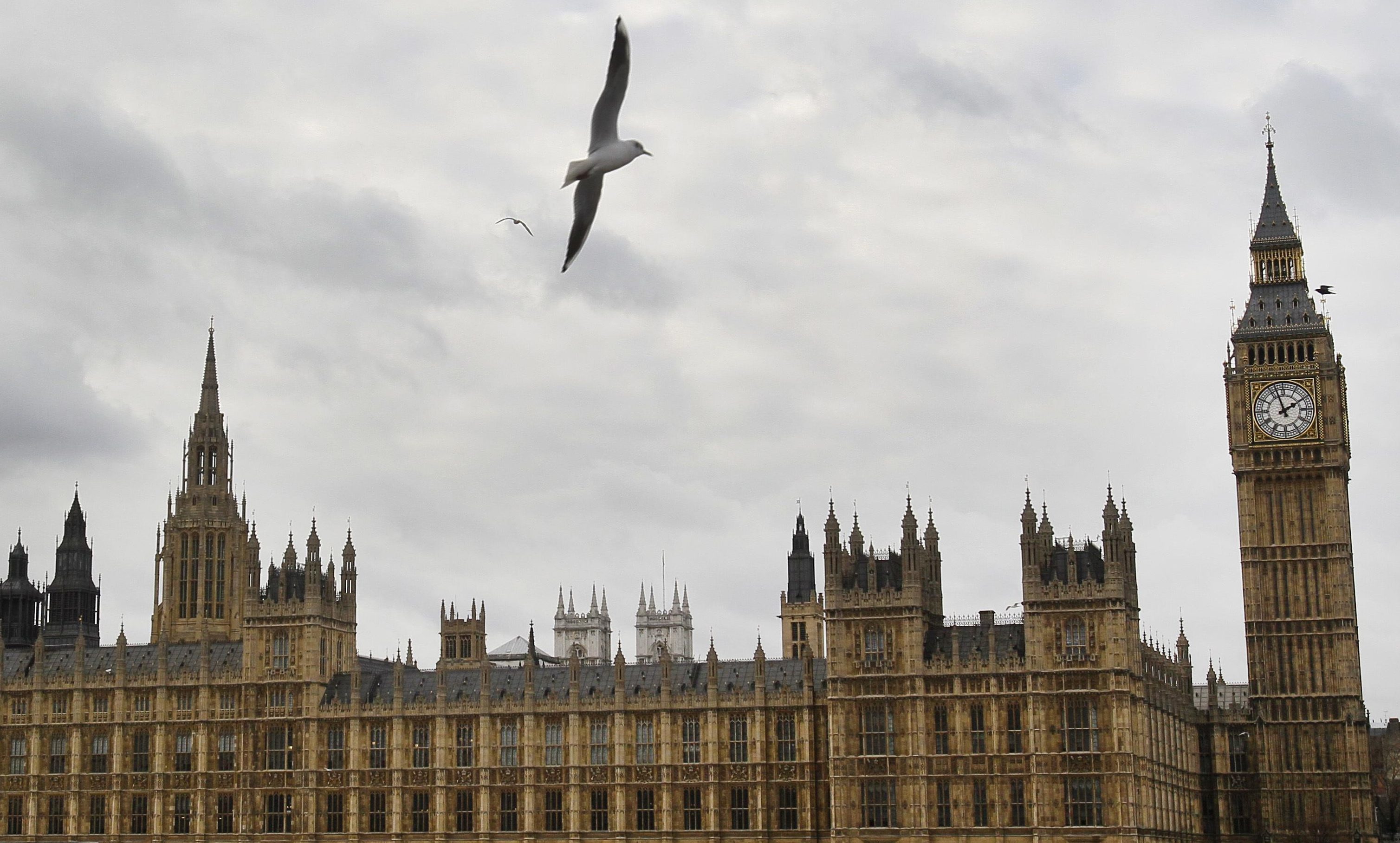 Madam, – Every night the goings on in Parliament feature on the news, and there is always a shot of the Palace of Westminster, propped up by scaffolding, and swathed in polythene: it seems to be a metaphor for the state of governance in the UK.
The place is literally falling down, costing a fortune to bring up to sub-standard, totally unfit for a modern democracy, full of ancient rituals and odd conventions, infested with lobbyists, the unwritten constitution proving to be not worth the paper its printed on.
Tiny factions of nonentities holding the government to ransom, our prime minister blundering around Europe bothering people, the representatives of the people are mostly totally unrepresentative, voting seemingly randomly on motions nobody understands.
This with the Lords snoring gently, Scotland totally ignored, Northern Ireland bribed, the voters, on all sides, raging, the civil service totally occupied with ameliorating the catastrophic effects of Brexit, Kent levelled and white-lined, with fridges full of medicines lining every road; Ireland heads for union, Scotland, please God, heads for the exit,
I would suggest we abandon Westminster, let Richard Branson turn it into a theme park, and create a new, purpose-built parliament somewhere in the midlands or north of England. The economic boost would be a blessing, the jobs a bonus, and the abandoned and ignored could make themselves heard, far from the corrupting cash of the City of London, far from lobbyist central and ex-public schoolboys who've had their time, and made an Eton mess.
The UK is on the brink of disaster, companies are leaving by the day, jobs by the hour, yet our governing class play their Westminster games, safe in the knowledge that they will never be affected.
Except, this time, they might be.
Les Mackay,
5 Carmichael Gardens,
Dundee.
Politicians in it for themselves
Madam, – When I was between 20 and 30 years old it was my belief that people who put themselves forward for election to parliament, county council or town council were honourable folk who had proved worthy of election.
Nowadays we have politicians who have educated themselves in the art of politics but have not necessarily achieved prominence in the real world.
Current Westminster and Holyrood politicians have, with their self-seeking attitudes and disregard of the common good, proved my point.
A. A. Bullions,
6 Glencairn Crescent ,
Leven.
Jihadi bride must be kept out
Madam, – The claim that the Jihadi bride is being badly treated beggars belief.
She went to Syria to support a regime bent on exterminating us and destroying our way of life, and we are supposed to welcome her home with open arms?
They claim she was too young to know what she was doing at 15. Rubbish!
I started learning my trade as an apprentice and paying my way the day after I turned 15.
Keep Shamima Begum out as a lesson to others. She is a traitor and should be dealt with accordingly.
Alister Rankin,
93Whyterose Terrace,
Methil.
Diversionary political tactics
Madam, – The n fuss about whether a wee lassie should lose British citizenship because of atrocities for which she is not remotely responsible is, in my opinion, just another distraction from the political mess Britain is in through Brexit.
Political leaders, have always created distractions when their backs are against the wall.
It is my not too humble opinion that when we elect prime ministers, we really elect Prime Lackeys of the British Establishment and of big business.
That said, try if you can, to compare this wee lassie's rightly or wrongly held immature beliefs, with the mindset that led to the mass slaughter, on orders of British prime ministers – from Thatcher through to Blair – of millions of innocent citizens in the Middle East in the last 20 years.
This included hundreds of thousands of children under the age of five.
How can the British establishment now have the colossal gall to divert the discourse from what amounted to war crimes against innocent people at that time, unsanctioned by the United Nations Security Council, and also from the present political disorder over Brexit, to focus on a wee pregnant lassie trying to keep two lives extant?
William Burns,
10 Briery Bauks,
Edinburgh.
Economically illiterate
Madam, – I have just, in your newspaper, read the most incredible statement from a politician.
Kate Forbes, Scotland's public finance minister has stated that the SNP's new income tax increases would raise £11.5 billion to help boost the economy and provide investment for public services.
There's not a country in the world where I have seen it claimed that tax increases would boost their economy.
On the contrary, higher taxes stifle a county's economy.
Where does Scotland get such economically illiterate politicians?
GM Lindsay,
Whinfield Gardens,
Kinross.
What the Budget really means
Madam, – It's Budget time again and,as usual, the same meaningless carping from the sidelines has begun.
Firstly, issue of the so-called "SNP Car Park Tax".
Primarily, the name itself is disingenuous.
This is actually a decentralisation of power from Holyrood to local councils – something which has already taken place in England.
I would have thought, since the Conservatives have argued so strongly and honourably for localism, they would welcome another power being placed into the hands of local authorities.
The new power gives councils the opportunity to raise additional revenue to fund vital services.
It is important to keep this in mind.
Secondly, the issue of the "tax gap", which means that 55% of Scots will pay less tax than in the rest of the UK.
Those who can afford to pay more, should – that is the essence of the social democracy that we enjoy in this country.
Progressive taxation gives those who otherwise wouldn't be able to afford things like prescriptions, or tuition fees, the equal opportunity to access medication and higher education. That is a triumph for society.
If those who continue to complain want to be taken seriously, they must acknowledge why these additional revenue-raising policies are required.
The Conservatives have cut £1.9 billion in real terms from Scotland's budget since 2010, prompting a need for new ways to find cash for services.
If we want to change the situation, the only way to control our full finances so we can build a better nation for everyone, irrespective of their wage, is for Scotland to become an independent country.
Lloyd Melville,
East Garden Cottage,
Duntrune.