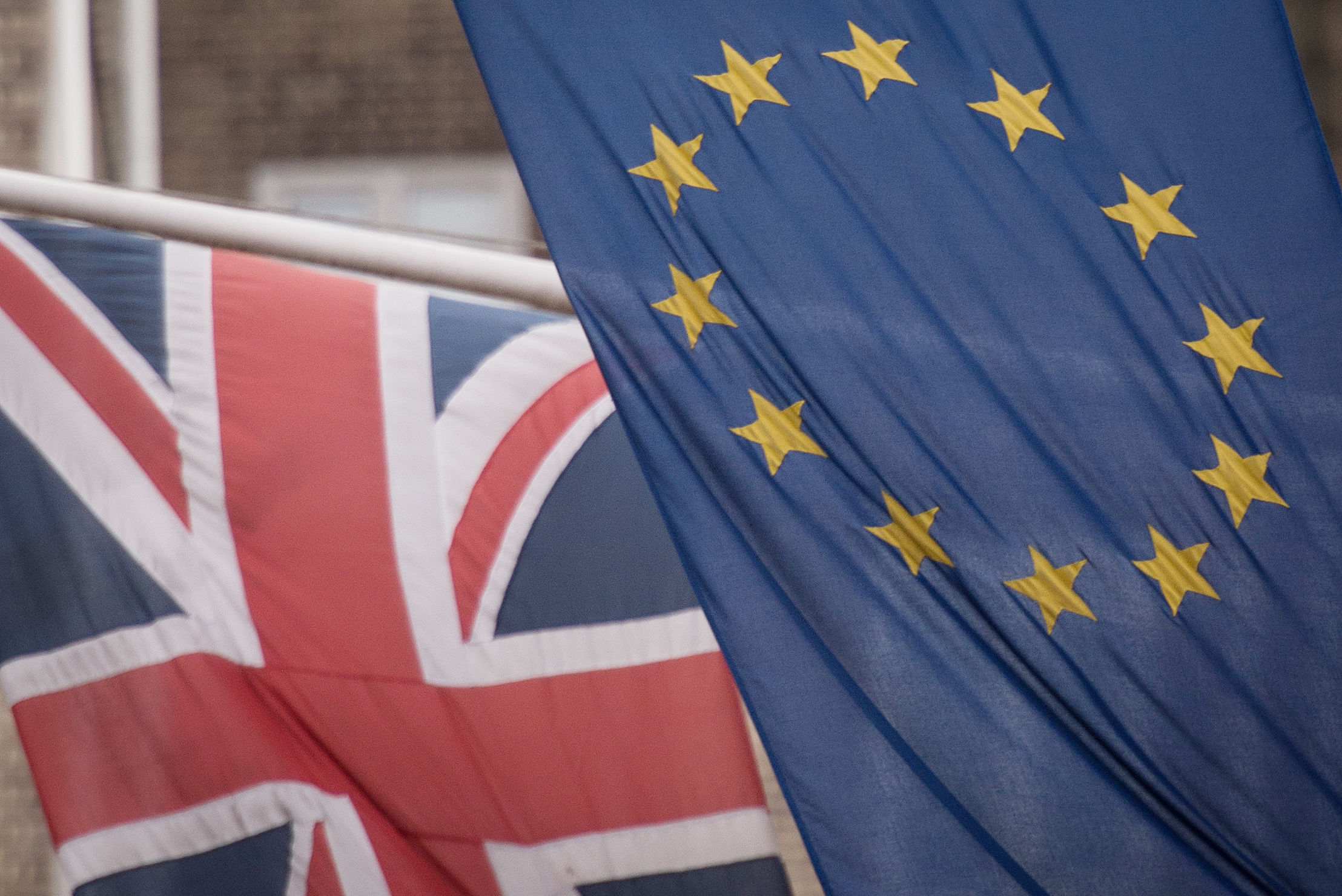 Madam, – I find it difficult to understand the turmoil in British politics.
In 2016, Britain was allowed to vote on leaving or staying in the EU and, by a clear majority, gave instructions to parliament that Britain be taken out of the EU.
In 2017, a general election gave 85% of the vote to parties who promised to respect the referendum result, the two-year countdown started and at the end of March this year we will leave the EU. It is called democracy.
A question arose on whether the government was legally obliged to carry this out but, as they had promised, morally they had no choice.
Now it seems there is a majority in Westminster that this should not happen and that somehow we remain continually tied to the EU. If this happens they will have subverted the will of the majority for the electorate. This is not democracy.
Whether MPs are for or against the referendum result they surely have the responsibility to make sure the democratic processes of Parliament are carried out.
They call themselves "The Right Honourable" and surely it is in their own interest as MPs. I voted leave as I saw it as a vote for independence and self-determination.
It's interesting that in Scotland's referendum the SNP were given instructions by a clear majority that Scotland will remain in the UK.
Again, it was a result that a government did not want and continually plots against. It's hypocritical of the SNP to ask that the majority of people in Scotland who voted to remain in the EU be respected – irrelevant as it was a UK vote – while seemingly unable to respect the majority in Scotland who voted to remain in the UK. What worries me is not what happens when we leave the EU but what happens if we do not.
If Westminster somehow manages to cobble together an agreement that keeps us tied to the EU then the will of people will have been subverted, the standing of our MPs will hit rock bottom and our democracy will be thoroughly discredited.
Jerry Fuchter.
G/L 10 Kilberry Street,
Dundee.
Reinstate local health services
Madam, – The final decision on the centralisation of the GP out of hours service at Kirkcaldy has been deferred for a further six months (Anger as emergency measure extended, Courier, February 23).
This is a tactic as old as time. By putting off the decision the proponents of change will be hoping public anger will dissipate and the cohesive movement against the change will fragment, making it more likely that the change will go through by default.
If they are fortunate and no medical catastrophe occurs in the interim they will doubtless use that as an argument in favour of the change. What is constantly ignored by the decision makers is that the catchment area in the north-east / East Neuk and Landward area of Fife is large and the population has a large percentage of older people. Getting to Kirkcaldy from rural parts of north-east Fife may well prove to be impossible for some people. Delay in obtaining medical attention is never a good thing and can be disastrous.
I hope those opposed to the change keep up the pressure and emphasise the point that this is not merely a question of numbers – it will affect the ability of people to access medical care when they are at their most vulnerable. It should be shelved and the local service re-instated as soon as possible.
George Thomson.
44 Viewforth Place,
Pittenweem.
Not a single day's delay
Madam, – Politicians? Who can trust any of them?
Like millions of other British people I voted for Brexit in the 2016 referendum and I want what was promised delivered on time, on March 29, and not a single day later.
I am sick of Cabinet ministers and other MPs trying to block Brexit on the pretext that it will be bad for business.
If Mrs May has any guts at all she should immediately sack every Cabinet minister who opposes Brexit because one of the fundamentals of politics is to have the ability to accept and fully respect every decision that has been democratically arrived at whether one likes it or not.
Kenneth Brannan.
42 Greenlee Drive,
Dundee.
What have they been doing?
Madam, – I do not recall putting a cross in a box saying Deal or No Deal on June 26 2016.
Why do we need to be negotiating over the Irish border?
A simple solution would be to have no EU quotas or tariffs and maintain EU product standards already in place in the Republic.
There would be no money to collect and therefore no border would be necessary.
More importantly there would be no negotiation required.
Simply inform EU that if it wants to impose tariffs they would be minimal as the World Trade Organisation will cap retaliatory action.
Tina Wilson.
19 Forth Park Drive,
Kirkcaldy.
Better to ban toast than cars
Madam, – Wood- burning stoves are now the biggest source of outdoor particulate emissions.
More than 1.5 million stoves are owned across the UK, with 200,000 more being sold every year. This is typical of "green" politicians making decisions before switching on their brain.
Researchers found that cooking a Sunday roast can raise air pollution levels in your home above those in city centres. Toasting two slices of bread caused pollution levels three times the World Health Organisation's safety limit.
Instead of banning cars in towns we should ban wood-burning stoves, toast, Sunday roasts and green politicians.
Clark Cross.
138 Springfield Road,
Linlithgow.
Maintenance headache
Madam, – I'm sure we're all glad to see that Bell Rock lighthouse is giving out its light again after a fault was successfully repaired (Courier, February 23).
The technicians required were lucky that recent weather allowed their helicopter to land them safely on a small area of rock.
But it makes us consider just how long that lighthouse might have been left without repair if the winter weather conditions had not been so kind.
That, in turn, makes me worry about the difficulty of maintaining all those wind turbines being built out in the North Sea.
Unlike the lighthouse, there's no rock under each turbine upon which to land mechanics even if the daylight and weather allowed.
We must therefore presume that, as we move through winter, fewer wind turbines function correctly because landing a technician from a small boat is too dangerous.
Archibald A. Lawrie.
5 Church Wynd,
Kingskettle, Fife.
Amplifying a problem
Madam, – On Saturday morning I made the mistake of going down Perth High Street.
There were three lots of buskers using amplifiers and some bagpipes thrown in. When I was younger buskers used their talents without amplification and it was far nicer.
Greater regulation of buskers on the High Street is needed and it must start with banning amplifiers.
Gordon Kennedy.
117 Simpson Square,
Perth.