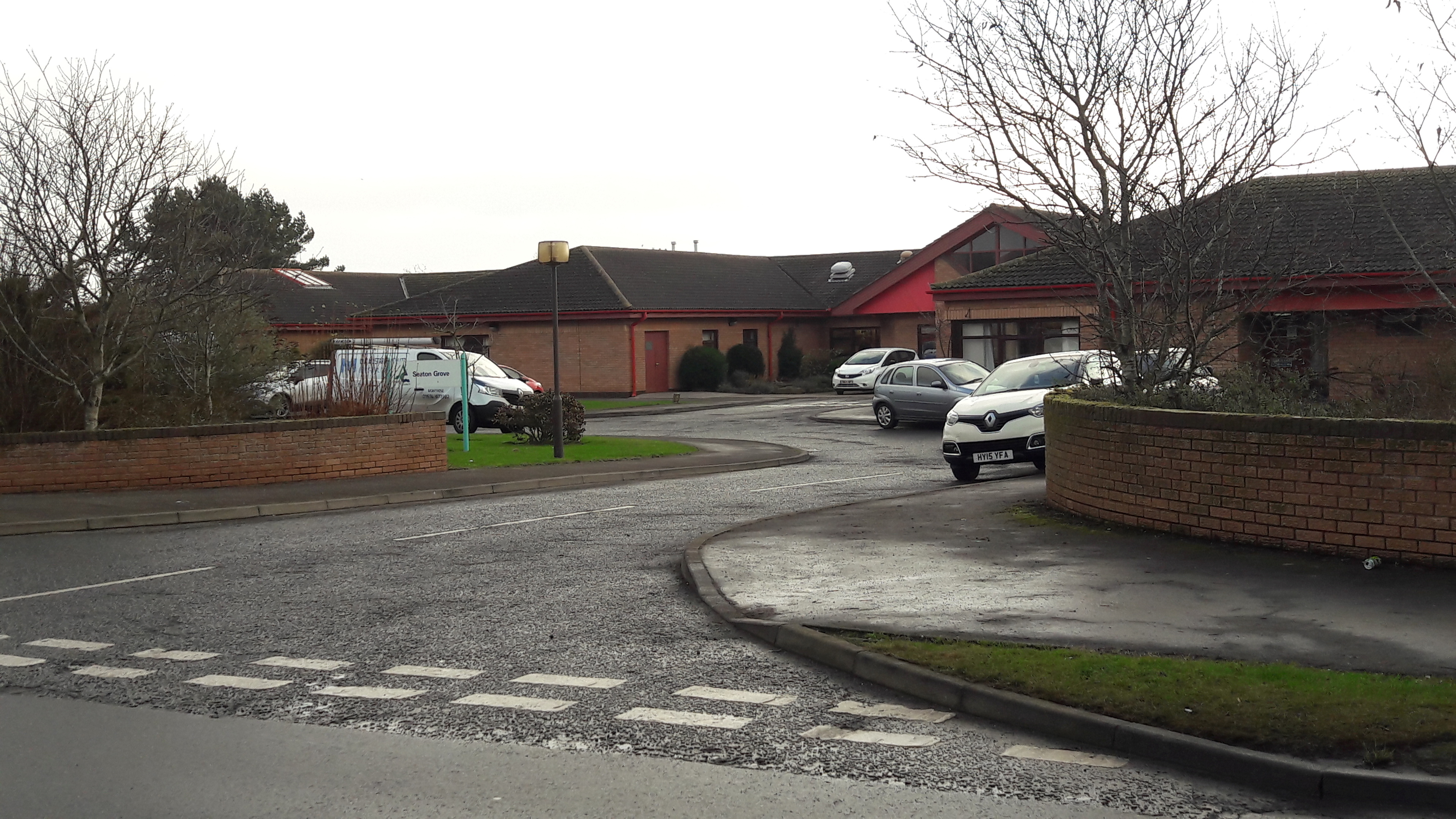 Madam, – I was truly shocked by the piece about the threatened future of Seaton Grove Care Home (Review axe hanging over Angus care home, Courier, March 9).
Our MSP is correct in asking why Angus treats its elderly and vulnerable in such a bad way.
There have been "reviews" of community care and alterations and reductions made in hiving off provision to third party organisations.
A case of cart before the horse?
Secondly, sheltered housing can no longer be designated as such.
Firstly the wardens went, the community alarms are charged for and flats are occupied by younger homeless persons.
There has been court cases reported of disturbances by residents. This means, I believe, that there is no advantage to vulnerable people going into housing which is in no way sheltered.
Thirdly, Seaton Grove is in need of £1 million of refurbishment. Why has it got to this state?
What are our elected councillors doing?
There is obviously a need for care home provision and, yet, one of the options is to close Seaton Grove.
There is no mention of refurbishment or replacement; just a reduction of a badly needed service.
And what of "handing over" to a private or third party sector organisation.
What happens if that organisation fails? Who picks up the pieces?
I was a public representative on what was the Community Health Partnership and raised this point approximately 10 years ago.
At that time the idea of a care home "going bust" was regarded as highly unlikely.
This, however, has been the case not only locally but nationally.
This brings me back to decision making.
Are councillors elected to make decisions or to pass the buck to private organisations which have no real commitments to local opinions or needs?
Angus Council and NHS Tayside should hang their heads in shame at this situation arising.
Granted there are financial constraints, but none of the "options" is without cost.
To hand over facilities and expect the private sector to take them over and make them financially viable seems senseless.
If these organisations could do this, why should these facilities be farmed out?
Is it just the Integration Joint Board wanting to take they easiest option?
Mrs M. Robertson.
Cairnie Loan,
Arbroath.
Grim cost of horse racing
Madam, – Last year, we saw the tragic but very predictable deaths of six horses at the Cheltenham Festival.
More than 200 horses have died racing in the UK over the past year, yet many people seem to have blinkers on, ignoring the fact the only sure bet at the races is that magnificent horses will lose their lives.
Pushing animals beyond their natural abilities on an intentionally dangerous course is a recipe for disaster.
Many collapse, crash through railings, sustain broken legs and necks, and endure what the industry euphemistically calls "breakdown".
Others face heart attacks, bleeding in their lungs, painful ulcers, and other health problems that come only from being forced to run to their breaking point.
Now that this year's festival is under way, we must ask ourselves this: how many more horses must die before horse racing is put out to pasture once and for all?
Jennifer White.
Media and partnerships,
PETA UK.
Why are there so many dogs?
Madam, – Once more the Fife foxhunters carry out their blood lust against dumb animals (Fury over Fife fox hunt kill video amid calls for tighter law, Courier, March 12).
They say they use dogs to flush out foxes so they can be humanely killed, but how can they control the dogs when they catch a fox?
And why do they need so many dogs to do it, would one not be enough?
They are thumbing their noses at people who care for the proper treatment of animal rights.
Alister Rankin.
93 Whyterose Terrace,
Methil.
Donors must be respected
Madam, – Some years ago my dear wife died and, because she had been a nurse, gave her body to Dundee University so that the medical students would learn that essential skill – the anatomy of the human body.
Today I learned that perhaps her body was used as a plaything by students who will be trusted to care for those in the future who need their skills (Medical students played game by writing on dead body, Courier, March 11).
I ask them to consider this next time they are in the anatomy room.
Ian Gilbert.
16 Robertson Crescent,
Pitlochry.
Climate protest concerns
Madam, – Some councils are sanctioning the "strike" on Friday by schoolchildren over climate change.
Organisers have said that such demonstrations will occur weekly.
This puts councils, and First Minister Nicola Sturgeon, who has praised the "passion" of the children, in an awkward position.
Ms Sturgeon has said that repeated absence from school in this cause is "not an option".
Yet how can she, and councils, stop further demonstrations during school hours when they have praised and/or sanctioned the first two?
It would be interesting to know how many of the demonstrators are routinely ferried to and from school in a parent's car, and how many of them will be flying off to a holiday abroad this year.
Jill Stephenson.
Glenlockhart Valley,
Edinburgh.
Weekend Tour de France
Madam, – The article by Scot Tares Give cyclists more bike lanes (Courier, March 9) deserves a response.
I will start by stating that I would never say cyclists should pay road tax, which Mr Tares accuses motorists of doing.
Instead I would say cyclists should pay for their specialist cycling facilities.
Motorists pay 69.54 pence in tax for every litre of fuel. Thus they are paying handsomely to travel on potholed roads.
Contrast this with the millions spent on specialist facilities for cyclists.
They pay nothing other than through general taxation, which motorists also pay.
Cyclists should pay towards these facilities since they can afford an expensive bike, helmet, fancy clothes and many have helmet cameras.
To add insult to injury packs of weekend cyclists hog the road when there is a separate cycle lane nearby.
These weekend Tour de France types also tend to cycle in bunches as though they are joined at the hip.
Charge a "cycling VAT" on cycling goods and peace would be restored.
Clark Cross.
138 Springfield Road,
Linlithgow.
Friends raise £790 for hall
Madam, – The coffee morning organised by Friends of Aytoun Hall last Saturday raised more than £790, which will go towards the maintenance and replacement of items in the building's inventory, all of which are owned by the Auchterarder community.
David Homewood.
Convener, Friends of Aytoun Hall,
Abbey Park,
Auchterarder.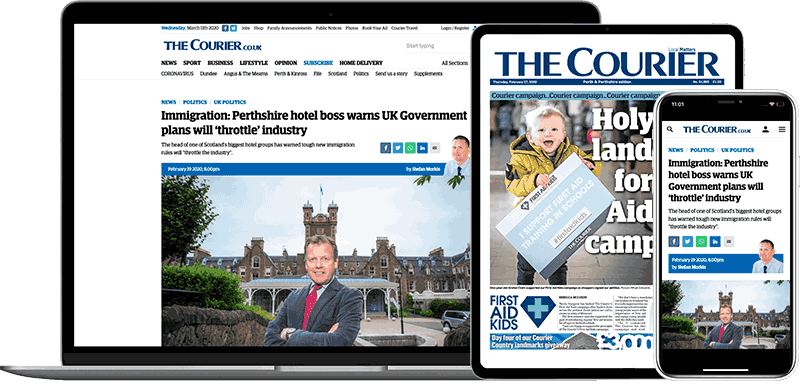 Help support quality local journalism … become a digital subscriber to The Courier
For as little as £5.99 a month you can access all of our content, including Premium articles.
Subscribe