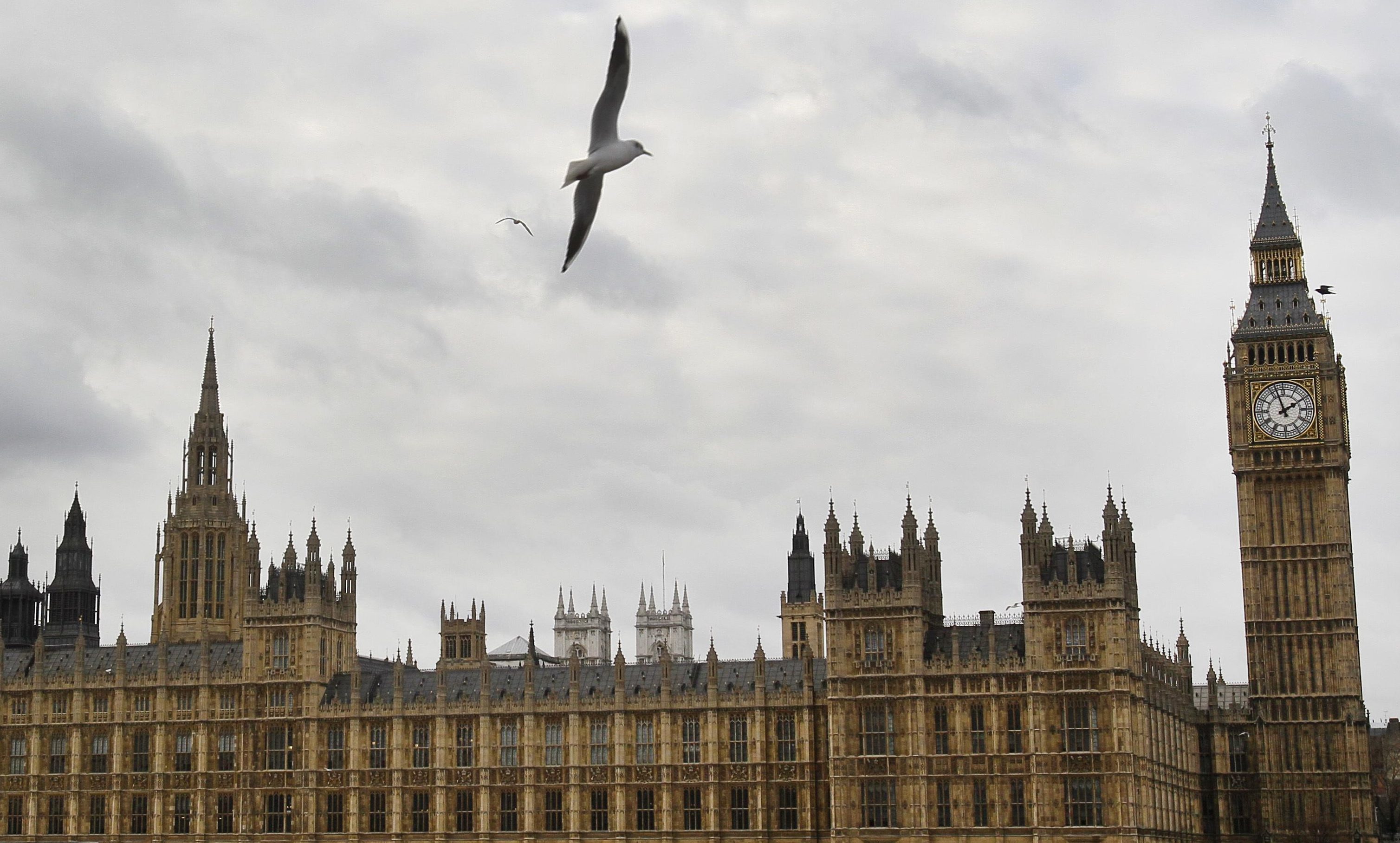 Madam, – As each day passes the abject failure of the UK Government when it comes to Brexit has highlighted that the UK is not the superpower it anticipated to be in such negotiations.
In Brexiteer eyes the Germans and French would sacrifice the integrity of the single market, happy to capitulate as the former scrambled to sell their BMWs, while the latter did likewise with their wine and cheese.
However, this is clearly not the case and never was. It simply epitomises Tory arrogance at is very worst.
The EU is in fact bigger than the UK. If we leave without an agreement, that is a nuisance for the EU – about 10% of their trade is with us. But not as much as it is for us, as the UK represents 49% of our trade and no deal risks being a catastrophe.
When you leave the club you are no longer treated as one, you lose the privileges, something Brexiteers never quite understood due to what they saw as the UK's economic and political might.
To them the rules would clearly be changed, allowing the UK to have its cake and eat it. Not only are we paying the price for such arrogance, we are paying the price for having a UK parliament whose awareness of the EU and how it functions is appalling.
In addition have been years of abject failure to explain the EU to the public and what it is for, in terms of the many economic, social and environmental benefits.
We are all the victims of collateral damage in a bitter Tory civil war which still continues, and whose participants pay little heed to what devastation it causes.
Alex Orr,
2/3 Marchmont Road,
Edinburgh.
The nightmare of divorce
Madam, – After UKIP and its acolytes won the referendum, they collapsed into a disorganised rabble because they had no programme to benefit the UK.
In the three years since there's been not a shred of evidence that Brexit would improve matters, the choice on offer being a little worse off or a lot worse off.
During my long career as a parish minister I often watched in horror as parishioners started down the road to divorce.
It took more courage than you would believe to visit them and say "marriage isn't easy but divorce is a nightmare".
Of course Brexit is different but it's still a meaningless divorce with the same siren voices praising the same mythical green pastures.
Would it be such a loss of face if we admitted we were wrong and stayed in the EU?
Rev Dr John Cameron,
10 Howard Place,
St Andrews.
Time for a general election
Madam, – I sincerely hope that Theresa May, as soon as it becomes apparent that there is no consensus among our MPs in relation to backing her proposed deal to leave the European Union, takes the opportunity to take things out of their hands.
She should call a general election just before the April 2019 extension date that was given to the UK by the EU last week.
If Mrs May does that then the current crop of MP's would not be able to stop Brexit and we would leave with no deal.
Instead when a new Parliament is elected the focus would be on where does the UK go from here instead of in or out.
Kenneth Brannan,
42 Greenlee Drive,
Dundee.
No indication of way forward
Madam, – When it comes to the indicative votes on Brexit, many MPs will be torn over how to ensure the best outcome.
But there are no such worries for the SNP's Westminster contingent.
When your underlying motivations are to both disrupt Brexit and seek to undermine the UK government in the process, it is easy to choose the path that will cause the greatest discord. The irony of course is that through its Brexit theatrics, the SNP has tied the cause of EU membership and Scottish independence.
Once Westminster decides on something that will stick for Brexit, Nicola Sturgeon says she will reveal her plans for indyref2.
Then she will find like so many political leaders before her that making your main ambition all about the EU, invariably spells political calamity.
Keith Howell.
White Moss,
West Linton.
Fly past for Errol air crash victims
Madam, – I read in The Courier of the proposed memorial and planting of a tree to remember the wartime airmen who lost their lives on a training flight from Errol (Memorial planned for wartime crash airmen, Courier, March 23).
Sadly many airmen were killed during training and I recall a lady, now sadly deceased, who was based at Errol during the war and who never forgot her you sergeant pilot boyfriend who lost his life from the same Perthshire airfield.
Perhaps those involved with the memorial could contact RAF Lossiemouth and request a Typhoon fly past.
It is worth a try.
Thomas Brown,
18 Garry Place,
Bankfoot.
Drivers should foot power costs
Madam, – In the rush by politicians to be "seen to be green" it is the taxpayer and the motorist who suffer.
Thinking that the UK's electric cars can save the planet is laughable when there are 1.2 billion petrol/diesel vehicles in the world and only 37.5 million in the UK (Scotland 2.9m).
Looking through their green-tinted glasses local authorities and government departments have rushed to install expensive charging points for electric vehicles and the majority provide this electricity free of charge.
Why should taxpayers who cannot afford a new car, far less an electric one, pay?
Any competent government would have put the burden for the installation network costs onto those companies which manufacture electric vehicles, perhaps as a charge for every car sold.
In addition someone who can afford an electric car should pay a "connection" levy and not get the government grant of up to £4,500 on his vehicle.
Clark Cross,
138 Springfield Road,
Linlithgow.
Humans cause of destruction
Madam, – I refer to the letter from Mr Thomson of Pittenweem (Huge potential for destruction, Courier, March 23).
Factually accurate but irrelevant.
The animals with the most potential for destruction on this planet are Homo Sapiens.
It is the human obsession with introducing invasive species that is the problem.
Beavers have never been indigenous to South America but humans introduced them to try to create one effect, but it had a totally different result than intended.
Beavers are not an invasive species either in Scotland nor the rest of the UK.
Humans wiped them out so that "gentlemen" could have fancy coats and hats.
Beavers are being reintroduced to try and halt the flooding problems created by house building and an obsession with concrete gardens that stops the rainwater from being absorbed into the earth.
Beavers have been re-introduced in areas throughout England to halt flooding.
Recently the BBC news covered the reintroduction of beavers into Essex after 400 years to reduce flooding and improve biodiversity.
Elspeth Maclachlan,
Perth Green Party.
122 Dunsinane Drive,
Letham.