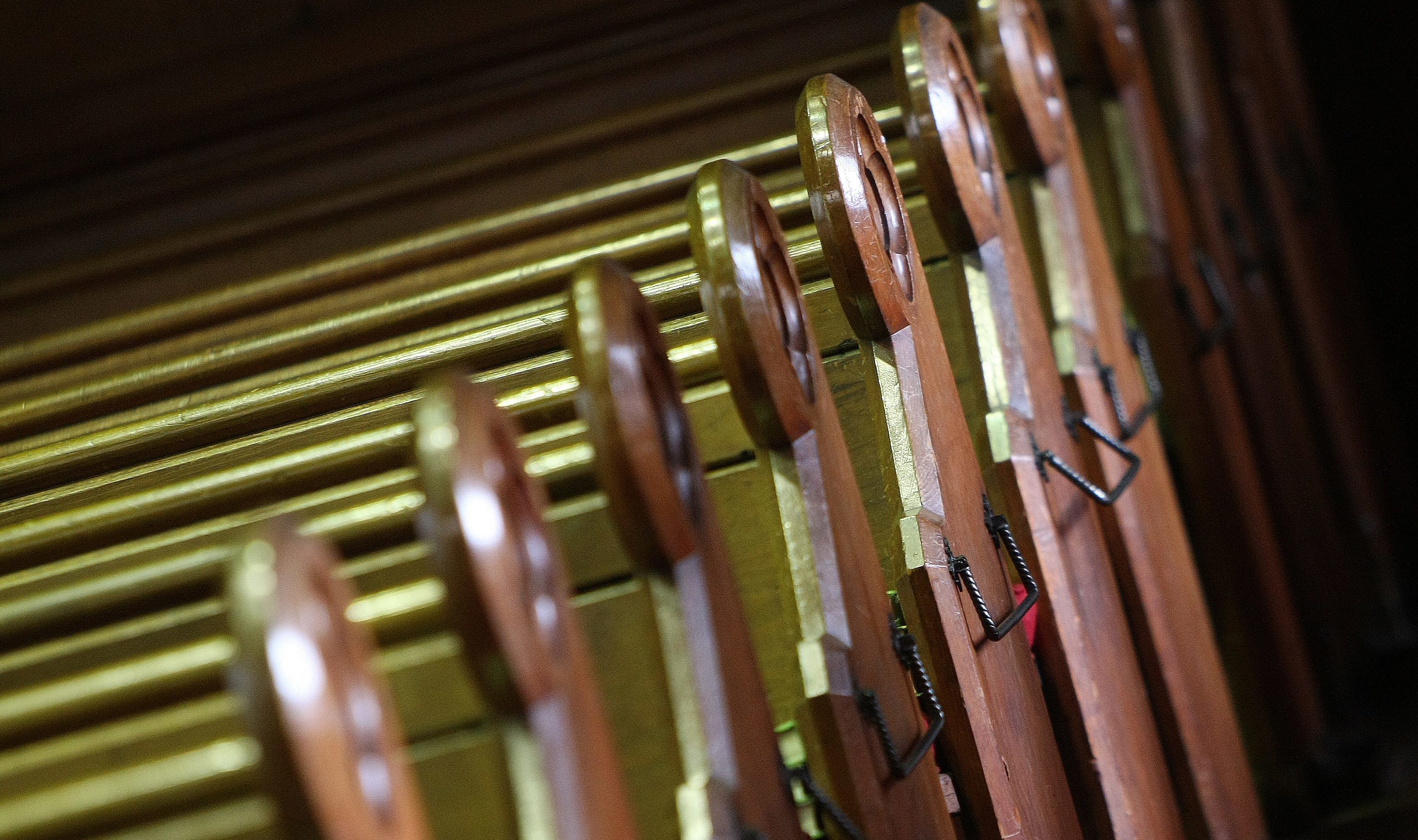 Madam, – I write regarding the article "Members of the Kirk feel like failures", (Courier, April 1.)
The article stated the decision-making General Assembly had been told last year that the life expectancy of the Kirk could be as little as 30 years.
As the Right Reverend Susan Brown said, that is sad.
But it is the sad reality.
It seems obvious to me that people's views are changing.
This is apparent when you consider that non-Christian services are on the increase for weddings and funerals.
The moderator urges people to find new stepping stones.
But how can they?
Men and women are not queueing up to join the ministry. Many ministers are holding the fort beyond retirement.
They belong to a different generation and, while many congratulations belong for that past service, the future is one of uncertainty. It will be very sad if the Christian faith fizzles out in our own backyard when in other countries it is thriving.
I always think of what a man once said to me: "Aye laddie it wid tak a war tae fill a Kirk."
Thomas Brown,
18 Garry Place,
Bankfoot.
Raising autism awareness
Madam, – Autism is a lifelong developmental disability that affects how people perceive the world and interact with others.
It is also much more common than most people think.
There are around 700,000 people in the UK living with autism – that's more than one in 100.
To mark World Autism Awareness Week the Scottish Government has launched an awareness campaign with the charity Inspiring Scotland which will encourage people to see autism as a different way of thinking – rather than a disorder that can be cured.
It will also highlight the many immense strengths people with autism can bring to society, moving away from the stereotypes associated with the condition.
It should be noted, for example, that only 15% of adults with autism are in full-time paid employment, despite the immense benefits they can bring.
Awareness raising, such as through World Autism Awareness Week, is to be welcomed as more and more people gain a better understanding of the condition and how we can support those with autism.
So, whether it's a walk or cycle, a cake sale, a quiz or other challenge, use this week to make it a better world for autistic people.
The Scottish Children's Services Coalition,
4 Queen Street,
Edinburgh.
Westminster failures grow
Madam, – It is generally accepted that the Westminster politicians have made an utter shambles of the Brexit negotiations over the last three years.
It is worth pointing out it is these same incompetent people who are also running the UK.
Therefore is it any wonder that almost everything in the UK is failing so badly.
All we hear is that our NHS is in meltdown, our education system is struggling, our infrastructure is crumbling and our economy is a mess.
More and more people are struggling to pay their bills and violent crime is on the up at the same time as the numbers of police on the beat is falling.
I could go on and on pointing out the serious problems that the UK is facing.
The issue is that things constantly get worse whilst the self-serving Westminster politicians, on all sides, get wealthier and more distant from the realities of the people of the country.
Does any right-minded person really believe that an independent Scottish government could not do a better job of running our country than the Westminster mafia?
Harry Key,
20 Mid Street,
Largoward.
What next for democracy?
Madam, – Once upon a time Great Britain had an empire based upon Christian democracy.
No more. Not only has the empire crumbled but British democracy is a worldwide joke.
The fall of democracy in the UK is similar to, and as significant as, the fall of the Roman empire, and the end of civilisation as it was known.
Much worse however is the total disrespect for the lives of millions of British men and women who died to protect democracy.
And worse still is the hypocritical way those who want to abandon democracy, insult and abuse the memory of those workers who fought and died for it.
Obviously there are changes afoot to our society.
What next is the question, totalitarianism dictatorship, anarchy?
Be afraid, very afraid.
Alan Bell.
Roods,
Kirriemuir.
Two sides to climate coin
Madam, – Roseanna Cunningham's comments on Scottish renewables' benefits to us and the planet lead to several relevant questions:
What proportion of the multi-billion pound turnover is taxpayer's subsidies? Does she take account of the output of CO2 derived from manufacturing and installing of wind turbines, etc., with their hardware mostly manufactured abroad and imported?
What can Scotland do for world climate change when more than half the CO2 comes from the "big emitters", with us a negligible emitter with 0.13% of the total?
Don't want to be negative, but behind the always "positive" items in all politicos' advertising copy, one must check for what they omitted.
Dr Charles Wardrop,
111 Viewlands Rd West,
Perth.
No to customs union proposal
Madam, – If the SNP had supported Ken Clarke's softish Brexit option on Monday night of staying in the customs union, the proposal would have achieved a Commons majority and we would have a good chance of exiting the EU with a strong trading relationship.
So why didn't they?
The SNP claim to seek the absolute softest Brexit option of remaining in both the single market and customs union. Yet the SNP is focused, as ever, on independence.
Their own polling shows a very hard Brexit or a No Deal Brexit maximises support for indyref2.
Hence their Commons voting record on Brexit.
And bingo for the SNP – the chances of No Deal and support for independence consequently increase.
Martin Redfern,
Woodcroft Road,
Edinburgh.
Vulnerable feeling impact
Madam, – As Brexit consumes Westminster, Britain is falling apart.
Beneath the clamour, austerity tightens its grip on key sectors of our public life such as the health service.
The vulnerable are experiencing it today – everyone is going to feel it tomorrow.
Tory backwoodsmen describe walking away as a "clean Brexit", but the EU rightly warns there's no such thing as an "orderly" no deal.
It will mean queues at all points of entry, defaulting on debts and international treaties as well as a health crisis.
Yet the outward mood of the millions opposed to Brexit remains weary, subdued and fatalistic.
As our social fabric frays and the economic and social damage of leaving becomes clear, the young – the real victims of Brexit – exhibit a strange passivity.
Rev Dr John Cameron,
10 Howard Place,
St Andrews.