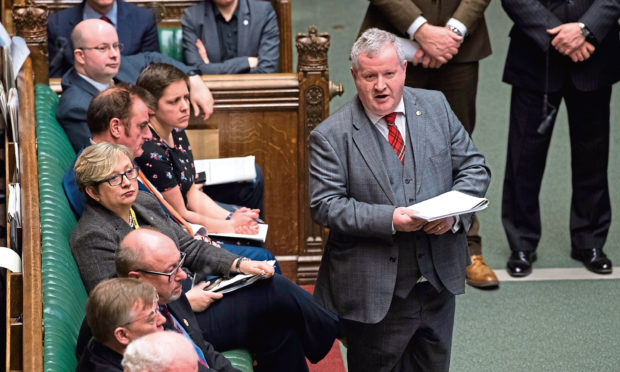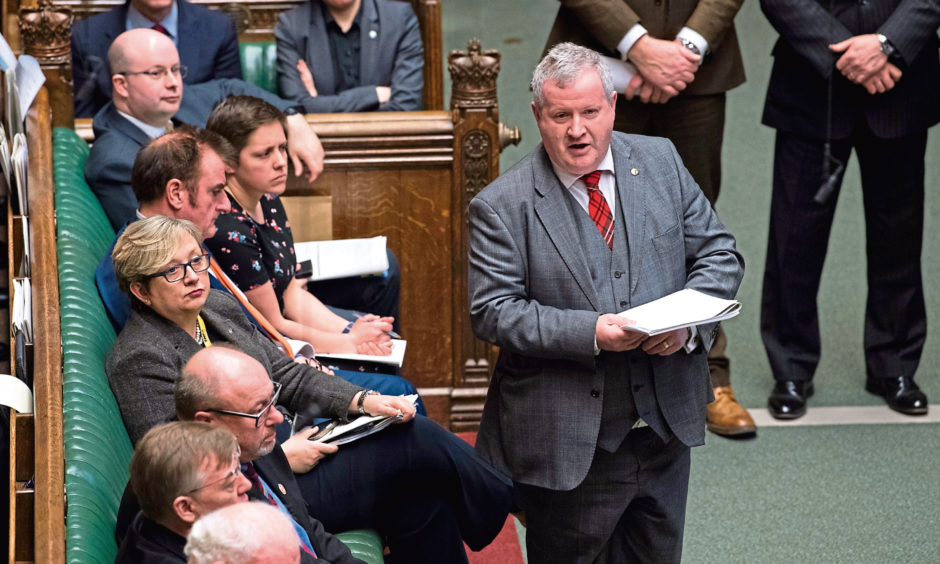 Madam, – I wonder if the Conservative, Labour, DUP and SNP politicians who have deliberately delayed Brexit realise the seriousness of what they have done?
The delay is likely to cost billions and it now seems inevitable the UK will have to take part in EU elections that nobody is prepared for.
That is money that could have been spent on the welfare state and NHS amongst other things.
The SNP have, for years, complained of a lack of funding for Scotland coming from the UK Government at Westminster but they have played their part in delaying Brexit.
The reality is at least some of the money wasted by the Brexit delay could have ended up in Scotland and elsewhere in the UK for very worthy purposes.
One other thing the SNP should consider is that if they get their way and Brexit does not happen then it would be pointless having a second referendum for Scottish independence, because voters would have no faith in the outcome.
Even if people in Scotland voted for independence, the electorate would rightly believe that politicians at Westminster would never allow it to actually happen.
The likelihood in such a scenario is that politicians at Westminster would simply do what the SNP and others are doing now and do everything in their power to block it.
If that were to happen the SNP would have no right to complain.
It would be a case of pot, kettle and black.
Kenneth Brannan.
42 Greenlee Drive,
Dundee.
Irksome truth behind cuts
Madam, – Derek Farmer airily dismisses the harmful effects of Tory austerity on our public services (Education tops grand-standing, Courier, April 11), resorting instead to blaming our SNP Government for the increasingly hand to mouth existence imposed on our wealthy country.
He claims the SNP "has full control of Scotland's budget management."
However, the reality is our government only fully controls the block grant allocated to it by London.
A grant drastically reduced year on year by Tory chancellors, with a near £2 billion shortfall since 2010.
A situation resulting in "precious little thanks" from Scotland, according to the present incumbent, Philip Hammond.
Your correspondent calls for another general election, "to get improved fiscal controls in Holyrood that are focused on priorities."
How a UK-wide election would bring about such a change in Holyrood he leaves blank.
Does he perhaps envisage powers being removed from the only truly representative parliament Scots have?
To his complaint regarding education, there are more teachers per head of pupils in Scotland than anywhere else in the UK.
Indeed, in spite of Tory imposed austerity, our public services are the best across the whole of the UK.
Mr Farmer makes no secret of his allegiance to the Conservative Party and continuation of the union of Scotland's and England's parliaments.
Irksome as it may be to him, Scots have rejected the former since the 1950s and are in the process of dissolving the latter, an aspiration now supported by a number of his fellow Conservatives, undermining the argument that independence is the sole reserve of SNP supporters.
Ken Clark.
15 Thorter Way,
Dundee.
Independence on her mind
Madam, – The EU agrees a further extension for Brexit, so what does our first minister call for?
Another EU referendum of course.
The suspicion is that whatever the result that would deliver, the SNP would then find grounds for further grievance, so justifying a call for yet another referendum, this time on Scottish independence.
At least with Indyref2 the branding is ready-made for a simple number change to enable us to progress onto further sequels, as the nationalist franchise seems set to run and run.
Keith Howell.
White Moss,
West Linton.
Parliament is rotten to core
Madam, – We have been betrayed again. Most of our politicians need a lesson in democracy.
If any of our MPs were serious about leaving Europe they would resign their seats en masse causing disruption in parliament and forcing by-elections.
The whole political system and the politicians are rotten to the core. We need change, not more of the same.
John G Phimister.
63 St Clair St,
Kirkcaldy.
Rail network investment
Madam, – I travel widely by rail and find the experience very pleasant most of the time. I tend to travel a lot from Ayrshire via Glasgow to Edinburgh and Perth.
Trains are fast, pretty comfortable and tend to be punctual. Fine so far, but there is one ongoing, serious flaw. There is a change of stations in Glasgow.
Figures suggest that change of trains can result in a loss of passengers of circa 25% for that journey.
This figure will be much more when there is a change of station, a very expensive gap in the system when you consider the potential size of the market.
Rail passengers have asked for the Glasgow Crossrail to be built for over 50 years. It would permit direct rail travel from Ayrshire, Renfrewshire and Dumfries-shire to Edinburgh, Perthshire and well beyond.
We need some relatively modest investment from Transport Scotland to secure modal shift from road back to rail which has lost out in Scotland.
Graham Lund.
207 Dalrymple Street,
Girvan.
Music fee freeze is welcome
Madam, – We welcome Perth and Kinross Council's commitment to keeping instrumental music fees the same in 2019/20 as in 2017/18 and are very pleased that no further increases are planned during this administration.
We welcome the administration's recognition of the value of music tuition and for the contribution it makes to health and wellbeing as well as to academic attainment and a wide range of other skills.
The 20% fee increase in 2017/18 has led to a decrease in applications to play an instrument at some schools, suggesting there has been an increase in families who do not qualify for free lessons but who cannot afford the increased fees.
A further increase would be deeply damaging, effectively increasing selection by parental income.
We hope councillors of all parties will agree that this is very unfair on the children concerned.
There has been a certain amount of confusion over fees since February's budget at which councillors from a number of parties and groups expressed the view that fees should not increase in 2019/20.
It is important to have the issue resolved before applications start in August and we therefore appeal to councillors of all political parties to support the administration in preserving fees at the current level.
Joan Hay, Young Musicians Parents Association.
Andrew Mitchell, Perth and Kinross Music Foundation,
Susannah Rae, Perth Youth Orchestra committee.