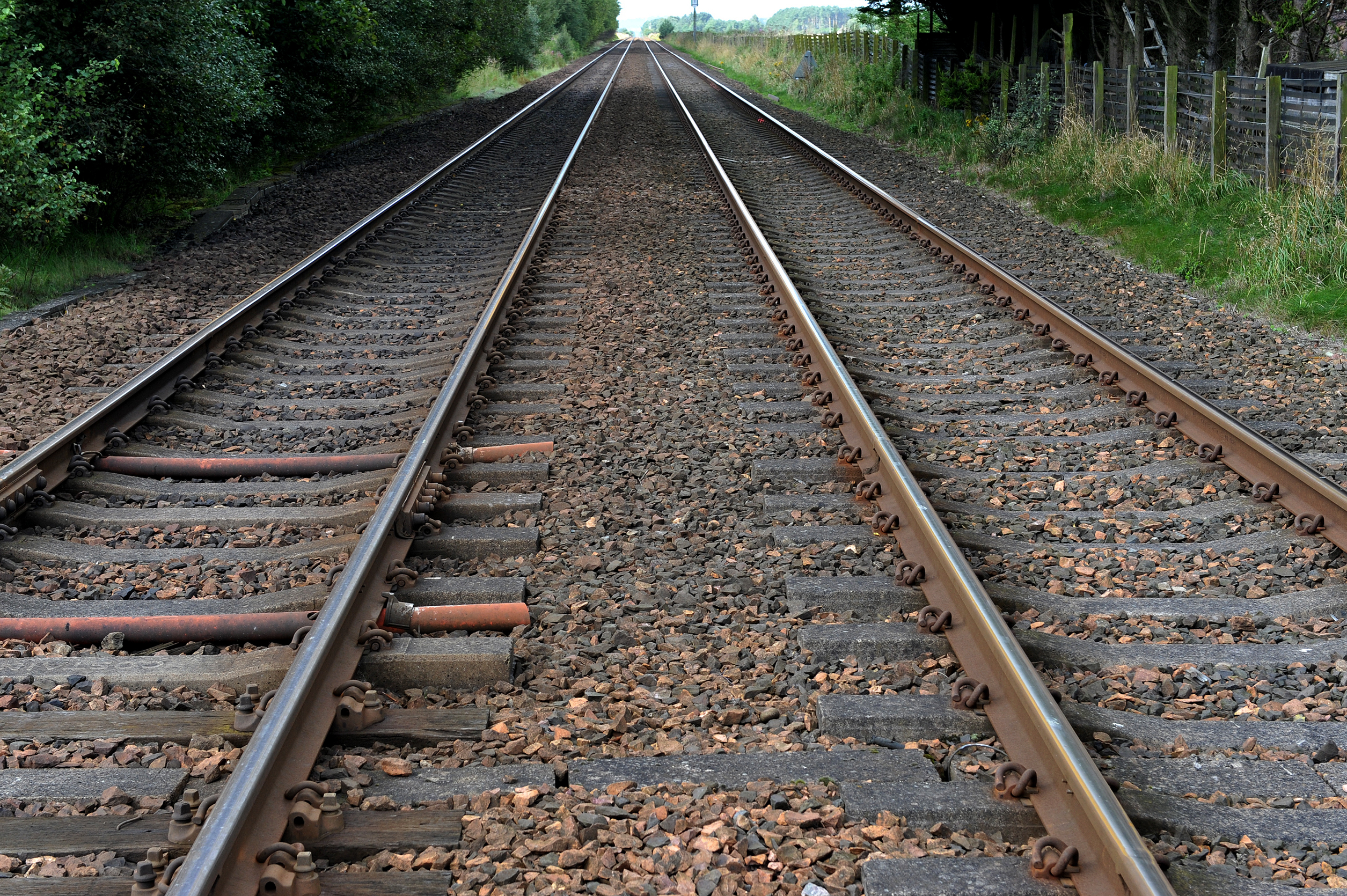 Madam, – James Robertson (Letters, April 18) says no new railways have been approved since Transport Scotland was established. This is because no viable proposals havebeen made. All would involve high levels of public subsidy
Trains are regularly used by a minority, mostly the more affluent, but subsidies are far higher than for buses, used by the majority . It is a case of the poor subsidising the better-off.
It is mistaken to say that new railways would solve traffic problems and reduce emissions.
Building tracks and carriages and running trains is very costly and uses much energy.
Train trips involve getting to the station, and from there to a destination, which takes much time and money. It isoften quicker and cheaper to drive directly – only in very large cities isthis not so .
There are very few cases where a new railway is the best solution to a transport problem, and throughout the world the number of passenger train routes has decreased significantly. In Canada, USA, Mexico, Australia and Argentina they are under 20% of what existed 60 years ago.
In New Zealand there are three trains a week between Auckland and Wellington ,cities much larger than Dundee. Calgary, Canada , a rich city of a million people has no passenger trains at all.
The idea that depressed areas would benefit much from better train access is mistaken.
Kilmarnock, Cumnock, Airdrie, Bathgate and Cowdenbeath are on main not branch) lines with frequent train services, but are not prosperous.
All of Levenmouth is within a 15-minute car or bus ride of a mainline station at Thornton, where there are frequent trains to Dundee, Aberdeen Edinburgh and several English cities. London is under six hours away.
Not 10% of Scots enjoy such accessibility.
The cost of restoring track would be a fraction of total costs.
Does Mr Robertson want trains to run directly between Leven and Edinburgh?
That would hugely increase both capital and running costs, and so the amount of public subsidy needed.
It would mean great waste of energy by running many near- empty trains.
When public services are being cut and 20% of children experience poverty, for Government to finance new railways would be irresponsible in the extreme.
Any funds available should be spent to benefit many more people
John Munro,
68 Buccleuch St,
Glasgow.
Council's own fly-tipping
Madam, – A year ago a vehicle hit the newly installed priority sign entering Largoward from the St Andrews direction. A new sign was installed and the damaged sign was dumped over the fence next to the road, while the damaged vehicle headlamp is still on the grass at the sideof the road.
Over the year I have contacted Fife Council's road maintenance department three times, their road sign department once, their fly-tipping department four times and the local councillor.
I have requested that the damaged sign and damaged headlight be removed but I have been ignored and the damaged sign is still where it was dumped.
It is frustrating that the council can get away with fly-tipping when members of the public would, quite rightly, be charged with the offence.
Harry Key,
20 Mid Street,
Largoward,
Fife.
Protecting the Culloden site
Madam, – Having recently marked its 273rd anniversary, it is good to see momentum growing for the site of the Battle of Culloden to be awarded Unesco world heritage status.
As many will no doubt be aware, the surrounding zone has been subject to encroachment by development in recent years, giving increasing concern to the charity which cares for the battlefield, the National Trust for Scotland (NTS).
NTS recently launched Culloden 300, an initiative to engage with the public for views on how to protect the battlefield for future generations.
The site meets Unesco requirements as having universal value and it is only right that it should be awarded world heritage status.
Current designations have proved not enough to protect the area and while the granting of this status is not an absolute straitjacket and has no legal force, it would put a strong marker down, giving great moral force for the preservation of the battlefield.
When it comes to potential development at Culloden this would carry extra weight when such a matter is being considered.
Alex Orr,
2 Marchmont Rd,
Edinburgh.
Getting your EU facts all wrong
Madam, – I had to write to correct your correspondent Alan Bell (Letters, April 18).
He states "Scotland never voted to remain in the EU".
I know basic arithmetic is not everyone's thing but it does not require Einstein's qualities to understand that a near 2:1 vote by the people of Scotland to stay in Europe actually was an overwhelming majority.
Astonishingly Mr Bell also asserts the EU voting turn-out was about "one third of the electorate".
In fact the turn-out was 72% – that is more than two thirds.
Having rewritten the rules of basic maths, Mr Bell then comically accuses others of "spreading misinformation and propaganda".
Mr Bell has every right to express his amusing opinions, as you have to publish them.
However readers would do well to remember that there is a difference between an opinion that is rubbish and an informed opinion.
Karen Heath,
Cortachy,
Kirriemuir,
Angus.
A rabbit is not just for Easter
Madam, – Every year, parents across the UK give in to "Easter bunny" temptation and buy a rabbit for their children, vastly underestimating the amount of care these animals require.
Once "bunny fever" has subsided these animals are often discarded like unwanted Easter egg packaging.
A staggering four out of five rabbits bought around Easter are abandoned or die within a year.
Tens of thousands of these animals pass through UK shelters every year, many having initially been dumped by the sides of roads, under bridges, or beside rubbish bins.
People who buy rabbits on a whim – a practice supported by many pet shops – haven't a clue how much work and commitment must go into caring for these sensitive and easily frightened animals.
This includes providing them with a species-appropriate diet, a stimulating living environment with space for running and jumping, and regular veterinary check-ups.
Keep it a happy Easter for everyone this spring by purchasing only stuffed animals for children.
In addition, anyone with the necessary time, love, and money to care for a rabbit should visit their local shelter or rabbit rescue group and save a life by adopting a bunny (or preferably two) in need of a good home.
Jennifer White,
Media Partnerships,
PETA UK,
London.