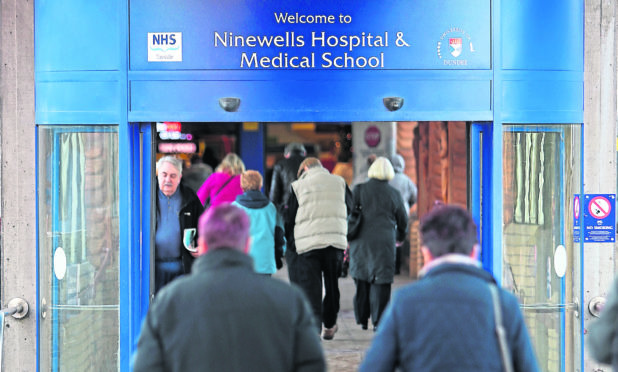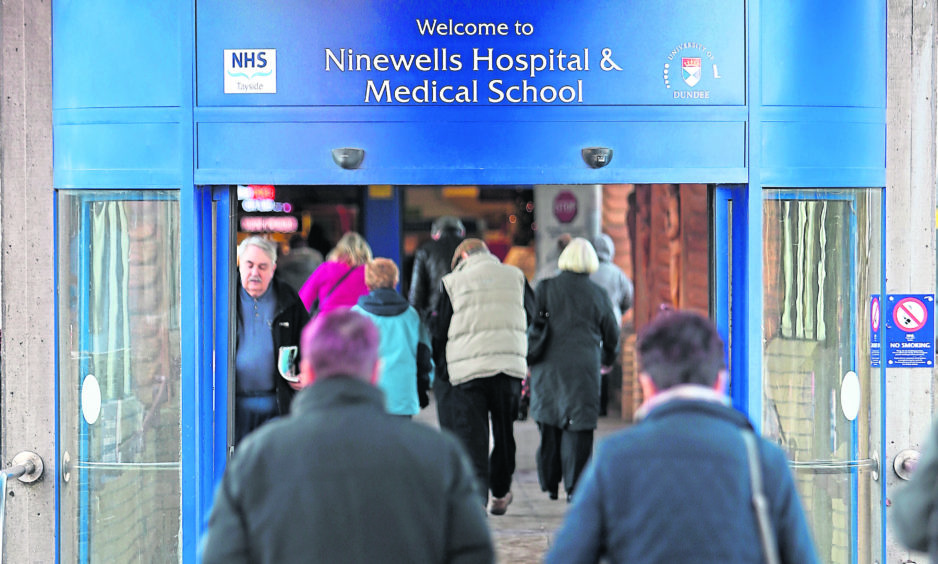 Madam, – I am both saddened and very disappointed to read so much bad press levelled at oncology at The Princess Alexandra Centre, Ninewells Hospital, Dundee.
I am now in my seventh year as a regular outpatient at their clinic, currently in remission from Dukes C (advanced) bowel cancer, having gone through the full courses of oral and intravenous chemotherapy and targeted radiotherapy.
I cannot speak more highly of the oncology team including the consultants, doctors, pharmacists, nurses and auxiliary staff.
The entire team were so marvellous and impressive with their thoroughness, exhaustive cleanliness and hygienic procedures all undertaken with a cheerful friendly and encouraging manner, which is so important in this most serious and depressing illness.
As a lay person, it is not for me to comment on the type or dosage of chemotherapy drugs administered but I most adamantly believe that the most suitable drugs at the correct strength would be given to try to ensure the patients' best recovery and not to gamble in reducing levels for any reason except in the patients' interest.
Thank you all at The Princess Alexandra Centre for the great care you have given me over the years which is greatly appreciated more than you will ever know.
C. Hardwick.
by Crail,
Fife.
Sick and infirm would lose out
Madam, – I refer to the article 'MSP urges Ninewells staff to sign petition to end parking charges' (Courier, April 20).
I have long thought people who entered into this debate without considering the problems that ending parking charges at Ninewells would cause.
I had occasion to visit and noted parking at all sites was full to capacity and cars were waiting.
If such a proposal as Bill Bowman is suggesting was to be carried out, then the approximately 200 vehicles parked in Ninewells Avenue, belonging to hospital staff, would be in the car park. And the sick and infirm would be walking from Ninewells Avenue.
George Willmott.
3 Malcolm Crescent,
Monifieth.
Contradictions over Tory rule
Madam, – Am I alone in being confused at the article by Jenny Hjul "Davidson might have to go it alone" (Courier, May 1).
As I understand it, Ms Hjul is suggesting the Scottish Conservative Party should become a real Scottish party and break away from the Westminster Conservatives.
I am sure this would be welcomed by many elected Scottish Conservatives who are having to support policies from London that are ruining the lives of their constituents.
On the other hand I thought Ms Hjul was a firm supporter of Scotland remaining under the thumb of the Westminster government, and opposes us becoming an independent country.
Independence from Westminster for the party, but not the country?
It is hard to comprehend how Ms Hjul can advocate these contradictory positions.
Andrew Collins.
Ladyburn House,
Cupar.
Ridiculous cost of Euro vote
Madam, – We live in a climate of local and central government cutbacks, despite many unmet needs.
We see increasing homelessness and poverty with food banks everywhere
One would suppose that all unnecessary expenditure is being curbed.
Why then, on May 23, are we going to the polls to choose members of the European Parliament, an organisation we are negotiating to leave?
The expense of voting cards alone must be as high as it is ridiculous.
H. Mclean.
47 Craigard Road,
Dundee.
Thousands to miss Euro vote
Madam, – An estimated 600,000 potential voters in Scotland are not on the electoral register, raising concerns they are losing the right to have their voice heard in crucial European Parliament elections on May 23.
It is estimated around 7.9 million across the UK are not on the register.
Those most at risk of missing out are young people, who will arguably be affected most by the outcome of the election, and private renters.
Ironically this group also includes EU citizens, who will be required to fill in an additional form should they want to vote.
The deadline to register is midnight on Tuesday May 7.
These elections have a big role to play in the future of our country.
Voters in Scotland will elect six of the 736 members of the European Parliament who are responsible, along with the Council of Ministers from member states, for making laws and approving budgets.
More importantly however is that these elections will serve as a measure of public opinion on issues such as whether there should be another EU referendum or not.
European elections in the past have been blighted by low turnouts and apathy.
However, this is not an election to stand aside from, it is one to make a mark for our country's future and its relationship with the rest of the world.
Mark Lazarowicz.
Chairman, European Movement in Scotland.
Better solution to flood problem
Madam, – Referring to your article "Latest plans for £26m Comrie flood defence scheme to be unveiled" (Courier, May 2) has it ever occurred to those making decisions that there could possibly be a better solution?
Rather than artificially increasing the heights of river embankments, dredging the rivers – as was done in the past – might be a more effective and less expensive solution?
G.M. Lindsay.
Whinfield Gardens,
Kinross.
Not so splendid isolation for UK
Madam, – As a member of a service family of many generations I believe the departure of Gavin Williamson as Defence Secretary is a deliverance.
But, to give him his due, he wasn't much worse than other placemen and charlatans who have held the post in recent years.
The two giant aircraft carriers, commissioned by Gordon Brown as a job-creation scheme for Scottish shipyards, are strategic nonsense.
The second should have been sold on but Williamson couldn't decide what to do as it nears sea trials.
A UK deterrent on the scale of Trident represents the purest gesture politics.
No-one can come up with a credible scenario for its use or even the threat of its use.
But it will sail on, like the carriers, because our nationalistic fantasies demand it.
Yet in our post-Brexit isolation we need a realistic assessment of the threats facing us in the coming decades.
We have gone out of our way to insult the only recent US president who would have stood by us and are very much on our own.
Rev Dr John Cameron.
10 Howard Place,
St Andrews.