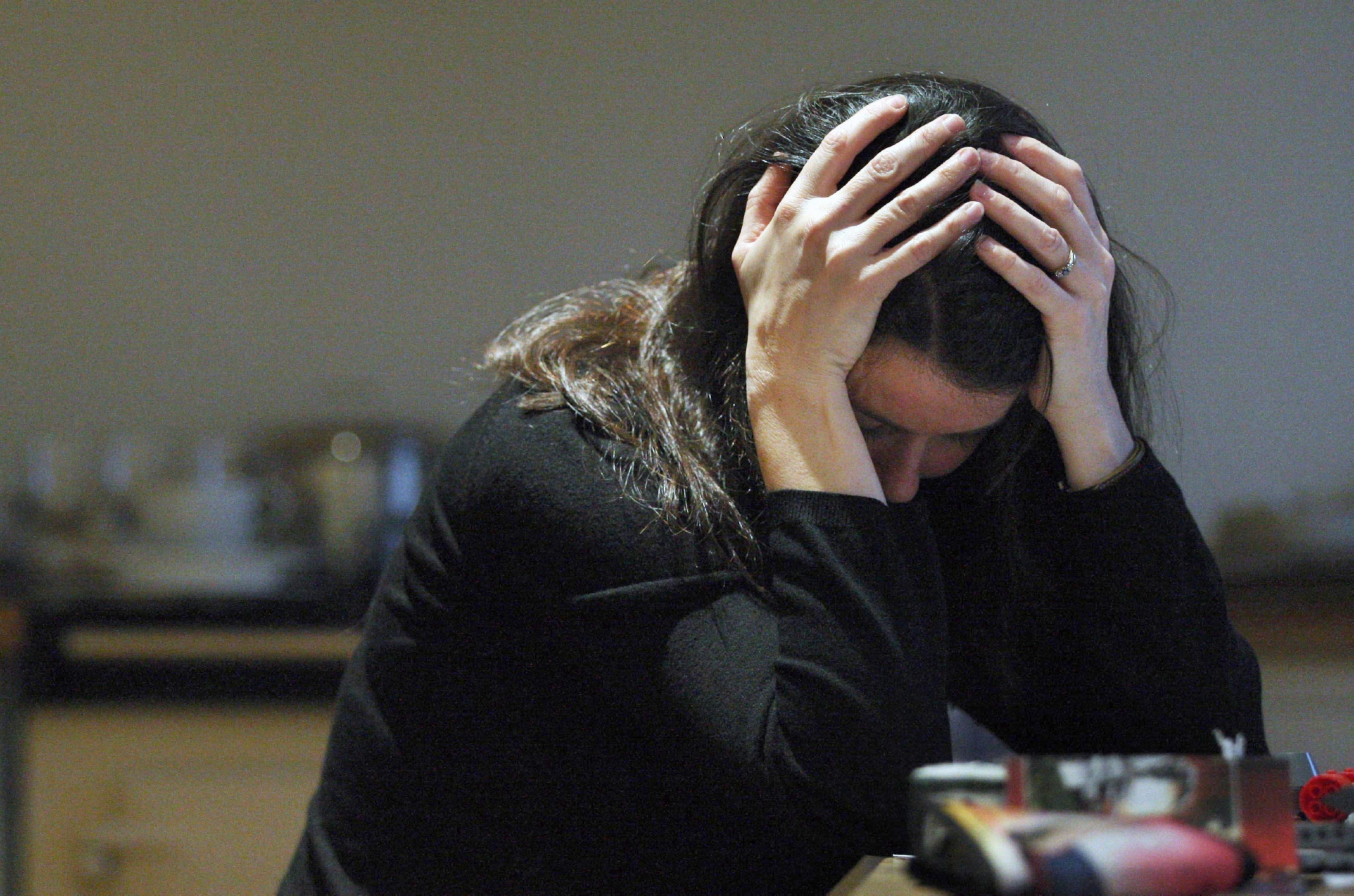 Madam, – I am not surprised that Fife's police officers spend a great deal of time supporting people with mental health emergencies (Mental health crisis tying up police time, Courier, May 6).
But they also devote considerable time and resource on complaints, and possible crimes, which arise because the complainant or the complained about, or both, are "vulnerable" due to mental health issues.
I have recently been privileged to see East Neuk community police officers show outstanding sensitivity, patience and care when dealing with some of my constituents.
Police, like GPs, teachers, social workers, housing officers and others who work in public services, are forced to deal with the human fall-out of a health and social care system which is manifestly failing many adults and children.
Accessing the mental health care they need is too difficult for too many people – and by the time they access it, it is too late and too little.
Despite promises from politicians of all parties, mental health is still treated as a Cinderella service.
Until policy and spending matches the rhetoric on mental health, we will all – whether we are 'vulnerable" or not – pay a price for this neglect.
We can ill-afford it.
Linda Holt,
Conservative Councillor East Neuk and Landward.
Dreel House,
Pittenweem,
Fife.
What's your plan, Ruth?
Madam, – I was pleased to see that Ruth Davidson, back from giving birth to her son in a speech to Scottish Conservatives wants to "build a better Scotland now". This, indeed, is an aim that we can all share.
However, Ms Davidson was short on policy on how to achieve a better Scotland. I think she should share with us which of the policies that are drastically impacting on people's lives in England and Wales she would support for implementation in Scotland.
Does she support the austerity policies applied by the government she supports?
According to the National Association of School Leaders in England and Wales, the cuts are impacting on the education.
Indeed it has been reported in some schools head teachers have resorted to cleaning the toilets to save costs.
In a recent research report it was stated that in England and Wales one in five adults are struggling to put food on the table.
Since the introduction of cuts to welfare, a committee of MPs recently said that local authority children's services were at breaking point.
Since 2010 there has been a 29% cut in local authority budgets, causing all services to cut back.
If Ruth Davidson does not support the austerity policies that are causing so much misery for so many people imposed by the Tory Government since 2010 then I think we ought to be told.
Otherwise I can only assume that as a Tory who supports her government in Westminster she would vigorously impose cuts to services in Scotland in order to "build a better Scotland".
Brian Batson.
7 Lour Road,
Forfar.
A state of emergency
Madam, – Nicola Sturgeon was quick to declare a climate emergency.
It is a pity that she has never declared an NHS emergency, a police emergency or a university emergency for Scottish students who, despite high qualifications, cannot get a place at university because of EU students.
What about an education emergency for plummeting standards in literacy and numeracy, a schools emergency for schoolchildren not getting to study the subjects they want and, of course, a soft-touch justice emergency.
She might now want to declare an SNP emergency.
Clark Cross,
138 Springfield Road,
Linlithgow.
Who produced the flags?
Madam, – Would it be impertinent to ask the organisers of the independence march in Glasgow who manufactured and supplied the vast number of rather large Saltire flags?
Maybe somebody in authority could give an honest answer for once.
I do hope it was a Scottish company but somehow I have a feeling that I will be disappointed.
John Ridley.
Spoutwells Drive,
Scone.
Beat poverty with nukes cash
Madam, – It was striking to note the utterly bizarre ceremony at Westminster Abbey last week in celebration of 50 years of submarine nuclear weaponry.
These submarines are nuclear weapon submarines, their crews trained to obey orders to fire missiles whose warheads will bring destruction to faraway places and people far beyond the scale of Hiroshima or Nagasaki.
If nuclear weapons were supposed to be a deterrent to keep the peace, this has undoubtedly failed and the list of post-1945 wars runs to several pages.
We are now spending over £200bn on yet another nuclear weapons system (also entirely dependent on a regular loan of US missiles) to replace Trident.
With poverty levels rising and around one in four children living in poverty it is time to start spending our billions not on weapons of mass murder but on our NHS, pensions, welfare and real peace-making initiatives, here and abroad.
There is now a UN treaty on the prohibition of nuclear weapons just waiting for more signatory states to give it the force of law.
Britain should sign it and lead the world towards a nuclear-free future.
In these dangerous times, when the threat of nuclear war is growing rather than receding, a thanksgiving service at Westminster Abbey for the nuclear "deterrent" is the last thing we needed.
Alex Orr.
Flat 3, 2 Marchmont Road,
Edinburgh.
Hitting firms in the pocket
Madam, – I am completely fed up of phoning large organisations who are based in Britain for customer service help only to end up speaking to someone in the Philippines, India, Romania, South Africa or Egypt.
It is time these large organisations started investing in British workers and doing something to reduce unemployment locally.
There are people in this country who need work.
I intend to hit them in their pockets and stop doing business with British companies who employ cheap labour overseas and would urge others to do likewise.
Gordon Kennedy.
117 Simpson Square.
Perth.
Climate change impact small
Madam, – In a recent letter (Unjustified climate alarm, Courier, May 1) the Rev Dr John Cameron seems to disagree with Sir David Attenborough over climate change and I do not know which of these collossus of knowledge to believe.
One thing I do know; no matter how much money our proud SNP Government throws at reducing our carbon footprint it will not have a great effect on world climate change.
With a very small, perhaps 0.01%, share of the world population there will still be a long way to go.
Allan Bullions.
6 Glencairn Crescent,
Leven.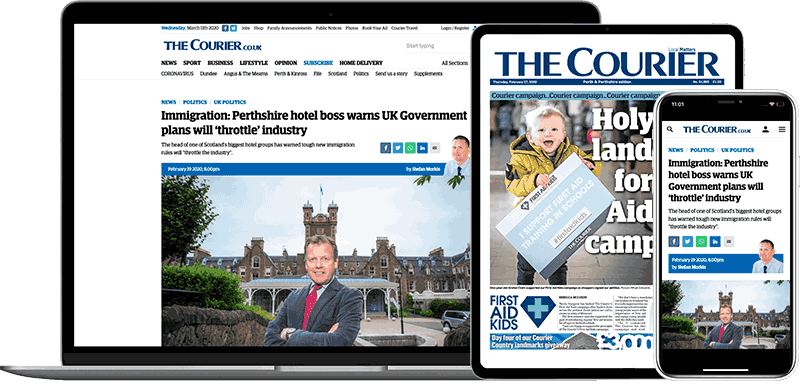 Help support quality local journalism … become a digital subscriber to The Courier
For as little as £5.99 a month you can access all of our content, including Premium articles.
Subscribe