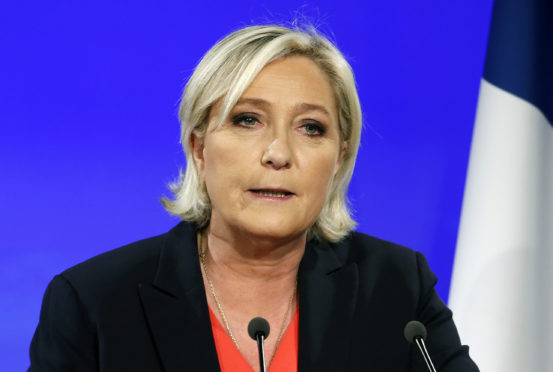 Madam, – The outcome of votes cast across the EU in the forthcoming European Parliamentary elections will play a key role in how Brexit is ultimately shaped.
In these elections traditionally dominant centre-right (EPP) and centre-left (S&D) parliamentary groups are forecast to lose significant numbers of seats – and the majority they have held for 40 years.
The Liberals (ALDE) and Greens should be stronger, and the right-wing, EU-critical populists in Matteo Salvini and Marine Le Pen's new European Alliance of People and Nations much stronger.
Majorities will be harder to form and less stable.
Nation-first parties seeking "less Europe" and more power for member states will have a greater influence on policy.
The European Parliament has to sign off on the Brexit withdrawal agreement (assuming it is ever passed in Westminster) and this could be problematic if the current stable majority, which has generally backed the European Commission's Brexit approach, is disrupted by a large contingent of populist, EU-critical MEPs.
The new parliament will also have a considerable say in the make-up of the new commission, which could involve British MEPs, and will eventually negotiate the EU's future relationship with the UK.
Finally, MEPs will have to agree the future relationship itself.
In all of these areas a more divided, polarised and unstable European Parliament with potentially conflicting demands could create considerable problems for the UK.
Alex Orr.
Flat 3,
2 Marchmont Road,
Edinburgh.
Can FM deliver on Euro reform?
Madam, – We are all used to politicians making promises during election campaigns that they know they cannot keep.
Yet Nicola Sturgeon takes the biscuit with a number of her claims during her launch of the SNP manifesto for the EU elections.
Urging Remainers to vote for the SNP without concern for how they feel about our place in the UK, she implies she will not make it all about independence.
That is the promise she gave other parties looking for cross-party collaboration after the 2016 EU referendum result, and of course she then let them down almost immediately.
For those concerned about the EU's shortcomings, the first minister reassures us she will somehow manage what no significant figure in European politics has managed in more than 40 years, namely reforming the EU. The ever-closer union project is always prioritised by a Brussels bureaucracy reluctant to address its own failings, but our first minister wants us to believe that they will listen to her.
It might not be a big leap for Nicola Sturgeon to assume that where so many have failed she would readily be able to help the EU cure itself, but Scotland will not be so easily convinced.
Keith Howell.
White Moss,
West Linton.
Cut from the same cloth
Madam, – Losers always want another throw of the dice.
The parliament went against the wishes of the majority in a referendum they organised and worded.
They don't get it. We voted to leave, we did not vote for anything else.
Most of our politicians are cut from the same cloth.
They will say anything to be elected then do nothing for the voter. Their loyalty is to the leader and the party and big business.
I want a politician who comes from the town, represents the people and is not a phony.
These MPs' refusal to accept the vote tells you we are not dealing with people who believe in democracy or the people's right to choose.
John G Phimister.
63 St Clair St,
Kirkcaldy.
Second chance for ExxonMobil
Madam, – The Courier reported that Shell boycotted Friday night's public meeting on Mossmorran in Lochgelly (Gas leak before angry meeting on flaring, Courier May 18).
In fact Shell did accept our panel invitation, sending along the plant manager of Shell's Fife NGL Plant, Teresa Waddington.
It was ExxonMobil, the operators of the Fife Ethylene Plant, who refused to appear.
This was especially concerning to the regulators, politicians and public who came along on Friday because it is ExxonMobil, not Shell, who predominately use the elevated flare visible at Mossmorran and who were responsible for the extended bout of emergency flaring a few weeks ago which prompted the meeting.
Mossmorran Action Group will be extending a further invitation to ExxonMobil to attend a second public meeting at a date of their choosing.
No doubt Ms Waddington will be telling her ExxonMobil counterparts at Mossmorran why it is important to engage with the communities who host their operations.
I hope they will listen.
James Glen.
Chair of Mossmorran Action Group.
Dreel House,
Pittenweem.
Problems with definitions
Madam, – We welcome that secular and religious leaders, including Muslims, have urged the government not to adopt a virtue-signalling all-party parliamentary group's proposed definition of "Islamophobia".
This knee-jerk reaction has been cautioned against by the police, who fear a conflation of criticising some Islamic beliefs with racism might tie their hands as they protect security.
Discrimination against any group simply because of who they are is irrational and contemptible, but no ideas are beyond scrutiny.
Neil Barber.
Edinburgh Secular Society.
Conspiracies will linger
Madam, – I think Tina Wilson has it spot-on "Conspiracy over Brexit vote", Courier May 16).
I voted to leave but even on the day of the vote I felt there would be something happening if the vote did not go the right way that the politicians wanted.
I even went into Tesco's on June 23 2016 to buy a black pen to mark my ballot paper with instead of the pencil as I thought they might rub out crosses in the boxes to leave.
Conspiracy theories surrounding the assassination of John F Kennedy have gone on for almost 56 years.
If the UK doesn't leave, the conspiracy theories will rumble on for years.
I am even thinking of going to the bookies and putting a bet on that we will still be in Europe next year at this time as the Conservatives now have a leadership contest and then there is the summer recess, which does not leave much time to deal with Brexit.
David Dewar.
42, Prior Road,
Forfar.
Not the right credentials
Madam, – Will someone please explain to me the sense in Prince William being involved in work trying to help people suffering from depression when he is not qualified to deal with this delicate subject.
Particularly when he risks increasing people's anxiety by talking of his own depression when his mother died, and the fear he felt when working as a helicopter pilot.
Stick to being a prince in future.
Alister Rankin.
93, Whyterose Terrace,
Methil.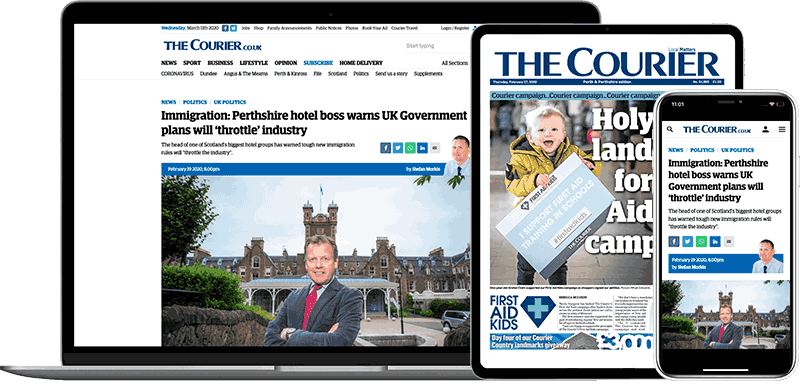 Help support quality local journalism … become a digital subscriber to The Courier
For as little as £5.99 a month you can access all of our content, including Premium articles.
Subscribe