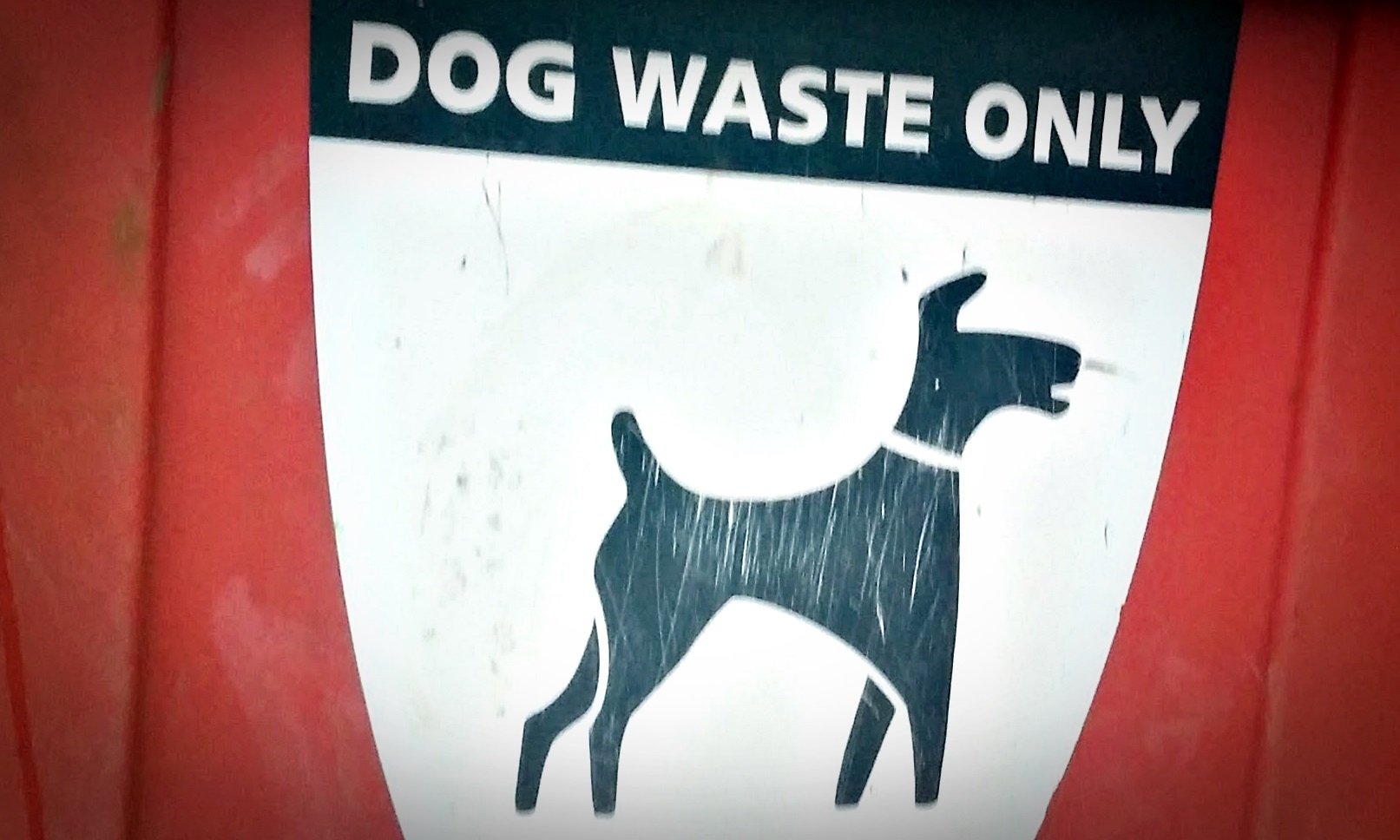 Madam, – Whilst walking around the nature trail of Camperdown with my dog, I was disappointed at the amount of detritus left behind, not just by dog walkers but others.
Dog walkers seem to think it is all right to let their dogs lag behind them – that way they don't see them fouling so can just ignore it.
Then there are those who just don't bother and the really weird group who pick up their dogs mess then either drop it at their side, hide it behind a tree, or just throw it into the bushes.
The dumbest bunch are those who pick it up, tie the bag and then drop it right next to a bin.
Next of course are the litter louts who just throw away their empty tins and discard their packets, making no attempt whatsoever to clean up after themselves.
This includes several wooded areas of the golf course, so it's not all down to walkers and dog users.
Then we have the parents who discard used nappies and other items in bushes, what sort of message is this sending?
I hope after this year's Race for Life stewards will walk the course and collect all the discarded paper, participants' numbers, bottles, wrappers etc. that were just left lying around the nature trail last year.
And now we have the fly-tippers who use the car parks as their private garden rubbish tips.
They simply reverse their cars then tip the contents of their gardens out at the rear.
One person even dragged a settee and computer chair up the path and through the bushes to dump it when it would have been easier to take it to the local refuse collection point.
What idiots.
This does not excuse the selfish inconsiderate dumpers, but there is one thing the parks department could do.
If you use the north entrance on Coupar Angus Road there are five bins within 500 yards of the car park then none whatsoever until you are nearly half the way down the Liff road side of the trail.
Cover is very sparse for the rest of the route around the park, so a few more bins may help.
Maybe a few discrete cameras hidden to observe the car parks and trails would discourage these lazy people.
Alastair W. McLean.
Broughty Ferry,
Dundee.
WTO switch not simple for UK
Madam, – I have been struck by the pronouncements of various Brexiteers that should there be a no deal Brexit the UK could simply move to World Trade Organisation (WTO) rules and there would be nothing for us to fear.
This is simply not true.
Putting aside the major economic damage, the UK will be unable to have frictionless, tariff-free trade under WTO rules for up to seven years in the event of a no-deal Brexit.
There are two insurmountable hurdles to the UK trading on current WTO tariffs in the event of Britain crashing out in October.
Firstly, the UK must produce its own schedule covering both services and each of the 5,000-plus product lines covered in the WTO agreement and get it agreed by all the 163 WTO states in the remaining parliamentary sitting days until October 31.
A number of states have already raised objections to the UK's draft schedule – 20 over goods and three over services.
The second hurdle is the sheer volume of domestic legislation that would need to be passed before being able to trade under WTO rules.
There are currently nine statutes and 600 statutory instruments that would need to be adopted.
For those advocating a no deal Brexit there is a responsibility to be honest with the British public.
Yes, it can be done.
But the idea that the UK would simply move on to WTO tariffs, which would in themselves have a major economic impact, is far from simple.
Alex Orr.
Flat 3,
2 Marchmont Road,
Edinburgh.
Pandora's box should stay shut
Madam, – The private prosecution of Boris Johnson for misconduct in Public Office is a dangerous road to start travelling, and who knows where it could end?
It might pave the way for similar charges against many politicians to the detriment of our democracy.
The "dodgy dossier" for the Iraq War, inaccurate claims for an independent Scottish economy, the climate change debate and use of parliamentary privilege to defame someone: these might only be the start of maliciously motivated private criminal proceedings.
I fear that this is a Pandora's box whose lid should be firmly kept closed.
Alistair Montgomery.
8 Beechwood Terrace,
Dundee.
PRI downgrade is absurd
Madam, – With regards to your recent headline "Stroke care service downgraded at PRI" (Courier, May 29).
Frankly I think this is absurd and ridiculous,
MSP Liz Smith is right, this is a further downgrade at Perth Royal Infirmary – a good hospital where I have been well attended as a patient in the past.
But the health authority keeps chipping away and I fear this will continue.
When I have visited Ninewells in the past and viewed the multitude of cars parked on the road towards the hospital – never mind the vehicles on site – it has occured to me that a time will come when Ninewells will become a victim of being lumbered with too much, such as taking on new services from PRI.
The citizens of Perth and outwith should make their concerns known.
Thomas Brown.
18 Garry Place,
Bankfoot.
Armed forces no longer immune
Madam, – How did it come to this?
After the sacrifices of countless soldiers over many generations, the British Army now views describing oneself as a patriot with suspicion?
One by one the institutions of our society have been hollowed out and subverted by an extreme left agenda.
The police, the courts, the Home Office, our schools, our universities, local government and churches all produce countless examples of politically correct dogma, mismanagement and injustice.
Until recently, our armed forces were immune to the distractions and the destruction of the 'equalities' agenda.
Do our generals expect this approach to help with the current recruitment crisis?
How can we expect our soldiers to have the morale necessary to fight against the odds and, if necessary, make the supreme sacrifice for their comrades and our country, if they are being monitored for signs of patriotism?
Otto Inglis.
6 Inveralmond Grove,
Edinburgh.
Medical science needs you
Madam, – Your columnist Mike Donachie intends that his corpse be composted ("When the time comes count me in for composting", Courier, May 27).
But, stop! The medical profession needs it – at the very least it will enable a student to practise dissection.
I have bequeathed my body and informed my next of kin accordingly.
I have sent along relevant information such as the fact I have never been a smoker, never been a drinker of alcohol nor of tea.
In that last respect I'm a rarity in Britain but, at the age of 101, dare I commend it.
Kathleen Svea Manning.
McVeagh Street,
Huntly.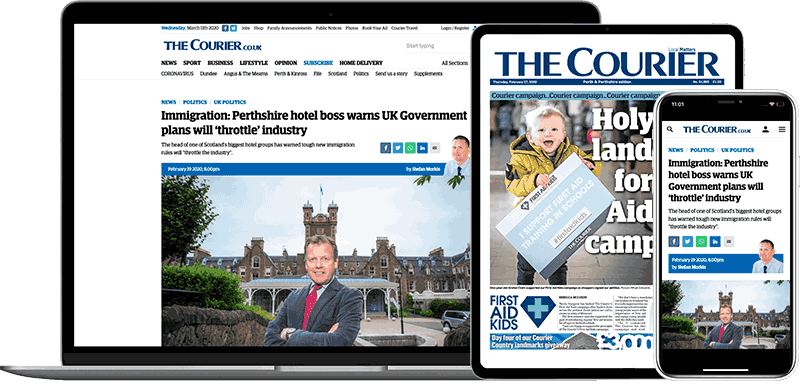 Help support quality local journalism … become a digital subscriber to The Courier
For as little as £5.99 a month you can access all of our content, including Premium articles.
Subscribe