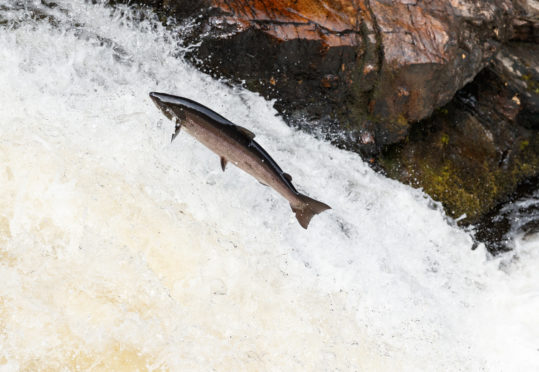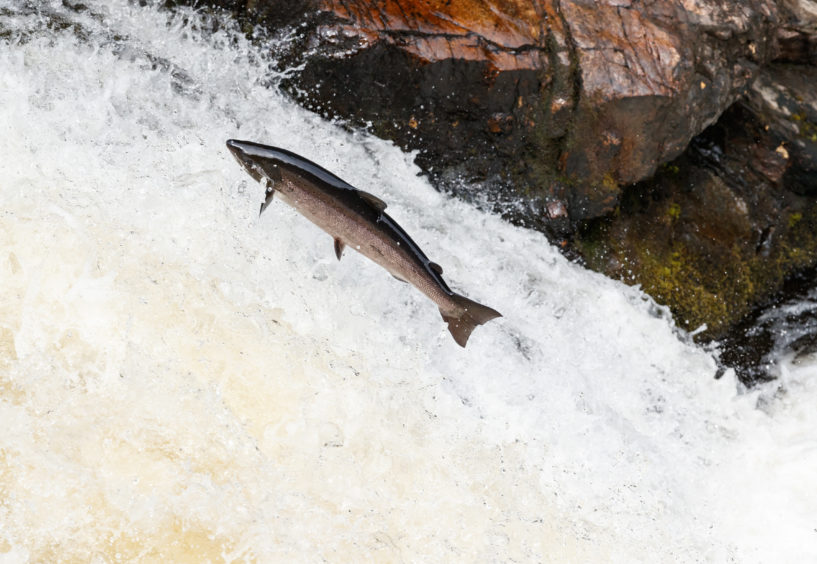 Madam, – I read with interest the article on the decline of salmon in Scottish rivers and the impact on fishing tackle shops ("Fishing gear retailers hit by slump in salmon," The Courier, May 27)
The article did not go into any depth on the ripple effect through the chain of businesses and facilities (and as a consequence jobs) which are also suffering as a result. And most importantly, why are the salmon being decimated?
The reasons for the decline of salmon numbers are complex, but one common theme is a lack of management of predatory species.
Mergansers, goosanders and cormorant numbers have significantly increased – these birds prey on salmon and sea-trout smolts.
The fewer young salmon that get to the sea, the fewer mature fish that return to spawn.
You need a licence to control these seabirds and they are difficult to obtain.
Seal numbers have also dramatically increased. The cuddly wide-open eyes of a seal mask the fact that they are killers when it comes to fish.
With no control over these predators the numbers will increase until the tipping point where there are no salmon/sea-trout juveniles, and these birds (and to a lesser extent the seals, as they will then concentrate on other fish species) will then starve.
Control of the numbers means the species will survive.
Control the predators and as a result you will increase the numbers of immature fish returning to the sea. This will then increase the number of fish returning to spawn.
This approach to wildlife management in Scotland is currently almost non-existent.
The attitude seems to be very much a case of stopping anything that could be used to actually conserve species.
Conservation means starting at the bottom and managing upwards through the food chain.
It would be good to see some articles in The Courier on actual wildlife conservationists – such as the views of The British Association for Shooting and Conservation (BASC), the views of ghillies etc.
Instead these hunters and conservationists are being straitjacketed by organisations such as Scottish Natural Heritage, and public perception of the predator-control style of wildlife management is being fuelled by the views of TV celebrities.
Alan Beattie.
72 Old Halkerton Road, Forfar.
Election leaflet just hot air
Madam, – On return last weekend from a few days holiday, behind my front door was an EU election leaflet for the Scottish Conservative and Unionist Party.
Being curious as to what exactly their European policy might be, I had a read, but apart from one small paragraph, mentioning the Common Fisheries Policy and 'new trading opportunities for Scottish business', there was no policy information at all.
On the back page there was a brief paragraph about a couple of the Conservative candidates. The rest of the four pages were devoted to Nicola Sturgeon.
With the pressing question of the time being Europe and Brexit, all the Scottish Conservatives could come up with was two photographs of Ruth Davidson, and 13 references to Nicola Sturgeon, and the SNP, several in huge print.
Surely there is an expectation that election literature should say something about why that party deserves your vote, what their policies are, and what they hope to achieve?
But for the leader of a party which proclaims that there is 'no demand for another independence referendum', Ruth Davidson doth protest too much, methinks.
Les Mackay.
5 Carmichael Gardens, Dundee.
Scottish voters' choices are clear
Madam, – It will not have escaped your readers' attention that columnist Jenny Hjul has a penchant for sniping at the SNP, or in her words "the nationalists".
While neglecting to address the current political mess the United Kingdom finds itself in, in a recent column ("SNP's secession delusion", May 29) Ms Hjul stated that the first minister and SNP leader, Nicola Sturgeon, didn't mention independence until after the ballots in the recent EU elections were counted.
This is utter nonsense, as Ms Hjul well knows.
Like me, she would have received a card through the door from Ms Sturgeon during the election period, which contained the phrase "we'll offer people a choice of a future for Scotland as an independent European nation".
There are also no less than eight mentions of independence in the SNP's European election manifesto.
The SNP promotes a positive vision for an independent Scotland at the heart of Europe, alongside our European allies – a vision which saw the SNP win a thumping 37.8% of the vote.
In contrast, Ms Hjul seems to agree with Ruth Davidson and Richard Leonard – that no matter what, Scotland should be locked into this Brexit chaos with no escape route.
From the recent European Election results, where Labour and the Tories barely scraped 20% in the polls, it's clear which vision Scottish voters prefer.
Lloyd Melville.
East Garden Cottage,
Duntrune.
Telling Trump by his friends
Madam, – I have often heard it said you can tell a lot about a person by looking at their friends.
What exactly does that say about President Donald Trump when you consider that he speaks fondly about such despots as Kim Jong Un, Mohammad Bin Salman and Vladimir Putin?
There is also his support of a great many white supremacists including his fondness for the KKK.
Then there is his support of the National Rifle Association and their rabid right wing membership who do not consider the many thousands of victims of mass killings in America are reason enough to at least restrict access to military grade automatic weapons.
Harry Key.
20 Mid Street,
Largoward.
Rory's a good Tory choice
Madam, – What kind of leader do the Conservatives need to take them through Brexit and beyond?
Reading Michael Alexander's account of the life of international development secretary and Penrith and the Borders MP Rory Stewart (The Courier, June 1), and watching him recently on television, I do think the Tories should opt for the former diplomat.
His slightly manic look belies a shrewd intelligence and a determination to get things done.
If people think his relative youth and short Cabinet experience count against him, they should remember Tony Blair who, after being dismissed as too young in his early months as Labour leader, eventually came across as a strong leader and effective performer. So it might be with Rory.
Mr Stewart has been able to stand aside from the Brexit incompetence tarnishing other candidates.
He still believes a withdrawal deal with the European Union is possible.
Conservative members from older generations should give him the chance if he can survive the vote of MPs. They will be supporting someone with the grit and vision to take the Conservatives forward.
Bob Taylor.
24 Shiel Court,
Glenrothes.