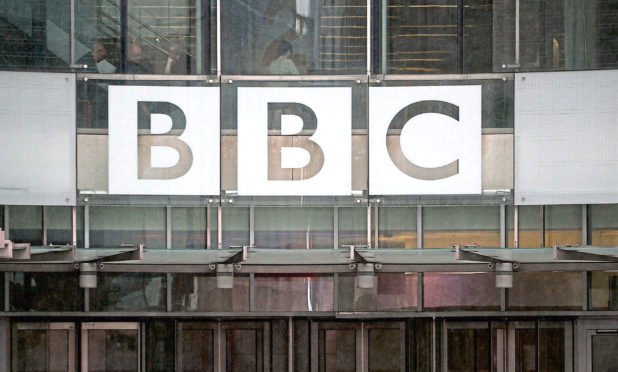 Madam, – Any free minded person must be appalled at the decision of the BBC to cancel free licences for the over-75s.
This has been a Godsend for elderly people who have paid the licence fee all their lives, and of whom many are struggling to make ends meet.
This decision comes on the back of the BBC extolling the sacrifices made by Second World War veterans and those who suffered austerity measures during it.
In essence it could mean making some abandon their televisions or risking using them without a licence, or indeed cutting back on heat and other essentials.
To some this is their main contact with the outer world and, to the housebound, their only entertainment.
The BBC insists this is necessary to meet its future needs, but there is another way, cut back on the excesses of bureaucracy and management.
There are approximately 106 executives earning over £150,000 per year, and that is only the top tier.
These will be no doubt seek to be maintained come hail or high water.
Auntie BEEB has not considered the backlash which will come about from the nation.
And, worse of all, could seriously affect its precious ratings.
David L Thomson.
24 Laurence Park,
Kinglassie, Fife.
Fee is poisoned political chalice
Madam, – You don't have to be clever or gifted to see that life doesn't get any easier for those over 75.
Physical disabilities compounded by mental disabilities make life pretty hard-going for anyone approaching their 80s and yet 3.7 million of those people are the chosen victims of the BBC's 'easy-prey' money-grab that's to take place a year from now, when licence fee relief is terminated.
This ridiculous plot to save money is being perpetrated by senior BBC executives who are drawing obscene salaries and hiring staff and performers at similarly eye-watering fees.
The timing is also worthy of note, for this ill-thought out measure is being presented to us, the public, at the optimum time for burying bad news – when the headlines will be centred on who is to be our new prime minister and the next stage in the Brexit negotiations.
Any political party backing the BBC in putting its TV licensing recommendations into practice will have accepted a poisoned chalice of an immeasurable magnitude and one from which neither organisation will ever recover.
All parties lose votes from time to time but to lose 3.7 million votes at one go over one issue is unheard of !
We may well see the demise of both the BBC and any political party that endorses its proposed policies on licence fees.
Archibald A. Lawrie.
5 Church Wynd,
Kingskettle, Fife.
Drugs' huffing and puffing
Madam, – The real significance of Michael Gove's cocaine use is not the individual hypocrisy it exposes, but the much wider political and social hypocrisy about drugs it highlights.
Cannabis use is de facto legal. Young people enjoy easy access, whether through their parents or on the street.
The police do not prosecute for possession, or small-time dealing; you can even grow the plants at home with impunity so long as you avoid an industrial set-up.
Use of Class A drugs may be more covert, but it is also tolerated to the extent the police show little interest in prosecuting users.
The priorities for the police's scant resources are containing the harm addicts wreak on communities via theft, violence and anti-social behaviour and catching the odd serious dealer
We are not winning this war, nor can we.
Politicians from all parties prefer moral grandstanding to honesty about drugs.
Drug use is extremely common and it has been socially acceptable for a long time.
Only where it is an urgent public health issue intricately bound up with socioeconomic deprivation, do we huff and puff.
In the meantime, such victims of drugs are left to sicken and die, while their communities have to cope with the fallout in broken families, violence and crime.
Linda Holt.
Councillor, East Neuk & Landward, Pittenweem.
Being held to account
Madam, – Many people have been held to account for misdemeanours which occurred years ago.
Should Mr Gove who has admitted to past misdemeanours, not be held to account?
Or is there some prerogative for politicians?
A A Bullions.
6 Glencairn Crescent,
Leven.
Major financial disadvantage
Madam, – While I too am reticent about the virtue of Boris Johnson's suggestion to increase the 40% income tax threshold from £50,000 to £80,000, I suspect there's more in Nicola Sturgeon's negative response than she admits.
The higher rate in Scotland is 41% and already kicks in at a much lower level of £43,430.
Middle income Scots pay around £1,300 per annum more in tax, not inconsiderable but probably not worth moving house for.
But up to a further £7,000 every year is another matter.
Scotland, independent or not, needs to retain and attract highly skilled workers in the private and public sectors to generate wealth and provide high-quality public services.
Surely continuing to make living a few miles further south in these islands more financially attractive is hardly the way to go about it?
Martin Redfern.
Woodcroft Road,
Edinburgh.
Gaelic language is worthwhile
Madam, – Had he done just a wee bit of research, Cllr Colin Brown could have eased his discomfort at the situation regarding the provision of Gaelic education at Whitehills Primary School (Forfar councillor's class size concerns as folk given their say on Gaelic plan).
Naturally, a small class is going to cost more than a larger class, but there are variable costs per head in educating pupils across Angus, for reasons of geography and religion among other factors.
The £5,449 cost of educating a pupil at Whitehills compares favourably with a range of other schools in Angus – £6,108 at Tealing; £10,096 at Stracathro; £6,121 at Strathmore; £10,381 at Newbigging; £6,760 at Newtyle; £6,261 at Langlands or £11,352 at Aberlemno.
Whitehills is the only Gaelic medium unit in Angus. One way to reduce the cost per head would be to promote Gaelic education and increase numbers while offering additional support to the hard-working teacher there.
There is much worth promoting including the cognitive benefits of bilingualism which can impact favourably on literacy and numeracy.
In any case, Angus Council receives an allocation from the Scottish Government's Scheme of Specific Grants for Gaelic Education to assist with any additional costs in making Gaelic provision.
There is no evidence that Gaelic education costs Angus Council any more, per head, than English education.
Thank goodness the chamber approved the council's draft Gaelic Language Plan.
Good luck to the authority in implementing it.
Arthur Cormack.
Burnbrae, Staffin Road,
Portree, Isle of Skye.