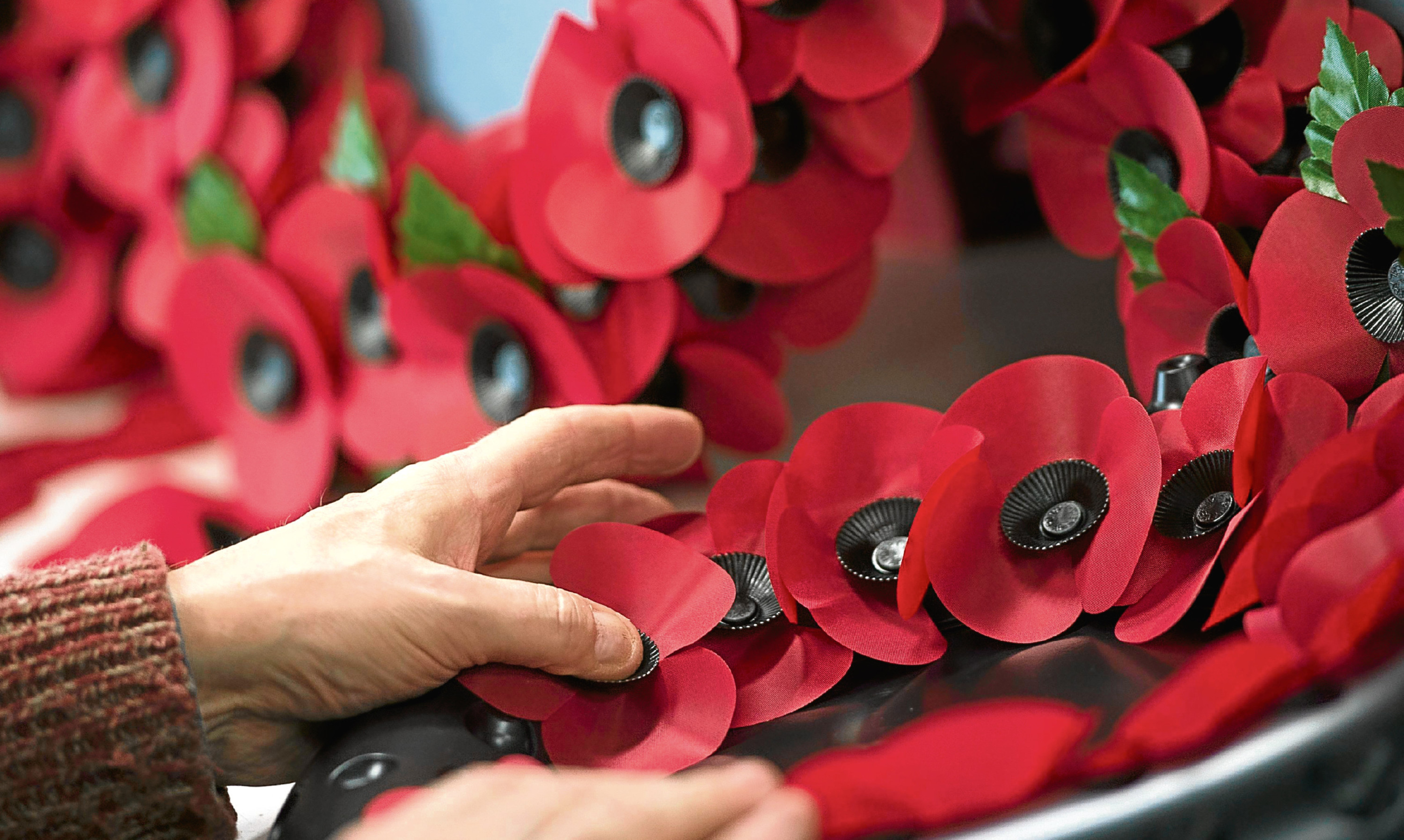 Madam, – With Armed Forces Day approaching, I thought that now would be an ideal opportunity to remind readers that the City of Dundee was the first city or town in Scotland to stage an Armed Forces Day Parade albeit the original title was Veteran's Day.
The driving forces behind the Dundee parade were the then chairman and secretary of the City of Dundee Combined Ex-Services Association, the late Victor Herd, Brian Clark and Bruce Kelly.
Without their commitment and determination, this event and subsequent events would not have succeeded.
The inaugural parade was held on June 27, 2006, and the Minister of the Armed Forces Adam Ingram attended
Parades have been held annually ever since although the name was changed to Armed Forces Day in 2009.
Regrettably, as the Armed Forces Day has grown in popularity, Dundee has in the last few years fallen right down the pecking order for MoD funding which means they will no longer permit the use of regular or reservist personnel to participate in this event in Dundee.
The main focus for current and future Armed Forces Day parades and events in Scotland is now concentrated on the central belt in Edinburgh, Glasgow and Stirling.
Owing to this lack of funding, the present committee of the City of Dundee Combined Ex-Services Association and supported by the City Council have decided to return to our original concept of a Veteran's Day Parade.
This year's event will take place on Saturday, with Veterans forming up at Dundee High School and stepping off at 10.45am.
The parade will march down Reform Street then left wheel on to the High Street and halt outside St Paul's Cathedral.
A service of Thanksgiving and Remembrance will then be held in the cathedral from 11am.
All Armed Forces veterans, either as individuals or as part of an association are welcome and encouraged to attend the event.
Major (Retired) Colin Gray.
Secretary,
City of Dundee Combined Ex-Services Association.
A lesson in leadership
Madam, – While it would appear from media staged questions and answers sessions" that no "ideal" candidate for prime minister is likely to emerge from the shortening leet, the flow of asinine prattle continues to pound our eardrums.
Much of the on-going "smoke and mirrors" theatre served to remind me of a real display of leadership some 60 years ago at a jute-mill in what was then East Pakistan, when our newly appointed manager called us into his office.
He said: "I have been brought out to this failing mill in order to pull the place together, eliminate operational constraints and thereby ensure company viability.
" If necessary I am prepared to "bust a gut" to achieve these objectives.
"If any of you don't like my approach just send in your letter of notice by tomorrow morning".
This good man achieved his/our goal in a no-nonsense and fair, competent manner.
Hopefully our next PM will deliver accordingly.
Kenneth Miln.
6 Swallow Apartments,
Union St, Monifieth.
Brexit just isn't a 'runner' for UK
Madam, – For the first time in many months I saw a young Tory with leadership qualities when Rory Stewart made those candidates who dared turn up for the debate look stilted, inflexible and out of their depth.
He pointed out the absurdity of telling the EU that if we don't get what we want we'll shoot ourselves in the foot and walk away – a neat trick which ignores parliament's refusal to let us leave "deal-less".
In fact what he was saying was Brexit isn't a runner – a truth that "Great" Britain with its Leaver fanatics and vanquished, broken Remainers desperate for peace cannot bring itself to contemplate.
Rev Dr John Cameron.
10 Howard Place,
St Andrews.
Boris was no poster boy
Madam, – In 2006 Boris Johnson, the Tory higher education spokesman at Westminster, made a pitch for the rectorship of Edinburgh University.
Alas for poor Boris his efforts were in vain as he lost out to MSP Mark Ballard of the Green Party and dropping into third place behind Magnus Linklater.
What helped kill it for Boris was a brilliant student poster campaign that went something along these lines.
Remember to practice safe X.
David Seeley.
49 Winram Place,
St Andrews.
UK must have a general election
Madam, – Why are the British general public being subjected to this farce of the Tory leadership campaign?
They expect us to listen to news bulletins, TV debates and political commentators and we are not allowed to have any say on the outcome as to who is to be our next prime minister.
Let's have a general election to decide.
Alister Rankin.
93,Whyterose Terrace,
Methil.
Sticky downside to plastic free
Madam, – Whilst I would welcome 'buy loose' shopping, (Plastic free fruit and veg please, Courier, June 17) I recall being in a shop where biscuits, dried fruit, baking accessories etc were sold in bins for self- selection.
However, two young children were systematically picking and sampling biscuits etc and when they didn't like them they threw them back in the bin!
Not too good for Health and Safety I suspect.
Fiona McMillan.
Ethiebeaton Terrace,
Dundee.
Own goal over women in sport
Madam, – Is Alan Bell from Kirriemuir for real (World Cup shows playing field is not level, Courier, June 18)?
What a ridiculous set of remarks about ladies playing top class football.
It doesn't bear thinking about that there are such misogynistic males in the 21st Century.
Raymond Sterpaio.
15 Invergowrie Drive,
Dundee.
Alarmist climate predictions
Madam, – Climate alarmists are still causing traffic chaos in Edinburgh and other cities, despite the government promising carbon neutrality by 2050.
Climate scientists are partly responsible for this, despite having failed to prove that humans are warming the planet despite their best efforts.
Just look at the failed predictions.
In 1988 the Maldives government claimed that the atoll would be submerged "within the next 30 years".
In 1990 Professor Michael Oppenheimer, lead UN author, said that by 1996 the Platte River, Nebraska, "would be dry".
In 2007, Professor Wieslaw Maslowski, US Navy, made a "projection of 2013" for the arctic to be ice-free in summer.
I could go on. Not a single climate prediction has come true.
Meanwhile, the Maldives government has constructed or upgraded at least six airports, all less than two metres above sea level, and encouraged the construction of innumerable beach front hotels.
Here's my prediction. We have 12 years to save our civilisation from climate alarmists.
Geoff Moore,
Alness,
Highland.