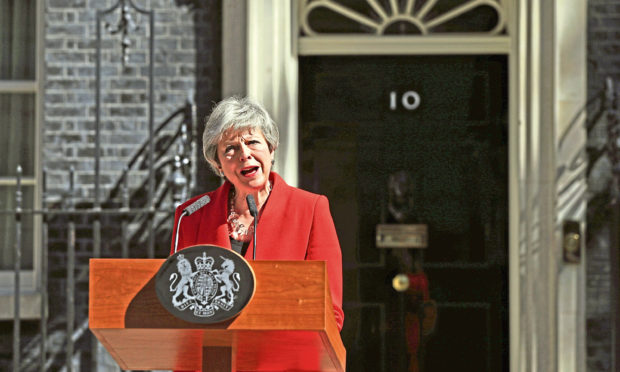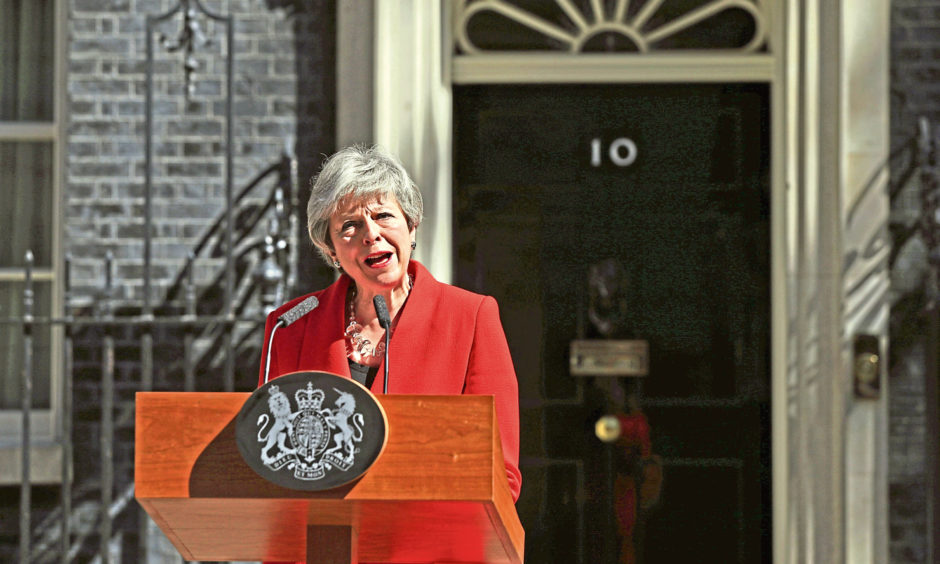 Madam, – It is interesting Labour campaign chief Andrew Gwynne is concerned that a handful of Conservative members should be choosing our next prime minister (Hunt 'can cause upset' in battle with Johnson, Courier, June 21).
In fact the way this decision is being made is something of a democratic advance.
It certainly compares favourably with the way Labour chose Gordon Brown by nomination in 2007 and James Callaghan in 1976 by a vote of Labour MPs.
It is an advance too on the way Conservative prime ministers from Chamberlain to Churchill to Eden, MacMillan and Douglas-Home were chosen in the middle decades of the last century.
In those days the "customary processes of consultation" – the retiring prime minister making a recommendation to the monarch – was the way the most powerful political figure in the country was determined.
Giving 160,000 party members a choice between Boris Johnson and Jeremy Hunt is by no means a perfect way of doing it.
It is still more participatory than anything that has gone before.
What is disturbing is the dreadful ageism of many commentators over this event. Many Conservative Party members are well over 55, but they often have a wealth of experience of public life, business and administration.
The criticism that they are mostly well-heeled is an oversimplification, but even if it wasn't they are still entitled to an opinion.
Members of the Liberal, Labour, SNP, Green and Brexit parties draw members from different social groups and ages.
That is what democracy is about, and those who feel the way to choose Theresa May's successor is wrong should look closely at history and keep a sense of perspective.
Bob Taylor.
24 Shiel Court,
Glenrothes.
Ban loan advertising
Madam, – There is concern that people lending money should make sure borrowers can afford the loan.
Governments have banned advertising of cigarettes, of alcoholic producers and now are considering a ban on adverts for gambling.
Why do they not consider a ban on advertising of loans, some of which indicate in the small print that the APR can exceed more than 1,000%?
A A Bullions.
6 Glencairn Crescent,
Leven.
Indy Scotland will succeed
Madam, – In reply to Robert I G Scott's letter (Independence will impact living standards, Courier, June 23) can I point him to perhaps recheck his information?
In short, Scotland has 8.4% of the population and at the very least 34% of the total natural wealth which includes oil and gas, wind, water and timber, which alone are worth £273 billion.
International exports in 2017 were £32.4bn and growing.
Exports to England were £48bn and please don't say England and Scotland wouldn't trade after independence.
The list of positives goes on but I think there is enough food for thought just now.
Only the other day, the Chancellor admitted that if Scotland left the union over Brexit austerity in England would be prolonged. There is absolutely no reason why Scotland can't operate as a normal country like many other small nations who do not have the natural resources like Scotland.
Scotland as an independent country with a close relationship or a full member of the EU would, I have no doubt, be a success.
It is just such a shame some still believe the old and tired mantra of too wee and too stupid.
Bryan Auchterlonie.
Bluebell cottage,
Perth.
Oil majors must shift direction
Madam, – William Loneskie's letter (Hypocrisy from Greenpeace, Courier, June 19) labels Greenpeace as "economic criminals" for blocking BP's plans to seek more oil from the Vorlich Field in the North Sea.
Yet there is already more oil and gas available than can be safely burnt if we are to reach the objectives of the Paris Agreement and keep global temperatures at a manageable and habitable level for human beings and other life on this planet.
Exploration for new oil and gas when we are in a climate emergency situation seems to me to be economic suicide for any company.
There will be no future for companies like BP unless they are prepared for rapid transformational change and a managed shift towards an economy powered entirely by renewables.
The cost of failing to do this will be catastrophic for the companies themselves as well as for millions of people around the world struggling to adapt to a hostile climate.
Sally Romilly.
4 Westwood Terrace,
Newport.
Leave Levant to professionals
Madam, – I was surprised it took till June 20 before Iran's Revolutionary Guard shot down a US surveillance drone.
President Trump immediately ordered a retaliatory military strike on Iran, but then changed his mind while fingers hovered over the buttons.
It is difficult to imagine a performance more likely to send the wrong signals to the religious fanatics who run Iran and whose record for allowing brinkmanship, political miscalculation and provocation to spill over into armed conflict is legendary.
When the US last tried to protect neutral shipping against Revolutionary Guard attacks in the Gulf in 1988, the gung-ho crew of the USS Vincennes managed to shoot down an Iranian civilian airliner full of pilgrims mistaking it for an attacking jet.
Donald Trump should get on the campaign trail, tell the good ol' boys how great America is, and leave the Levant strictly to the professionals.
Rev Dr John Cameron.
10 Howard Place,
St Andrews.
Gallant chiels saw war horrors
Madam, – Reading in The Courier about George McRitchie ('Focus on the good times' says 100-year-old George, Courier, June 21) and his memories of the Second World War it made me think of the veterans I have had the pleasure to meet, especially at Scone Aerodrome.
Veterans of Fighter and Bomber Command came to our clubrooms with tales of being thrust into the horror of war.
I wonder what some of those gallant chiels think of the world today.
Thomas A. Brown.
18 Garry Place,
Bankfoot.
Horse welfare regulator call
Madam, – In May an 11-year-old mare died at Hexham Racecourse along with her unborn foal, one of 99 fatalities in the first five months of this year, due to racing in Great Britain.
Last year saw an increase in deaths on previous years, with 202 victims.
The British Horseracing Authority (BHA) is responsible for welfare, but is failing to prevent horse deaths in any meaningful way.
It is long overdue for politicians to take race horse welfare out of the hands of the BHA.
They should establish an independent welfare regulator with statutory powers to make changes to racing and stop horses dying for the sake of "sport".
It is the least these gentle animals deserve.
Fiona Pereira.
Campaign Manager,
Animal Aid.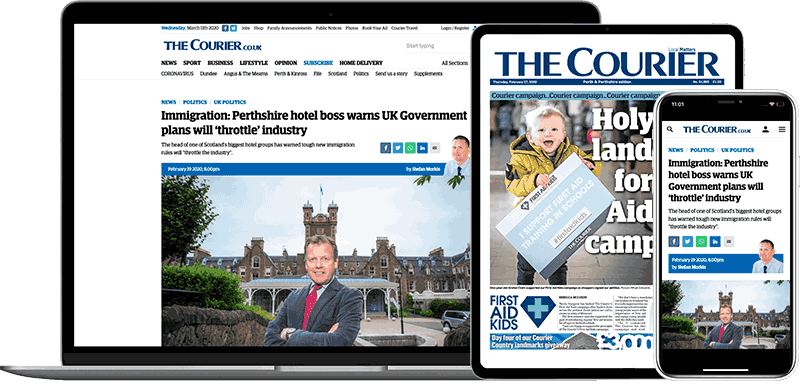 Help support quality local journalism … become a digital subscriber to The Courier
For as little as £5.99 a month you can access all of our content, including Premium articles.
Subscribe