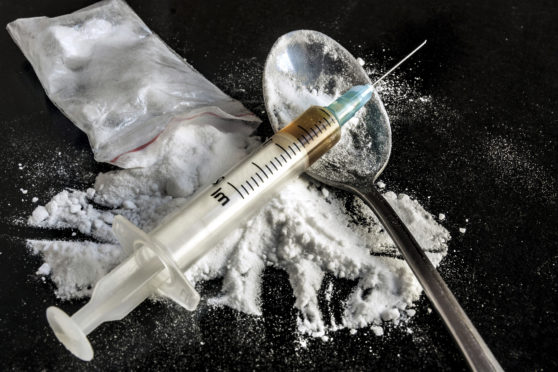 Madam, – Both sides of the debate on legalisation of drugs are leaving out one important fact – the present generation of drug addicts is a lost cause.
Even the government tacitly admits this by advocating the setting up of safe places for addicts to get their fix, thus admitting they are incurable.
The only measure of success would be if an addict did not touch drugs from the day they give up til the day they die. There aren't too many of them about.
Blaming the authorities for not providing enough support for addicts who fatally overdose is unfair.
If these addicts were not using drugs in the first place they would be alive today.
The government should be concentrating on saving subsequent generations from the scourge of addiction by a massive programme of education and hitting suppliers with life sentences, thus removing the problem which is not lack of supportive facilities but drugs themselves if only our politicians were honest enough to admit it.
Portugal's claim that legalisation has resulted in a massive drop in drug deaths should be viewed with caution as this has not been the experience of other countries.
Singapore has an outstandingly successful record of combating addiction by simply imposing penalties of life imprisonment and even hanging for mere possession.
Food for thought?
George Dobbie.
51 Airlie Street,
Alyth, Blairgowrie.
Drugs crisis is a moral failure
Madam, – One thing is notably absent from all the pious commentary on the news that Scotland has pro-rata the highest rate of drug deaths of any country in Europe.
Many are willing to blame Scotland's SNP Government of 12 years, or the Tories in Westminster owing to 'austerity', or indeed a combination of the two.
Very few are willing to view drug abuse as a moral problem.
This is all the more remarkable for the same politicians and pundits moralise endlessly about equality and minorities.
In short, they feel entitled to micro-manage the private and social lives of the rest of us.
And yet they do not feel able to moralise about buying illegal mind-altering drugs of wildly varying strength, efficacy and impurity from violent criminals, acquiring a drug habit and maintaining it as a parasite on the rest of the community.
At the heart of Scotland's drug problem is the moral failure of our equality obsessed political and media class.
Otto Inglis.
6 Inveralmond Grove,
Edinburgh.
Turbines are far from green
Madam, – Iain MacDonald's well-meant plea to allow cables to be laid on Carnoustie golf links for transmission of electricity from wind turbines takes no account of their gross inefficiency and the damage from these "renewables" (Work together to get renewables cable laid, Courier, July 16) .
Despite their usually vastly overstated usable power output, their wind-dependent intermittency, zero net savings of CO2 release, negligible Scottish job creation and very high costs, and the fact they are imported mainly from the Far East, makes for near-complete disappointment.
The advice of Professor Sir David MacKay, the late government scientific expert, was ignored not to install them pending greatly improved battery storage.
Those in charge should have heeded Sir David's advice, so saving us a mint of wasted money and avoiding the environmental pollution and damage to wildlife, especially avian predators and bats, worldwide.
Sorry to refute Iain MacDonald's views but, in reality, wind turbines, on and offshore, represent mainly environmental damage and a waste of resources.
As seen in many countries, their subsidies should now be ended.
Dr Charles Wardrop.
111, Viewlands Rd West,
Perth.
Plans for whale attraction in Fife
Madam, – I was surprised to see Kelpies' sculptor Andy Scott campaign for Dundee Council to commission him to create a large-scale whale sculpture on the Dundee waterfront (Tourism expert slams rejection of Kelpie artist, Courier, July 9).
First, Andy Scott seems not to realise that Scottish councils are broke.
When they cannot fund schools and social care properly, let alone roads and bin collections, they are hardly going to be able to justify millions for an iconic art project, especially if, as in Dundee, they have just acquired a very expensive iconic tourist draw in the new V&A.
Second, whales do not just enjoy a connection with Dundee, and they are returning in increasing numbers to the Firth of Forth.
This is why Fife councillor Graham Ritchie publicly launched the Levenmouth Whale Project in February of this year.
It proposes a 1,000ft pier crowned by a 100ft breaching whale sculpture in the Forth at Leven and it would give Fife an iconic tourist attraction such as those in Falkirk and Dundee.
Amid huge public and political support for the project, a steering group is currently finalising a legal structure as the prerequisite for commissioning a feasibility study and business case.
From the outset we have been clear that we will not be expecting or asking for council funding.
I contacted Andy Scott in February to invite him, or one of his representatives, to come to our first public meeting on the Levenmouth Whale Project and tell the community about the Kelpies experience.
He was unable to attend and has not been in touch since. Our invitation remains open.
Councillor Linda Holt.
East Neuk and Landward
Dreel House,
Pittenweem.
Whales should not be captive
Madam, – Hats off to Virgin Holidays, which has made a big splash by scrapping all tours that go anywhere near captive whales and dolphins.
It has left TUI in the dust.
In these parks, orcas – who belong in the ocean, where they swim up to 140 miles a day – are forced to spend their entire lives in cramped tanks, swimming in their own waste, deeply distressed, and robbed of a real life.
Dolphins are forced to perform painful circus-style tricks for food until they die in captivity, far short of their natural life expectancy.
No travel provider should profit from promoting these watery prisons, and PETA urges TUI – which is still giving a financial lifeline to SeaWorld's parks – to take note.
Elisa Allen.
Director,
PETA Foundation.
Don't talk down UK economy
Madam, – Alex Orr seems to live in thrall of Mark Carney's doom laden predictions (UK heading for new recession, Courier, July 16) .
If he would cast his mind back to when Brexit was first mooted Mr Carney made all kinds of dire predictions as to the end of the UK and civilisation as we know it.
None of these predictions was any where near accurate, but they keep getting repeated and the gullible believe them.
No one knows what Brexit will bring, but lets not talk down our country.
Bob Duncan.
110 Caesar Avenue,
Carnoustie.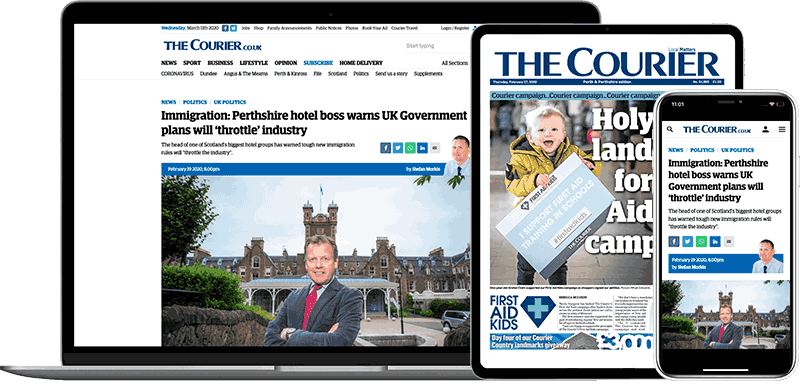 Help support quality local journalism … become a digital subscriber to The Courier
For as little as £5.99 a month you can access all of our content, including Premium articles.
Subscribe