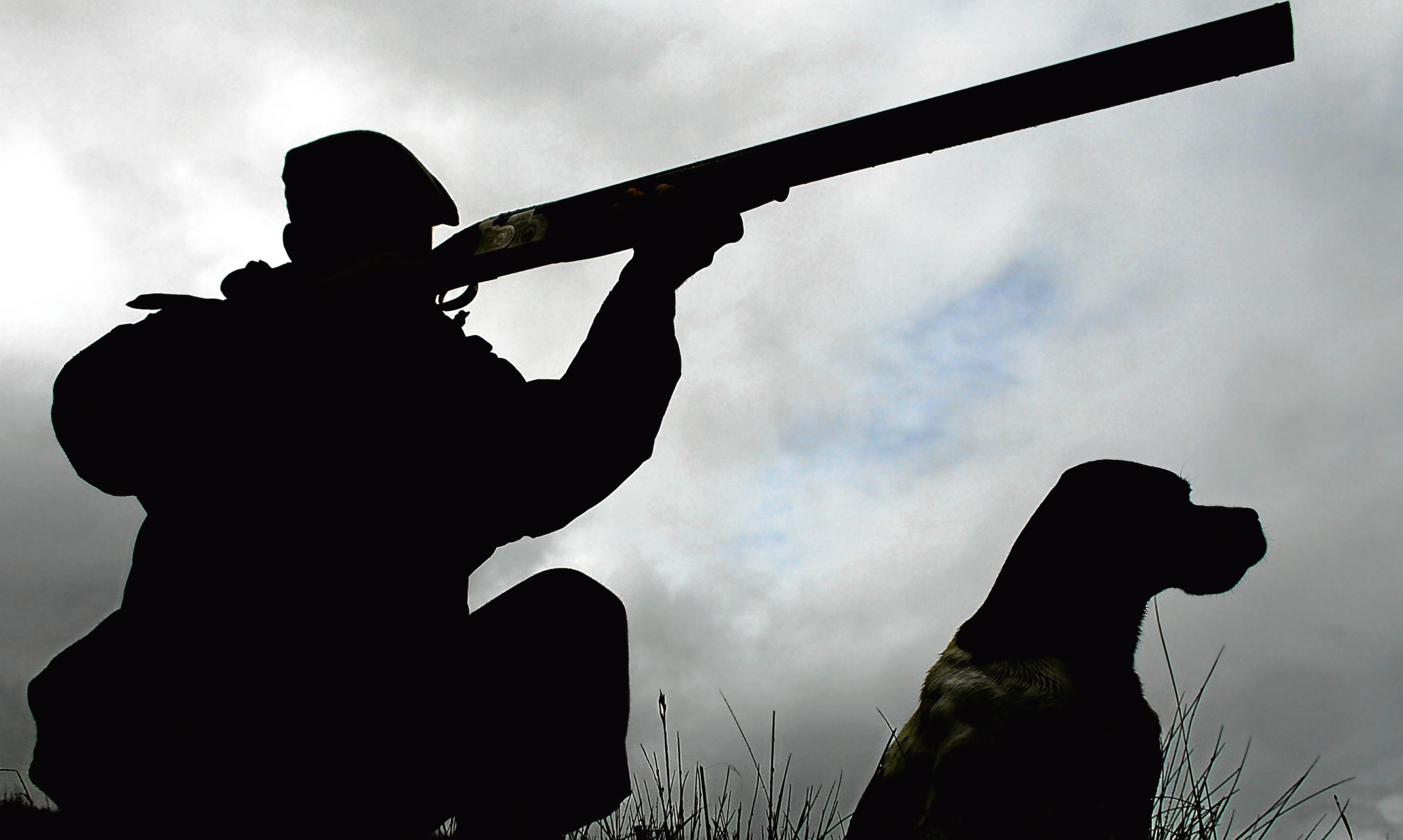 Madam, – Everyone is entitled to express an honest opinion.
However, the use of emotive language, inaccuracies and out-of-context statements only serves to undermine any argument suggesting that an issue is flawed.
I fear that Jennifer White's letter ("Ban the 'Inglorious Twelfth' shooting spree", The Courier, August 12) attacking the Glorious Twelfth fell into this category.
There were several disingenuous statements and it is difficult to know where to start.
Although several hundred thousands of grouse are shot in the whole of the UK each year, the control of these numbers is restricted to maintain a sustainable population.
The trapping of "hawks, falcons and owls" is rightly illegal and heavily condemned by the shooting community.
Any burning of heather is rigorously controlled by the Scottish Government's regulations and code of practice.
Moreover, it preserves the heather landscape that Donna Hampton wishes to enjoy ("So- called sport has no place", Letters, August 12).
However, Donna is mistaken in saying that "it is impossible to miss" grouse.
I am told that they are extremely difficult to hit.
It has been shown that where grouse moors have been unmanaged and left to languish they become bio-diversity wildernesses with loss of heather, ground-nesting birds, other songbirds and wildlife.
I gather that shooting also brings in considerable foreign revenue to Scotland and the rural community.
Perhaps Jennifer White, with her ethical concern for animals, should take up the cause of the hundred million chickens that are killed every month in the UK for our food chain.
Alistair Montgomery.
8 Beechwood Terrace,
Dundee.
War hero must be honoured
Madam, – I was very disheartened to read the article in Friday's Courier regarding Lt Hugh McKenzie VC ("Mystery over First World War hero's missing plaque," The Courier, August 9).
It would appear a plaque, the only remembrance to this very brave local lad, has gone missing.
It has had pride of place since its unveiling in the original Rosebank Primary School on December 22 1920 – the school he attended as a boy.
It seems the plaque went missing during the relocation of the school to the new campus on Ann Street.
I have spent many years researching Hugh and the 2,100-plus men from Dundee who served in the Canadian Army in the Great War, with 346 of these lads paying the ultimate sacrifice.
Hugh never did have any official public remembrance in Dundee following his death, other than this plaque which was not on public display other than accessing the school to view it.
If it is now lost for good it would be a great shame for Dundee and the school.
The Lord Provost is quoted as saying "From discussions so far, we don't know whether it has been moved somewhere for storage or whether it has been lost," and adding "In the event that it cannot be located, we must replace it."
He promised to "give my commitment to making sure he continues to be honoured for giving his life to this country".
Perhaps if Provost Borthwick,the city and the council wish to continue to honour Hugh, they should consider replacing the missing school plaque and also providing a fitting tribute to Hugh's bravery in a more public place, such as the City Square or Slessor Gardens, where all can see it.
Gary Thomson.
38 Crail Place,
Broughty Ferry.
Rising unease at Partition legacy
Madam, – With reference to Alex Orr's letter ("Power grab may prove deadly", The Courier, August 10).
The on-going border dispute in Kashmir, between India and Pakistan, is a legacy of Partition in 1947, and one which may yet prove deadly for all of us.
The British Government at that time, and presently, have to accept a significant portion of blame for the tragic series of events which began 72 years ago and continues to endanger world peace.
Whereas India has, by the adoption and adaption of the more positive aspects of the Raj, forged ahead economically, Pakistan, unfortunately, appears to be harbouring certain unacceptable branches of extremism.
This deadly trend is a threat to India and the rest of the free world.
The writer was a schoolboy in India at the time of Partition and served as a jute-wallah, in later years, in both India and Pakistan.
Kenneth Miln.
6 Swallow Apts,
Union St,
Monifieth.
Montrose beach toilets fiasco
Madam, –You have to laugh at the latest fiasco that Angus Council and the Montrose councillors have created – the toilets at the seafront splash facility at Montrose.
The toilets were originally at the Beach Pavilion, owned by the people of Montrose.
They were not the best and most modern, but they were acceptable.
Then councillors decide to sell the Beach Pavilion, effectively closing the toilets. Now there were no toilets at the beach.
Panic by the local councillors ensues as a public outcry about lack of toilets erupts.
Council approaches a local business man with a café at the beach front and begs him to make his toilets, and thereby effectively his business, a public toilet. Obviously he refuses.
So council sites two portable toilets at the beach; most of the public find these unacceptable and begin to complain.
Councillors try to lay blame on the poor cafe owner who ' would not cooperate'.
Now they are looking for £300,000 to upgrade the seafront including, I presume, new toilets.
I understand the new owner of the Beach Pavilion would like to create a classy restaurant in the building.
Perhaps the council can make a planning condition that the development must include a toilet facility available to the general public. After all, that is what the building was originally intended to be, and I understand it was sold for a knock-down price.
They could even have made this a condition of sale.
Another option would be to buy the existing beach café at another huge cost to the public and convert it to toilets.
When will the council learn to think of all the consequences before they act?
Bill Crowe.
1 Castle Street,
Montrose.
Blinding us with no science
Madam, – In an increasingly technological world, it's essential we have leaders with scientific understanding to develop policies to secure our future, it's worth noting in 2017 only 9% of candidates standing for election had a degree in a Stem subject.
The present cabinet is the usual collection of arts graduates with non-vocational degrees yet it's 70 years since C P Snow argued the gulf between science and the humanities was a hindrance to solving the world's problems.
People predicting the end of the world now lead political parties. Doomsday cultists have gone mainstream and our political class preaches fake climate science and predicts a fashionable green apocalypse.
Dr John Cameron.
10 Howard Place,
St Andrews.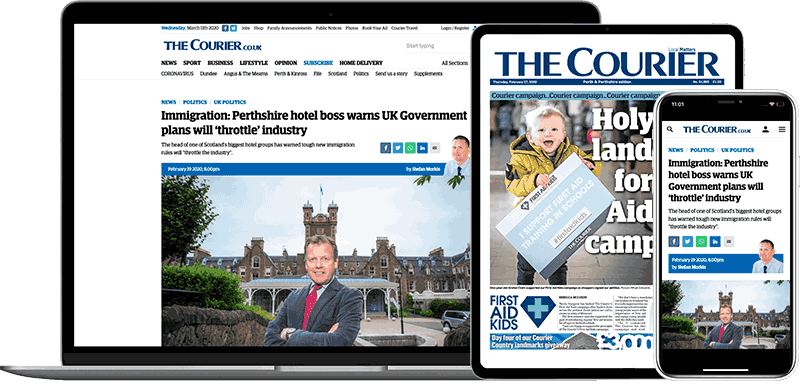 Help support quality local journalism … become a digital subscriber to The Courier
For as little as £5.99 a month you can access all of our content, including Premium articles.
Subscribe