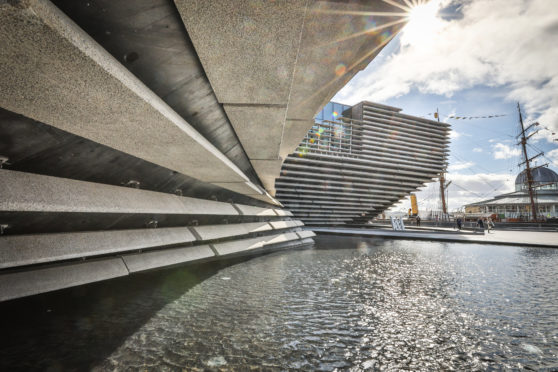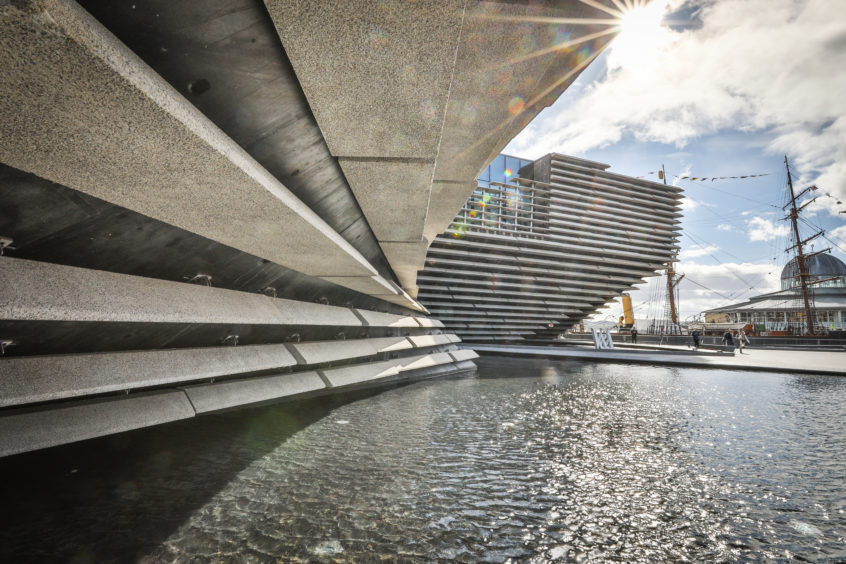 Madam, – It's a city of contrasts, my city.
A bustling V&A is a jewel in the heart of Dundee and dazzles all who walk by.
This picture, almost perfection, is not however a true reflection of this historical city, famous in the past for so many wonderful achievements and industries.
Move a little further from this beautiful waterfront and this vibrant, colourful, picture of bustling prosperity slowly fades away, and if you listen and look carefully, you will hear the heart of the city cry out. It's clear to see the hopelessness, the fear, the longing in the eyes of many who live here.
Drugs, alcohol, depression and illness are clear to see.
Despair and loneliness fill the hearts of many weary souls. They call out silently to anyone with time to care, to talk. For them the future is gone, all hope is gone.
Those who stop and listen will hear a sad story told many times over.
There is a desperation that fills the air. But surely there must always be hope, maybe there is and maybe it will come. This is my prayer, a prayer for a city, which must never stop hoping.
But who will listen, who has time to care?
The clock ticks relentlessly, almost cruelly, a reminder that Dundee has no time to waste.
For many time is a luxury they haven't got, their days will be few.
One precious life after another silently says goodbye.
Have we even noticed?
Does it no longer matter?
But there are those whose hearts beat hard for Dundee, for the oppressed, for those whose burden is unbearable; their hands always ready for action.
The need is so great, so vast, an army is required.
Dundee, where is your heart, where is its beat, you who sit majestic and proud with the River Tay as your golden cloak.
You who shout loud your achievements across the globe. Where are you?
The city is crying.
Tears are running down its streets, pools of despair, visible only to those who look down, those with eyes to see.
Caroline Stewart.
16 Adam Drive,
Dundee.
Back to the future in schools
Madam, – The letter from George K McMillan (Key role for schools in tackling drugs crisis, Courier, August 20) has an awful lot of truth in it.
He is correct in saying that people living in Britain today have no idea what real poverty is.
I too remember living in what was slum clearance housing, one cold tap for water and an outside toilet for several families to use.
But we were taught to respect our teachers because we were being given a first class education and it gave us a good start in life.
This was at a time when the Scottish education system was very much admired.
At that time there was none of "one size fits all".
When the time came for us to go on to secondary education the pupils who were considered to be "slow" went to another school to finish theirs, thus there was no interruptions in the classrooms because some people did not understand what they were being taught.
I think it is a great pity that we don't return to that system.
Also in those days there were no classroom assistants, so why are they needed now?
Mrs June Reid.
12 Findhorn Street,
Fintry,
Dundee.
Tears for the taxpayer
Madam, – If an entrepreneur like Jim McColl cannot make a success of Ferguson Marine Engineering, what makes Nicola Sturgeon and Derek Mackay think they can?
They know nothing of business or heavy engineering.
Also, the Scottish Government has a track record of failure in business.
For example, in seven years of public ownership Prestwick Airport has accumulated tens of millions of pounds of losses.
The corresponding debts to the Scottish Government will eventually have to be written off.
This nationalisation can only end in more tears for the taxpayer.
Otto Inglis.
6 Inveralmond Grove,
Edinburgh.
Drop the Named Person scheme
Madam, – Yet another dollop of taxpayer money which could have gone to deserving services has been frittered away in the form of the SNP's ill advised and controversial Named Persons scheme.
A panel set up to salvage the scheme is unable to come up with a way to make it legal or indeed workable.
Surely now this money drain must be put to pasture and consigned to the scrapheap. Just consider for example that a teacher was assigned as a Named Person but had children of his or her own.
They, in turn, would require to be under the auspices of another Named Person, who might also have children – and on and on.
It was promised by Mr Swinney that a methodology which would "develop a workable, comprehensive and user friendly code of practice," would be established.
This in turn has been deemed less than possible by the panel.
Surely now all attention should be fully focused upon addressing the pressing demands of the everyday running of the country, in the interests of the people of Scotland.
David L Thomson.
24 Laurence Park,
Kinglassie.
Pension age rise linked to Brown
Madam, – Back in 2014, during the absurdly negative campaign of lies and scaremongering, Gordon Brown made a speech on pensions.
He gave one of his typical set-pieces and extolled the virtues of "pooling and sharing" resources.
He also questioned the "affordability" of the state pension under independence.
Now banker-friendly Boris Johnson is planning to raise the state pension to 75.
This just shows how worthless Brown's promise was.
It was Brown whose stealth tax on pensions in 1997 is estimated to have cost private pensions some £100 billion and set the scene for the debasement of pensions.
Brown and Blair emulated and celebrated the financialisation of the UK economy under Thatcher.
Brown's "light touch" regulation led the banks to collapse.
The process of financialisation of the economy started under Thatcher.
State assets were given away. This created massive windfalls for speculators and large financial institutions.
Meanwhile the council house privatisation led to a huge giveaway to investment bankers in the way of fees.
This house of cards collapsed under the 2008 crash.
It was Gordon Brown who led the global charge to bail out the banks.
This led to a decade of austerity under the Tories which the Office for Budget Responsibility says will last for 50 years.
The rise in the state pension age to 75 is only the latest stage of that crash.
Alan Hinnrichs.
2 Gillespie Terrace,
Dundee.
Balancing the books at 80
Madam, – I have just received a letter of confirmation from the pensions department that because I am now 80 my old age pension will be increased by 25 pence per week.
I will not, however, go out and celebrate because I will now have to pay my TV licence fee in full, thanks to the right-wing Tory government in London.
Alister Rankin.
93 Whyterose Terrace,
Methil,
Leven.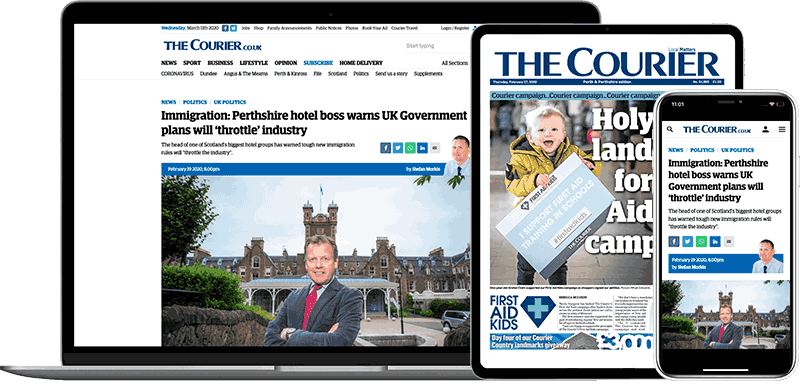 Help support quality local journalism … become a digital subscriber to The Courier
For as little as £5.99 a month you can access all of our content, including Premium articles.
Subscribe