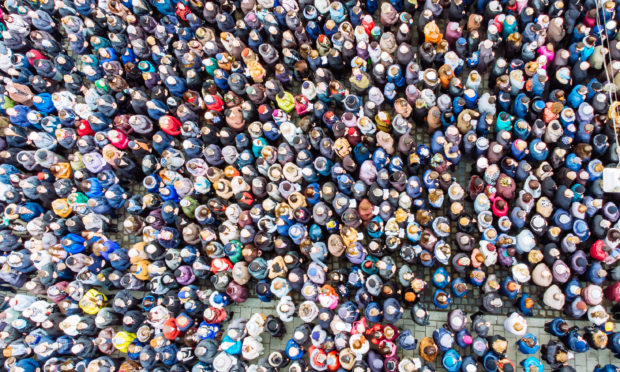 Madam, – The recent statement by the United Nations that beef consumption should be reduced to prevent excess greenhouse gases, in particular methane, from entering the atmosphere is on the whole correct.
However, this should have been quantified and not taken literally at face value.
In countries such as the USA where there is an overconsumption per capita of beef, much of this is reared in what is known as cattle lots.
In this system of beef production large numbers of cattle are penned up and fed grain such as wheat and maize.
This in effect adds another level in what is known as the biotic pyramid between primary production and the finished product.
To simplify this it means that for every tonne of beef produced 10 tonnes of grain have to be supplied.
In the case of Brazil vast areas of rainforest have been cleared to produce grazing.
This in turn reduces the ability of the rainforest to act as an absorbent for excess CO2, so beef from this source is also highly detrimental to the health of our planet.
Here in Britain, in particular Scotland, the system of rearing beef is very different.
In the Highlands, beef is produced on grazing land which is neither suitable for grain production nor viable as forestry.
Therefore, as a food source it is best used for grazing cattle.
Not only does this produce a high grade and sustainable product, it is causing little damage to the wellbeing of our native breeds of cattle.
Beef fed in this manner is undoubtedly the best way in which we can use our natural resource and no one should feel guilty about eating beef labelled as produced in the UK on grass.
No one can argue that an overall reduction in the number of cattle being produced worldwide would benefit the biosphere, however the real problem is without doubt the number of human beings now living on this planet.
It would have been better if the UN had issued a statement that having fewer children would be beneficial rather than telling us to reduce our beef eating habit.
Professor Eric McVicar.
Strontian,
Argyll.
Strict rules on camping in wild
Madam, – While I am not criticising the core message of the headline (Call for action as wild campers cause havoc, Courier, August 20) I need to point out the use of the term "wild" in relation to this sort of camping and anti-social activity is incorrect.
The Land Reform Act and accompanying Scottish Outdoor Access Code define this as lightweight camping, done in small numbers and only two or three nights in the same place.
This is intended to mean backpacking, generally in remote locations. This also has to be carried out responsibly, and if not is outwith the rights of access and subject to trespass legislation.
Other damage carried out is already a range of criminal offences, through littering, anti-social behaviour and potentially criminal damage and arson.
While it is quite possible and often permissible to car-based camp in a responsible manner close to a road or lochside, the usual inconsiderate minority are risking damaging the freedoms of the Land Reform Act.
By identifying this behaviour as "wild camping" you are lending credence and justification to those who are abusing what we are allowed to do.
Nick Cole.
Convener,
Perth and Kinross Outdoor Access Forum.
Hitting the buffers in Leven
Madam, – I read with interest that businesses in Levenmouth are "cock-a-hoop" with the news the railway is returning to Leven.
I feel the euphoria may be short lived however.
Leven has no "hook" to draw the marauding hordes into its bosom.
Don't get me wrong, if you like trawling through tat in charity shops or are in the market for a haircut or perchance a tattoo, there is no finer place to make for.
If on the other hand you are looking for chic clothing outlets or artisan traders offering all sorts of wonderous objects that you will find irresistible, then you will most likely be disappointed. Yes, there is the beach and when the sun shines it can be a draw to some folks.
But the whole of the Fife coast is a beach.
I spoke to an acquaintance last week in Cardenden, which has a station on the Fife Circle, and asked him about the comings and goings at that station.
He told me it was busy in the morning taking people to work and the teatime rush is them coming home again.
Sometimes people use the train to go into Edinburgh for a night out. The station is taking people out of the town rather than bringing them in, which is exactly what will happen in Leven.
My own family have indicated how much easier it will be to go into Edinburgh or further afield.
Unless you make Leven more attractive for people to want to come and spend time,then getting the trains back will be the easy bit of the task.
Ricky Jurecki.
Coldstream Crescent,
Leven.
Dying to retire to the golf course
Madam, – Iain Duncan Smith's Centre for Social Justice think tank claims that increasing the pension age to 75 is the responsible thing to do.
But the fact is by then 40% of men are dead and the average man has only four years left to enjoy his retirement.
I was six months over 65 when I retired and for the next decade played the near daily golf I had longed to do since I joined the workforce.
But in the years after 75 my mobility and length off the tee plummeted and I now need a buggy to play.
In the early 1960s I won a US sports scholarship and I agree with the scribe who wrote "Californian college life in the years before Vietnam was as close to heaven on earth as we have come."
But golf in the first decade of retirement at 65 runs close!
Dr John Cameron.
10 Howard Place,
St Andrews.
Going down the plughole
Madam, – I am somewhat bemused to read the report "Ferry councillor fears drains can't cope in wake of downpours", (Courier, August 20).
Councillor Craig Duncan has expressed concerns that future housing will overload the system leading to further problems.
While he correctly raises this as a possible problem, he overlooks the main reason for the situation. Dundee City Council has cut back on street maintenance such that they are hardly ever swept and the resulting debris is washed into the gullies which become blocked.
Councillor Duncan need only walk round his own ward to see gullies full to their gratings, with water simply flowing over the top leading to the flooding he bemoans.
I note from the article that only two officers in Dundee are trained to operate a gulley machine and "two more people are being trained" – that should solve the problem!
I have personally removed the grating from the gulley at the bottom of Abercrombie Street, and with the help of my seven-year-old grandson have cleaned the debris.
The gulley now works perfectly well, even in times of heavy rainfall.
Council cutbacks will be cited as a contributory factor to all this.
It would seem we are all going down the tubes.
Ron Oliver.
4 Lethnot Street,
Broughty Ferry.