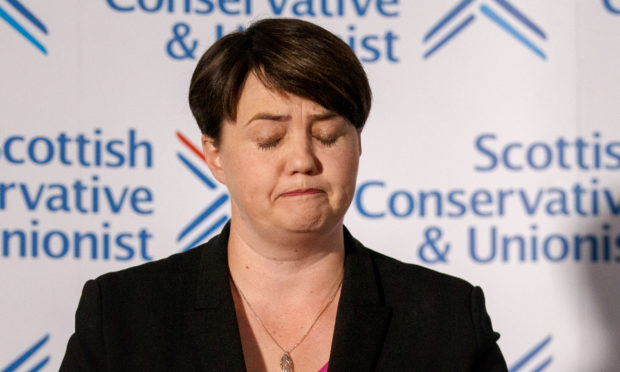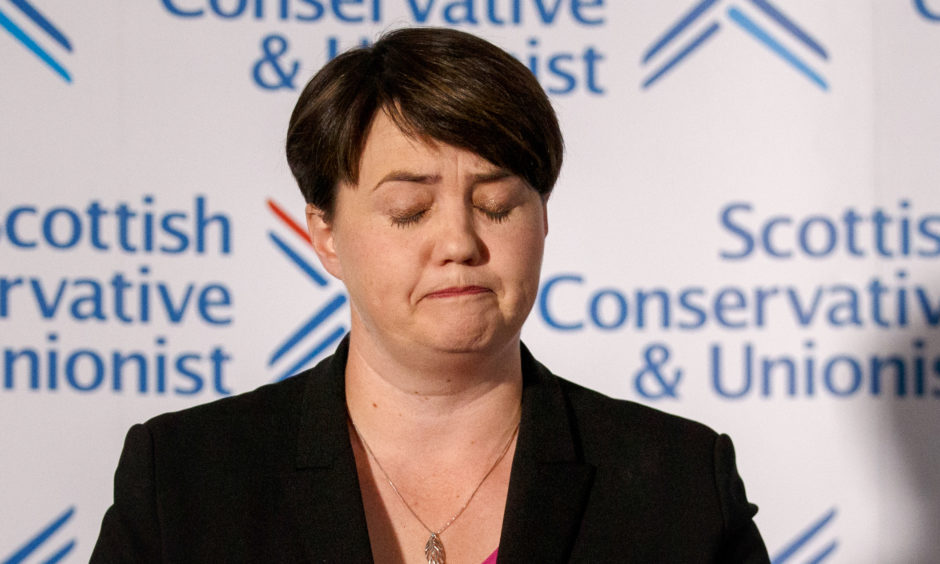 Madam, – What on earth is going on in the Tory Party in Scotland?
In June 2017 Ruth Davidson hailed the election of 13 Scottish Tory MPs with the statement, "Scottish Tory MPs will act as a bloc to stand up for Scotland's interests". What a joke!
Scottish Tory MPs have shown scant regard for Scotland's interests throughout the tortuous Brexit negotiations.
In spite of Davidson's "anyone but Boris" stance in the last leadership elections, the Scottish Tory MP joined Johnson in a private meeting on July 17 where they made a pledge of loyalty to him in exchange for a promise to "take their advice" on decisions affecting Scotland and the Union.
This was an obvious and calculated snub to Ruth Davidson's leadership of the Tory Party in Scotland. Little wonder she resigned using the old cliché of spending more time with her family.
The Scottish Tories remained supine as Johnson prorogued Parliament to force through Brexit at all costs, acting on the advice of his controversial "guru", Dominic Cumming, who seems to be calling the shots and pulling the strings.
In a historic night Johnson's bullying tactics were defeated by the combined votes of the opposition parties and 21 Tory MPs, who correctly pointed out that the Tory Party as defined by Johnson was not the party they had joined and in some cases had served for decades.
They were immediately expelled.
It is acknowledged that a no-deal Brexit will hit Scotland harder than any other part of the British Isles except perhaps Cornwall.
Yet not one of the Scottish Tories was prepared to put Scottish interests before the interests of Boris Johnson, not even a former Scottish secretary brutally snubbed by Johnson and a local MP who did not vote in the European referendum because she could not make up her mind.
All 13 represent largely rural areas where farming, an industry particularly vulnerable to a no-deal Brexit, plays a significant role.
Just over a year ago you published a letter of mine on the risk of Brexit to Scottish farmers where I pointed out two indisputable facts: firstly that the whole Brexit fiasco was brought about because David Cameron could not control warring factions in the Tory Party and secondly that farmers historically vote Tory irrespective of merit.
I implored them to prove me wrong on the second point at the next general election.
Such an election is imminent. As someone who has campaigned for decades for Scotland's interests I implore you once again, do not allow the Tories to destroy Scotland.
Ken Guild.
Brown Street,
Broughty Ferry.
Will Scotland be self-sufficient?
Madam, – Could someone please enlighten me as to what is the difference between leaving the European Union without a deal and a similar scenario should Scotland become independent.
Should the latter happen then, as well as leaving the UK, Scotland would also leave the EU without a deal.
Perhaps First Minister Nicola Sturgeon could enlighten us how she plans to carry on trading and with whom.
And will we be subject to tariffs which, of course, will only increase the cost of all goods imported. Or does she think we will be able to be self-sufficient?
Over to you first minister.
John M Page.
8 Panter Crescent,
Montrose.
Dracula at the blood bank
Madam, – Nicola Sturgeon is calling for the power to hold referendums to be devolved; we all know why, and it is naked opportunism.
Giving the SNP power over referendums would be like putting Dracula in charge of the blood bank!
Imagine if London wanted to take education back to Westminster, the SNP would scream blue murder.
Yet somehow it is OK for them to demand more powers.
When London wanted a UK say over issues like fishing after withdrawal from the EU, the SNP accused them of a "power grab".
Incidentally, if the SNP is so keen on devolution, why don't they give more power to local government, instead of taking it away?
William Ballantine.
47 The Quarryknowes,
Dean Road, Bo'ness.
Prosecute any fire breaches
Madam, – The Woodmill High fire is the fifth major school fire in West Fife in 25 years, so Archibald Lawrie is right to ask about sprinklers and whether Health and Safety regulations have been breached (Fire safety in schools, Courier, September 5).
If so, prosecutions must follow.
Fire crews were endangered and the neighbourhood's air was seriously polluted.
Gross inconvenience was and is being caused to many, and as usual the taxpayer will have to foot the bill.
George Morton.
29 Hudson Road,
Rosyth.
Cutting drugs off at their source
Madam, – After six months Public Health Minister Joe FitzPatrick has finally put together a Drugs Death Task Force to combat Scotland's spiralling death rate from drug addiction.
Cutting through all the dynamic verbiage, it appears that, once again, the main proposals are for feeding addicts drug substitutes and consideration of legalisation.
It took six months to come up with this?
Mr FitzPatrick is to host another summit in Glasgow which will also consider how to address the problem.
Good luck with that.
Nowhere is there any mention of the source of the problem – the availability of drugs.
As has been pointed out before, government has the power and the resources to prevent drugs from entering the country and remove the suppliers.
All that is required is the political will.
But I'm not holding my breath.
George Dobbie.
51 Airlie Street,
Alyth.
Saving lives every day
Madam, – During this, National Air Ambulance Week, may I draw attention to the amazing work of the country's only charity-funded air ambulance service – Scotland's Charity Air Ambulance (SCAA).
Since 2013, this life-saving service has been flying help and hope to communities all across Scotland in response to serious illness and injury.
From our base at Perth Airport we have responded to more than 2,200 time-critical emergencies – and the need goes on.
The recently-established Scottish Trauma Network has seen four key major trauma centres created at hospitals in Glasgow, Edinburgh, Aberdeen and Dundee.
The aim is to transfer all serious patients to one of these centres following pre-hospital emergency care within 45 minutes.
The value of a helicopter air ambulance is therefore obvious.
The charity is now poised to launch a second air ambulance helicopter in Aberdeen in March.
Working alongside the Scottish Ambulance Service's air fleet, SCAA relies entirely on public donations to keep this vital resource flying.
Please consider supporting SCAA in its life-saving work during a week when the country focuses on the crucial work of air ambulances everywhere.
David Craig.
Chief Executive,
Scotland's Charity Air Ambulance (SCAA),
Perth Airport.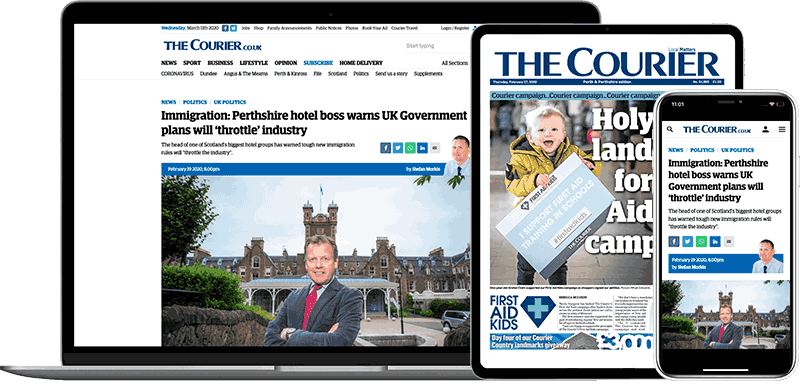 Help support quality local journalism … become a digital subscriber to The Courier
For as little as £5.99 a month you can access all of our content, including Premium articles.
Subscribe