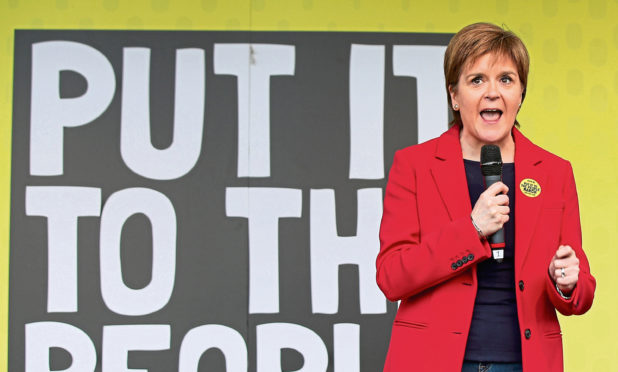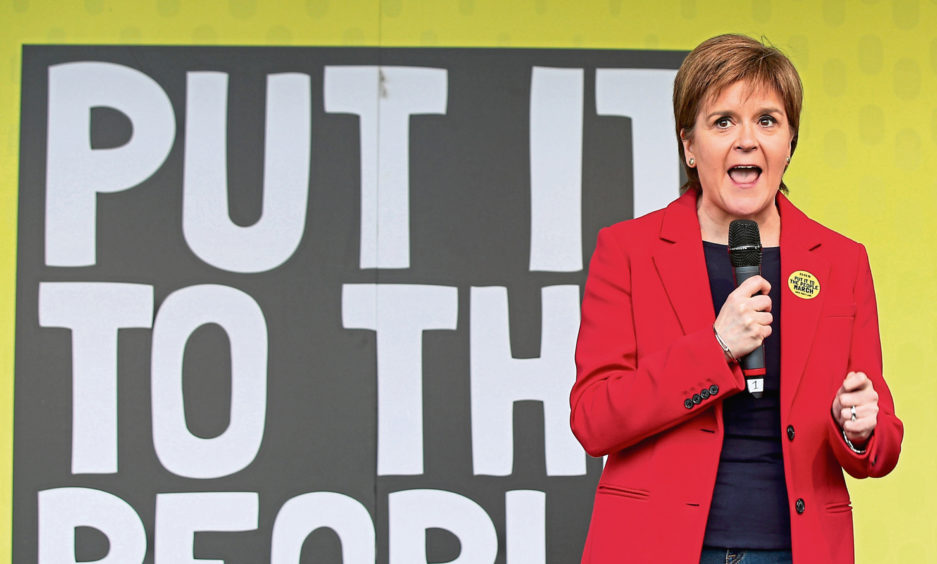 Madam, – How appalling is the attitude of the SNP Government to all those Scots with mental health problems?
Faced by a huge list of vacancies, the prospect of mass retirement and an evident reluctance of qualified students to opt for psychology and psychiatry, what is First Minister Nicola Sturgeon's answer?
Well it is not to find out why students are reluctant and how to make working conditions and practices attractive to them – that would be the right answer.
No. Given the SNP's tunnel vision, all she can propose instead is to import mental health professionals from abroad.
When it comes to psychology and psychiatry words are especially important.
Being treated by people unfamiliar with idiomatic nuance, the way people in distress express themselves, is particularly dangerous.
Not only that but this sticking-plaster approach is likely to be short-lived.
It will not take foreigners long to work out why Scots are unwilling to take up these posts – and many, especially the best, will melt away home quite quickly.
This is no way to address mental health – and more generally no way to address any of the other problems our government should be grappling with.
Adrian Grant.
Alturlie,
Freuchie,
Fife.
Taking note of climate report
Madam, – Dr John Cameron's drawing attention to the recent European Climate Declaration (ECD) is important and timely (Thunberg's view is not universal, Courier, October 9), since it tells the unvarnished truth about climate change.
The ECD dispels risks of imminent catastrophe.
Previous analyses of misleading data have encouraged the belief that without world decarbonisation, at huge costs, we and the planet face a fiery future.
The ECD disputes these faulty predictions.
The earth's climate has always changed, but the role of greenhouse gases is speculative.
The sun's variable effects, along with multiple imponderable influences, show science does not yet fully understand the climate.
Therefore one concludes that, since there is no "climate emergency", the UK's industrial and financial ruination by decarbonising, costing £trillions, is entirely unnecessary.
That is underscored by our trivial proportionate greenhouse gas output, with CO2 at 0.3 of 1% of the global total.
Scotland's CO2 release, at one tenth of that, really is negligible.
Will those in charge please note the ECD report then act accordingly?
Dr Charles Wardrop.
111 Viewlands Rd West,
Perth.
Better sites for GSK solar farm
Madam, – I read your article (GSK submits plans for large solar power farm, Courier, October 9) with interest.
I have to agree with Brechin and Edzell independent councillorBob Myles who is concerned at the loss of quality arable land when there is another large site closer to Montrose which has been unused for 12 years other than a sewage plant.
The Montrose airfield was sold a number of years ago to Oiltube who have sold it on as a commercial site and now has outline for various industrial units. None have been built to date.
The site is around 40 plus hectares and has no private housing close by.
The airfield has access to the GSK site for power cables without encroaching on the town or countryside.
I have to ask if the council have had this discussion with GSK and the owners of the airfield.
This overall is a much better option than a blot on the countryside five miles from Cobden Street which will result in fives miles of cables or overhead lines.
George Sangster.
Woodlands,
Logie, Craigo.
Political change must come
Madam, – It seems the judges, politicians and most of the media have forgotten about the fact we had a referendum and the people won.
They voted to leave Europe in a referendum that our politicians agreed to abide by.
They have used the law for years to brow beat us into complying with their middle class values.
The Labour Party, or any other for that matter, is mostly devoid of the working class.
We need change. Come the next election the gunfight between the parties looks like a spaghetti western.
The Brexit Party will be aiming at the working people and the dissatisfied Tories.
The Conservatives will be looking for Liberal defectors and middle class socialists.
The Labour Party will be looking to con working people that they are a socialist party and the middle class that they are there for them.
The Liberals are hoping for a hung parliament, while the SNP will be expecting to get the tartan Tories.
We could see the Brexit Party and the Conservatives counting each other out and Labour winning by default with the Liberals jumping into bed with them along with the SNP.
The whole system stinks and is why we need a political head of state elected by the people.
John G Phimister.
63 St Clair Street,
Kirkcaldy.
No more half-baked ideas
Madam, – I am beginning to think that politicians in Scotland have lost the plot.
Decisions such as the introduction of workplace parking charges , making the smacking of children with no suggestion of age limit illegal, increasing the number of members of our Scottish Parliament are, in my opinion, all counter productive to a fair and reasonable way of life.
At Westminster a member represents around 100,000 constituents.
At Holyrood 258 members would represent around 25,000 constituents.
Policing the anti-smacking law will be difficult, if not impossible, and may lead to expensive court cases.
Charging for workplace parking is wrong on so many levels it should be repealed now.
On top of Brexit chaos we do not need half baked ideas.
A A Bullions.
6 Glencairn Crescent,
Leven.
Take the moral high ground
Madam, – I refer to World Rugby's attempts to manage the news of Scotland's weather related exit from the World Cup by muting dissent through delay to the last possible minute when it's too late to argue for another solution.
If this turns out to be the case, should Scotland not at least seek to gain the moral high ground by withdrawing before any cancellation announcement.
This would not only register their contempt but embarrass the hosts and, more pointedly, screw up the television schedules by allowing Japan to gain sufficient points to qualify above Ireland and hence lose the TV money spinner of Japan v New Zealand.
World Rugby would have a hard time trying to justify any sanction against such a magnanimous gesture towards the host nation!
Their desperation to have Japan qualify will have been achieved.
But Scotland will have retained their integrity while they will have been shown to be greedy by grasping commercial opportunities.
They will have been shown to have no real regard for the sport, just the money they can generate.
John Davidson.
Caesar Avenue,
Carnoustie.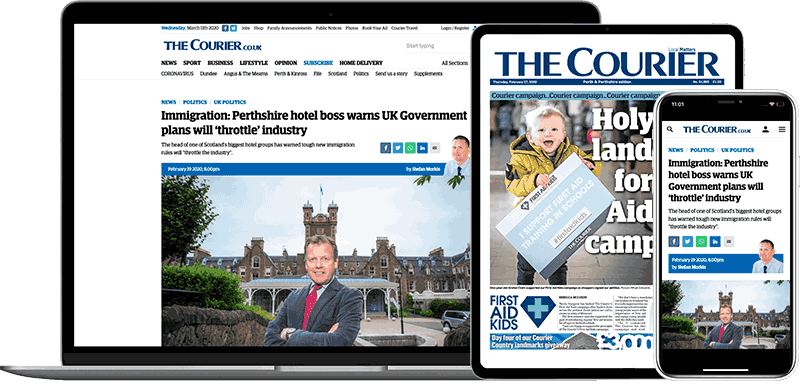 Help support quality local journalism … become a digital subscriber to The Courier
For as little as £5.99 a month you can access all of our content, including Premium articles.
Subscribe