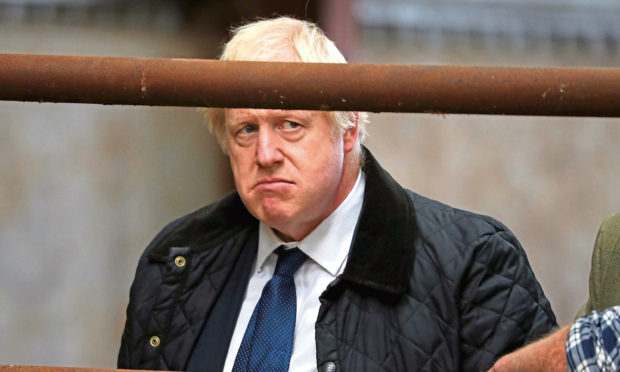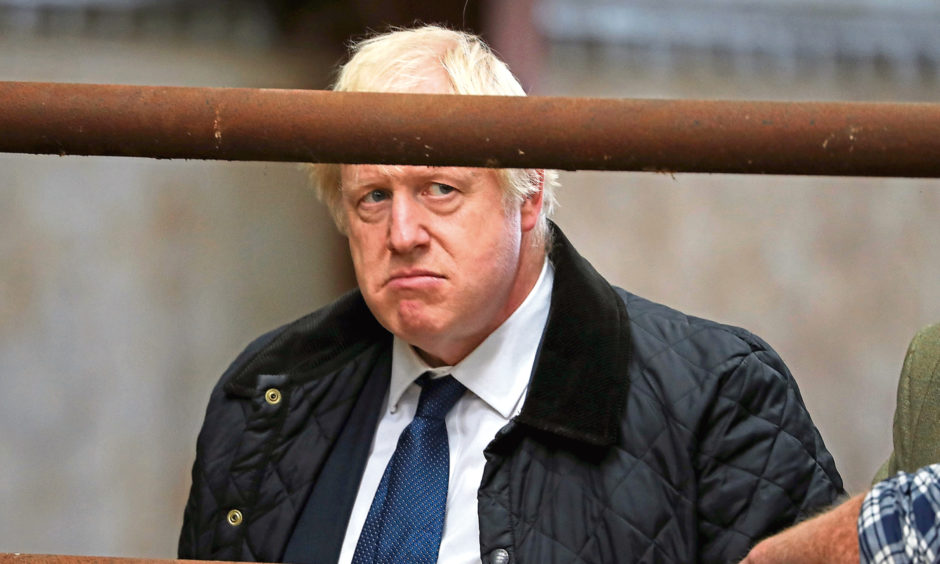 Madam, – As the Brexit negotiations rumble on between the UK and the EU, the nature of the compromise which the UK will have to make drives a coach and horses through the legal commitments already given.
The prime minister is seeking to convince Brussels (and Dublin) that he has a better way of achieving what the backstop does, which is to guarantee that there will be no new border-related infrastructure or checks on the island of Ireland.
His proposal however represents a backtrack from the most basic commitments his government has made.
These commitments are not just rhetorical, they are rooted in international law, which is what the Belfast Agreement is.
But it is easy to forget that they are also in British law – in the very act under which Brexit is supposed to be conducted.
Section 10(2)(b) of the European Union (Withdrawal) Act 2018 explicitly commits the UK not to "create or facilitate border arrangements between Northern Ireland and the Republic of Ireland after exit day which feature physical infrastructure, including border posts, or checks and controls, that did not exist before exit day and are not in accordance with an agreement between the United Kingdom and the EU".
This could not be clearer: what is ruled out is not just posts on the border but any infrastructure, any checks, and any controls that do not currently exist.
There is nowhere in the world where two different customs and/or market regimes have a frontier across which trade flows without checks, controls and infrastructure.
But all the energy among the Brexiteers has gone into trying to escape this inescapable reality.
The PM's proposals acknowledge that even if all the magical technology works, there will still be checks, controls and (implicitly) infrastructure.
The British government has broken its own solemn legal and political commitments.
Alex Orr.
Flat 3, 2 Marchmont Road, Edinburgh.
Parking levy will hit low earners
Madam, – The SNP and the Greens claim the workplace parking levy will help reduce air pollution.
If employers don't pass the charge on to employees they will continue to drive to work and there will be no reduction in pollution.
If local authorities don't pass on the charge to their staff it will have to be paid out of the revenue from council tax payers, further reducing money available for services or more likely from an increase in council tax.
Not everyone outside the major cities has frequent and reliable public transport service available and where a public service does exist it can take hours to complete a journey involving changes of bus or train. People so affected will have no choice other than to use their cars.
This will impact most severely on the low to middle earners who will have to pay not £415 but nearly £500 as the charge is subject to VAT if paid by an individual.
Donald Lewis.
Gifford,
East Lothian.
Making the right connection
Madam, – I despair when I hear Holyrood parroting the eco-utopian claim that renewables will provide for most of our energy needs within a decade.
The fact is renewable generation – wind, solar and tidal – is non-synchronous and it is technically impossible to operate our electricity transmission system solely on unsynchronised generation.
Once it exceeds 30% of total generation at any one time, there will inevitably be system instability and subsequent black-outs.
National Grid's report on England's recent outage highlighted the lack of inertia in the system resulting from insufficient large synchronous generation – nuclear, gas and coal – being connected.
We should keep in mind Richard Feynman's famous conclusion to the Challenger report: "For a successful technology, reality must take precedence over public relations, for Nature cannot be fooled."
The way to harness science is to do it openly and impartially rather than hiding inconvenient results or closing down debate.
Dr John Cameron.
10 Howard Place,
St Andrews.
Save animals from fireworks
Madam, – As a pet owner I, along with thousands of other people, absolutely dread this time of year.
Regardless of recent legislation, fireworks are being let off at all times of the day and night and this will continue right up until the New Year.
That's a long time for terrified animals to suffer and impossible for owners to make adequate provisions to be able to help them.
Ideally there should be one fireworks display on November 5. One night of controlled and organised fireworks would be manageable. Instead there are weeks of uncontrolled and unorganised firework use.
Even if you are not an animal lover, please spare a thought for pets that have no understanding and are absolutely terrified.
People forget that a dog's hearing is twice as sensitive as our own and a cat three times.
Many animals run away in fear and become lost.
Think of all the animals outside often with no shelter, the nocturnal feeders, animals just starting hibernation and pleaseremember to check your bonfire for hedgehogs.
We all need to take a more responsible approach to welfare of our nation's animals.
It is deeply upsetting to read of the huge number of animals needlessly killed every year through fear, accident or deliberately harmed.
Also, spare a thought for the increasing number of children injured and maimed ever year because of firework misuse. The extra pressure this puts on emergency services is huge.
All it takes is compassion and consideration for others; take a minute to tell your neighbours if you plan to have a display at home or best of all stick to the well organised, safe event each town, city or village host every year.
Vicky Findlay.
Original Walkies,
Perth.
Warm praise for hospital stay
Madam, – So many bad reports on hospitals have prompted me to tell the other side of the story.
I am an old lady recovering well now from a recent hip operation in Ward 8 at Perth Royal Infirmary and I have nothing but praise for the kind attention I received while there.
The meals were more than adequate, especially since they were catering for so many people, hot and cold drinks were available throughout the day and the ward was spotless.
I would also like to say thank you for the help and good wishes from family and friends and where would we be without zimmers, trolleys, high toilet seats and handgrabs to aid recovery.
Margaret Robertson.
Eassie,
Forfar.
What is the fuss all about?
Madam, – I don't understand what all the fuss is about the Lord Provost of Glasgow.
She has to meet and entertain important people and head meetings.
Compared with some of the expenditure by celebrities, £4,000 is peanuts.
Michael Malone.
3 Panbride Place,
Carnoustie.