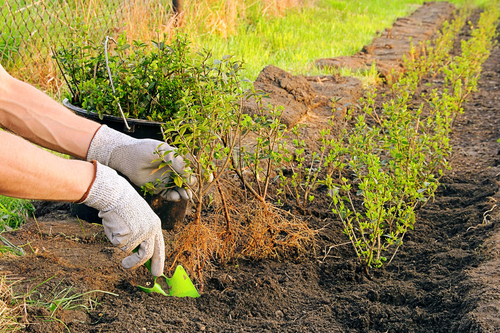 I have, in recent weeks, been planting a hedge. Well, it gets me out the house – but not beyond the boundaries of my demesne, where everything has been a bit topsy-turvy of late.
Gardening lies somewhere between tidying and DIY. And, as regular readers will know, I am rubbish at both. Whenever I clean anything, it always looks worse than before. Planting is more like DIY. So many dilemmas. How to dig the holes? What to put in them (apart from the plants, obliviously)? How far apart should the plants be? Is it the same for different species? How often should they be watered?
Like so many things nowadays, you spend about three days on YouTube and the wider internet (or internut as I like to call it) before undertaking any task. But, eventually, you just have to get out there and do it. And that's where everything starts to go pear-shaped.
However, to be fair to me, even I can't go to far wrong in planting a hedge. I don't want to blind you with science, but it merely involves shoving things into the groond.
That said, I discovered potions that help the roots to grow and had to wait a bit for these to arrive. So the plants had to stand aboot with their roots showing for a while. I'd sent off for the plants, and you have to be careful with this.
One batch was just a collection of twigs and the other, at half the price from a different source, was well grown on. I got different species too: beech, because I have always wanted a beech hedge. I love the way it turns brown in autumn but the leaves don't drop. I also got hawthorn and blackthorn, which are thorny (I've just realised there's a clue in the names!) and help keep big beasts oot. Birds also love them, for nesting I think, but also for the berries.
I got hazel and holly too and, for a separate part of the garden, something that will divide opinion: privet. Yes! I've always loved privet. It's neat and a joy to trim. It grows quickly. Birds like it, and it's good for privacy.
But, among some folk, it's frowned on as rather common. In the Harry Potter books, the prosaic Dursleys live on Privet Drive, a wee dig at suburbia. But, hey, at least privet is green and natural and, if you went a long time without a garden, like me, then having some privet round your little plot was always a dream.
My privet is also part of a project to create a garden within a garden. I'm going to enclose a space out of sight of the village and, with any luck, will some day get a summer house up there, from where I'll be able sit and look down the secret garden towards the mountains and the sea. Another wee dream.
As to my wider hedge planting, well it repeatedly rained the second I stepped out the door in my wellies and overalls. Situation normal. And, even when that went off, the soil was like mud.
But it's all character building stuff. Indeed, I'd go so far as to say that outdoor toil and recreation have made me the man I am today. But don't let that put you off.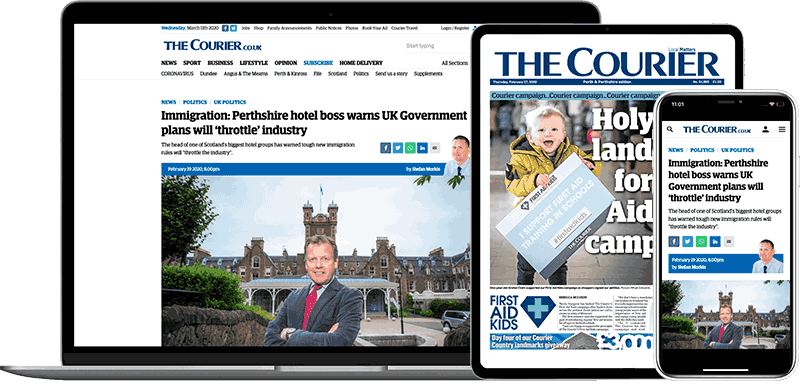 Help support quality local journalism … become a digital subscriber to The Courier
For as little as £5.99 a month you can access all of our content, including Premium articles.
Subscribe