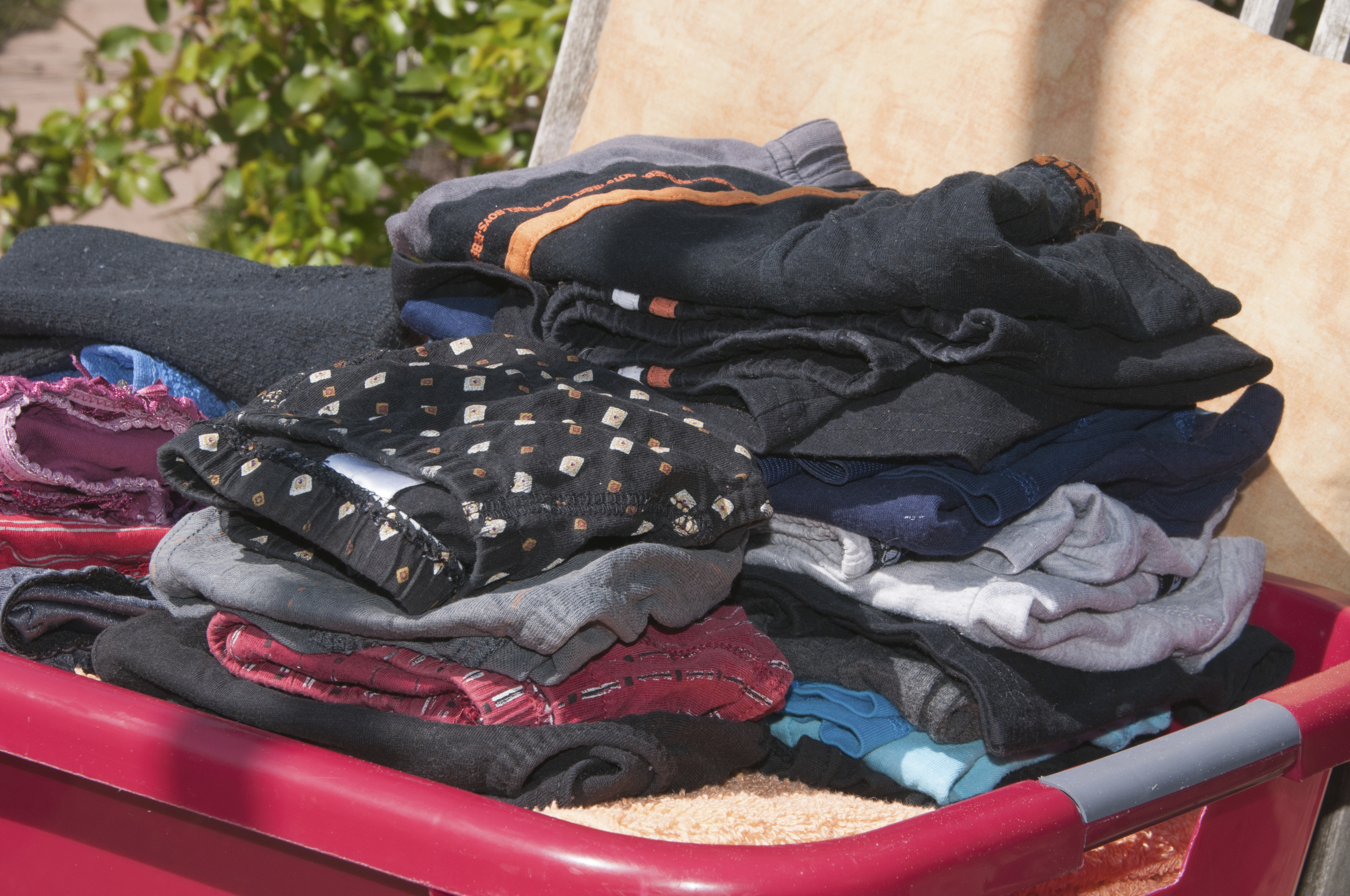 Summoned to the bank for an interview recently, I was subject to a barrage of friendly questions, many of which fogged me. "Tea or coffee?" was quite a tricky one. "How are you still alive?" caused a brief existential panic. "Is that your own hair?" had me tugging at my scalp, as I couldn't remember.
But more than these, the following googly bowled me for six (I know nothing of cricket and, if technically, that didn't make sense, I do not care a whit): "How much a month do you spend on clothes?"
"Clothes?" I reeled back in horror.
"Yes, they're layers of cloth that many Earthlings wear to keep them warm or protect their modesty."
"I see," I said. "No, I mean I know what they are. Obviously. I am familiar with the concept. What I should have said in horror was: Spend?"
"Spend: yes it's an outlay of …"
"Shut up."
"Yes, of course, Mr …" – looks at file – "Mr McNegligible. Sorry."
I considered the question. I hummed. But, getting nowhere with that, I hawed. I looked out the window. To no avail, I requested strong drink. Ditto weak drink. Eventually, I looked my interrogator straight in the eye and said: "To the best of my knowledge …"
"Not a good start."
"To the best of my etcetera, I have spent nothing on clothes all year."
The lady – because it was indeed a female person, if it isn't sexist to say that – gasped. "You cannot be serious."
"So they tell me."
"You have spent nothing on clothes all year?"
"Nope."
In fact, it was longer than that, but I didn't want the woman fainting clean away. It wasn't that I hadn't obtained clothes. A friend bought me two shirts when I started work as a temporary stock assistant in a department store at Christmas. Alas, it was a waste of her money as, finding the work complex, I'd resigned after a couple of hours.
I remember buying an anorak the previous winter. And I seem to remember a cheap suit. But that was it. My interlocutor said she bought an item of clothing or a shoe nearly every day.
"Well," I advised her, "I'm afraid such irresponsible expenditure is going to have to stop."
Pressing home my attack, I informed her I had pants that were over 20 years old. It's true. I can date them to times and places, or to partners that laughed at them, notably the cheap versions of designers labels, which I'd thought genuine: Hugo Dross, Tam Hillflogger, Kelvin Klown, and so forth.
"I did not summon you here today to discuss pants, Mr O'Nil," said the bank person, recovering herself. And we proceeded to the business in hand: how much the bank hated me. Still, it was a sobering thought: not spending a bean on clothes all year. I felt both pride and shame. Back home, I went online to buy a jacket. But then I thought: "You have a jacket." I couldn't deny it.
Checking my wardrobe, I found I also had trousers. Pants were good for another 20 years, and I had three socks. No need to spend anything. I would invest the money wisely: on A Gentleman's Executive Nasal Hair Comb and Groomer Set. Three quid on eBay.