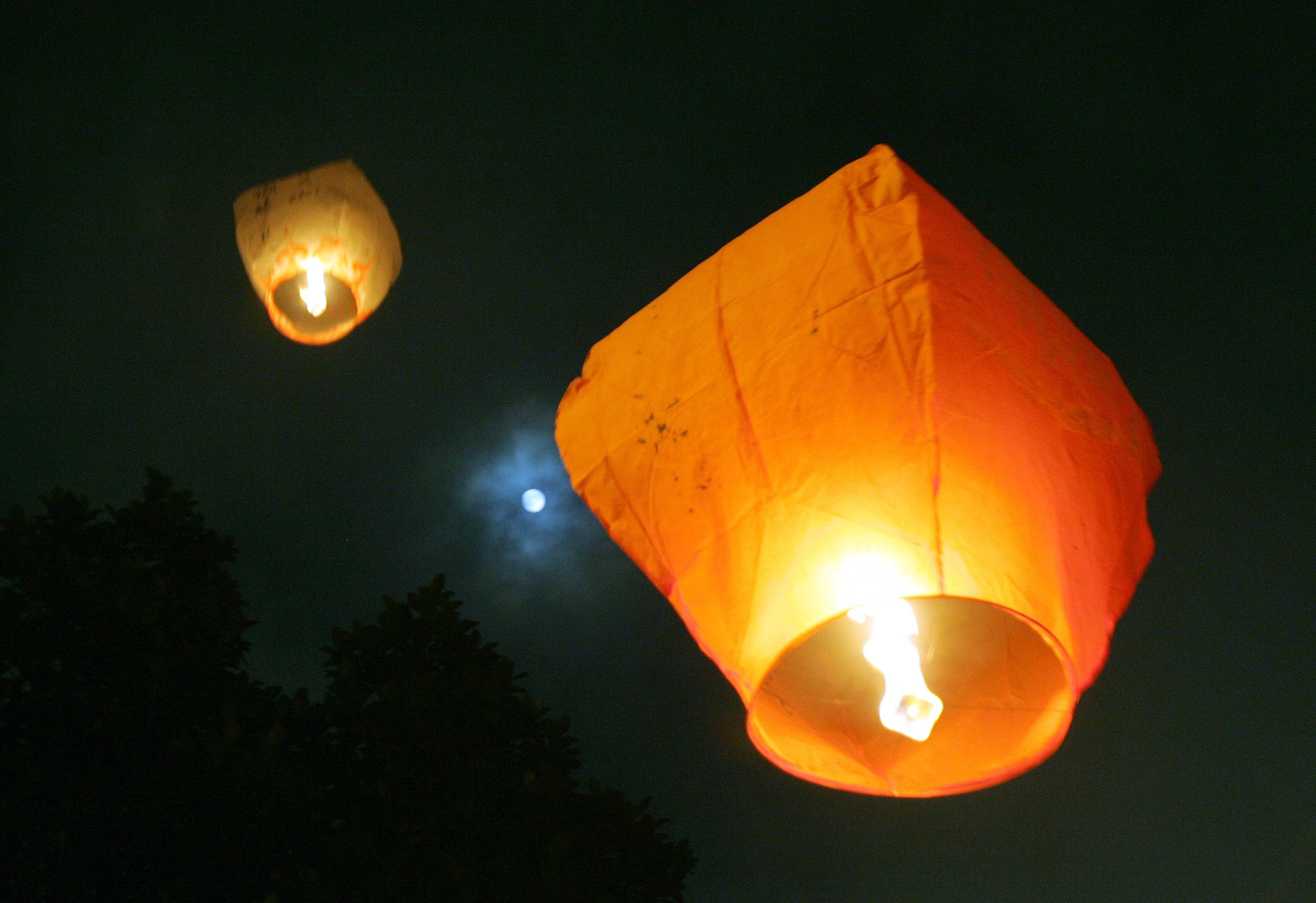 I have created a little bit of magic. It came out about when I needed some light in the darkness in the back garden.

It struck me that, instead of the harsh, cold glare of a torch or lamp, I could try something more atmospheric.
In the shed, I found some old lanterns, including one with Christmas motifs. And, as luck would have it, I also found some candles.
I used to be keen on candles. They're very hygge, as the Scandinavians say. Cosy, I guess. But, of course, the fundamental principle of the universe is that everything good is bad for you, and so it proved with candles.
Most of them burn paraffin, which ain't good for your lungs. You can get "organic" candles, but they're pricey and, no doubt, it will soon be revealed that these kill you too, in a different way. Basically, everything on Earth kills you. It's a fundamental design fault.
I didn't figure the health risk was so great outdoors, so I put a candle in one of the lamps and set it on the ivy tree. Of course, it took nearly an entire box of matches to get it to light.
Fire doesn't work for me. In rural cottages, I can never get the stoves to light, even following the instructions on Google or YouTube. Nothing that involves a fair degree of chance, or skill, ever works for me. It's why I've never once done the lottery. I lack the necessary skills.
The aforementioned "tree", I should explain, is actually an old clothes pole which I covered in ivy, originally grown from one small plant.
It looks fantastic and, with the lantern illuminating its foliage in the darkness, took on a magical hue.
Personally, I love when the year starts to get darker and colder. Fact: you can't be cosy in summer. You need something to be cosy against.
Even after I'd finished my evening business in the back garden, I kept nipping out to see the lantern and also saw a shooting star, which added to the magic of the evening.
Next morning, I found wax had dripped onto the ivy, so I felt a bit guilty (presumably it had been hot) and, that evening, set up another, less rickety lamp in a safer location, near the bird feeder. This one I could see from the study, so I kept the curtains open to admire it.
It was such a contrast: the brutal illumination of the computer screen versus the flickering, natural light of the candle.
When the health risks of normal, shop candles became apparent, I bought LED tea lights for indoors, and really like them. I have ones that change colour, and they're really rather fun.
But I'm going to save up and get some real candles for indoors so that I can create a cosy atmosphere when I'm watching Rumpole of the Bailey (working my way through a 15-disc boxed set that I got for a song on eBay).
I'm also going to continue illuminating the back garden when I can. There really is something magical about light in the trees. It's like the land of the Elves in The Lord of the Rings.
That's where I'd like to live – as long as there's a supermarket and a chippie.