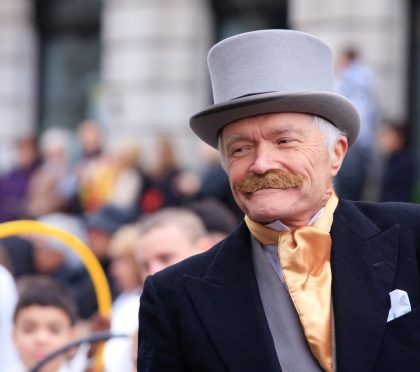 I was having a perfectly pleasant discussion with an older friend about the many shortcomings of the modern world when something she said put me in a quandary.
"Yon internet," she averred, "is a terrible thing. For it keeps people indoors when they should be stravaiging hither and, if their knees can stand it, yon."
Fortunately, we were outdoors at the time – I was cutting my hedge – and she said she often saw me blundering towards the suburban hill and that this was a good thing.
I was tempted to agree, for the sake of a quiet life (my holy grail), but averred in return that there were some good things on yonder internet. It is about one of these that I would haver to you today.
Readers lucky enough to have a computer may have seen, on YouTube, film shot in the late Victorian and Edwardian eras. It's fascinating.
We've all seen stills from the period and a few shots from the First World War, when an alleged golden age came to an end.
But these films surfacing on YouTube consist simply of a camera staying in the same place and filming street scenes or, better still, tram journeys.
The ones I've seen are from London and Wigan but could, I'm sure, be from many places up and arguably down the land.
It's wonderful to see the walrus moustaches, expansive shirt collars, peculiar trouserings and flamboyant millinery of people from those times.
More than that, though, they're milling about in their hundreds, and nearly all are in groups or pairs. Smiling at the camera or gawping in bewilderment, they seem more cheerful and innocent than people today.
I suppose that's always the way and that people will be saying the same about our era in 100 years' time. But there's definitely something different going on here: more mateyness and sociability
There's also plentiful evidence of a lost art rarely seen practised in the streets nowadays: loafing, often with the hands in the pockets.
Other than winos, no one loafs in the street any more. Everybody's got to be somewhere else.
But, back in those days, folk just watched the world go by. Sure, many would have had hard jobs at other times but, in their leisure, watched the world rather than the telly or computer screen.
Here was the irony regarding the conversation with my elderly friend. For it was clear that folk back then lived in the streets – ie outdoors – more than in their houses, which would have been crowded. And they'd have contained nothing very diverting.
Apart from poor old Mother, folk just used the house to grab a sandwich or get some kip.
"These YouTube films are marvellous," I told my elderly friend. "People have walrus moustaches and everything."
"I have no interest in moustaches, even if they do have the characteristics of blubbery marine mammals," my friend replied testily.
"But you can watch people being outdoors," I said. "It's almost as good as the real thing."
My friend staggered on her way, waving her stick dismissively. Shortly afterwards, having briefly considered the possibility of loafing about with my hands in my pockets, I headed indoors to marvel some more at people in plus-fours just enjoying being in a merry throng with their mates.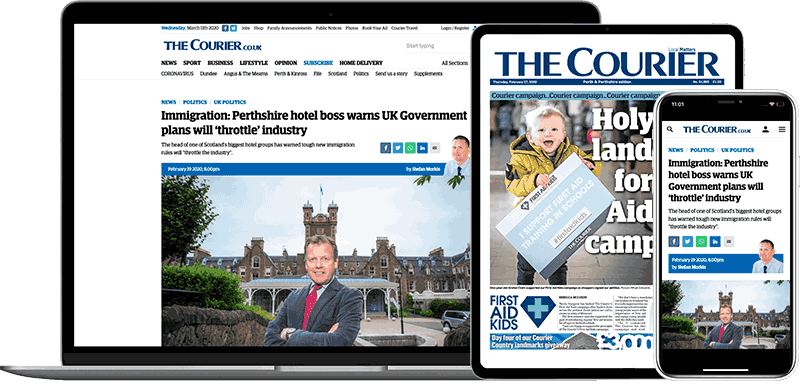 Help support quality local journalism … become a digital subscriber to The Courier
For as little as £5.99 a month you can access all of our content, including Premium articles.
Subscribe