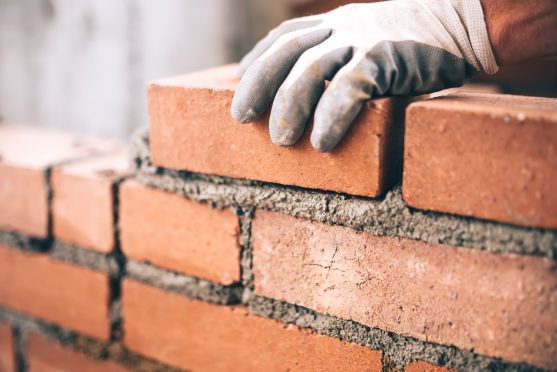 I have a new toy or hobby: cement. My unlikely love for this grey matter started when I needed to replace a missing brick at the top of the shoogly steps that lead into the back-garden.
I'm not sure how a brick can go missing. Can't even blame the local cats for that. But, whatever the reason, while I can put up with a bit of shoogle on the steps, a missing brick was a step too far, and so I bought a replacement and bunged it in.
The process of mixing the lime and clay with sand and water was a bit hit or miss. As soon as I see instructions in millimetres, I just say: "I'm far too busy to measure that sort of thing. I'll just bung it all in and see how we get on."
Eventually, after several top-ups with one ingredient or another, the mixture reached the right level of gloopiness, and I got to work, flattening the sludge with a trowel till it was right smooth, then staring at it for several hours until, like magic, it hardened.
After weathering, the brick blended in fine, and I was so chuffed I started lathering cement on any other peculiar-looking crevices that I could find.
Needless to say, the wooden porch that is the bane of my life soon attracted my attention. I spend half my life patching up this rickety edifice. The whole business reminds me of a lovely old colleague, who sadly passed away some years ago.
When we all used to come into work on Monday mornings, we'd exchange details of our high jinks at the weekend which, in Rob's case, always consisted of more DIY projects he'd started on his house. And we'd say: "Rob has been persecuting his house again."
He never gave it a minute's peace. It's rather like me with the porch, except it's the porch persecuting me, not the other way round. To put it bluntly, the beast is rotting from the bottom up.
For some odd reason, I never give up on rotten wood, and will lather it with hardeners, fillers and all sorts rather than just replacing it, which is easier said than done as it requires joinery, one of many skills that I do not possess.
So I hit on the idea of cementing up the bad bits in the base of the porch, providing both a barrier to keep out the rain and a filler for the rotten wood. I'd run out of the materials used on the shoogly steps, and was far too busy to go to the DIY store and embark on a three-hour safari round the Aisles of Nil that never have what you're looking for.
But in the hut I found some cement-style substance that was designed for securing the base of fence posts and decided just to use that. The results have been mixed: it looks terrible and doesn't keep out the rain, the ingress of which remains a mystery.
Still,  the main thing was that I'd passed a pleasant few hours mixing the sludge and settling back with a pot of tea and plate of scones to watch the cement dry. As long as I'm happy, that's all that matters (sound of porch collapsing in a heap).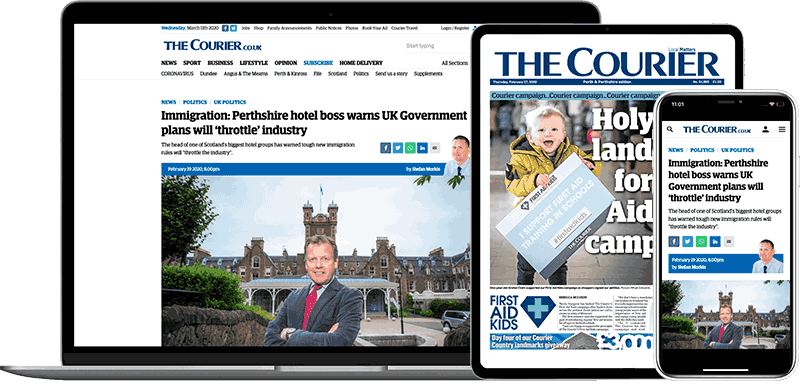 Help support quality local journalism … become a digital subscriber to The Courier
For as little as £5.99 a month you can access all of our content, including Premium articles.
Subscribe