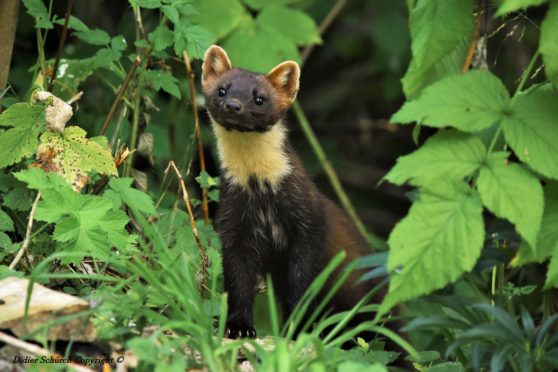 I'm back in Skye, as usual at an unfashionable time of year! I was prepared not to like it – always trying to free myself from the magic spell – but, once more, it overcomes me.
Sure, the skies are grey but, boy, they are huge. And they have mountains in them. And they're only grey as I write. On my first day, they showed blue for me, as ever.
I can't wait to get down to the shore and, as ever, am amazed at the pterodactyl size of the herons. Briefly, I spot what I'm sure is an otter, but I've rushed out without my specs or binoculars and, while I have my camera with a zoom, it has stopped working, as have many things recently (do you have runs like that where everything breaks down at once?).
The skeleton of a sheep lies eerily empty on the pebbly shore. It's near the troll's house. This is an abandoned stone cottage (folk upped and away to Canada in the 19th century), in which someone – something – methodically lines empty bottles and carefully places interesting pieces of bric-a-brac that it has found, while collecting others in an Ikea bag. It has also placed a chair in a nearby tree.
I wonder if the troll had eaten the sheep. The skull is separated from the rest of the skeleton and, when I pass it again the following day, it's facing in a different direction. Very strange.
With trepidation, I peer into the wood behind the house, where old mossy stones straight from Tolkien sit knowingly among the ferns. It's very still in there and can be ever so slightly discomfiting – how many folk go regularly into woods nowadays? But I've only ever seen a deer briefly peering at me through the foliage and, once, one of the cows that sometimes roam the shore.
After a while, I relax in the wood, when I think it has accepted me. Possibly, my favourite trees in the suburban forest back home have telexed to tell them I was coming.
In the evening, for the first time, I manage to start the wood-burning stove. What a sense of achievement! Generally, these folk-knowledge type of things never work for me. But instructions have been left for novices and, while these are almost as frustrating as computer forum advice (in which the drop-down menu item they tell you to click on is never, ever, ever there), I manage to get a cosy blaze going.
On the second night, I'm glad to see the pine marten, as I hadn't seen him on the first, and his fodder (peanut butter smeared on energy bars) lay untouched. This time, however, he comes back for seconds, even peering into the house. I'm sure they're not really like that, but I think he's starting to appreciate me.
Sometimes, I wonder if it's right to feed wild creatures but, as with garden birds, I feel we've destroyed so much natural habitat that we need to put something back. Besides, this rare creature raised young last year, and that's got to be a good thing. One evening, the young ones gambolled about at my feet.
Well, we all get along, eating what we can, and so it's time for me to head to my favourite chippie. Yum!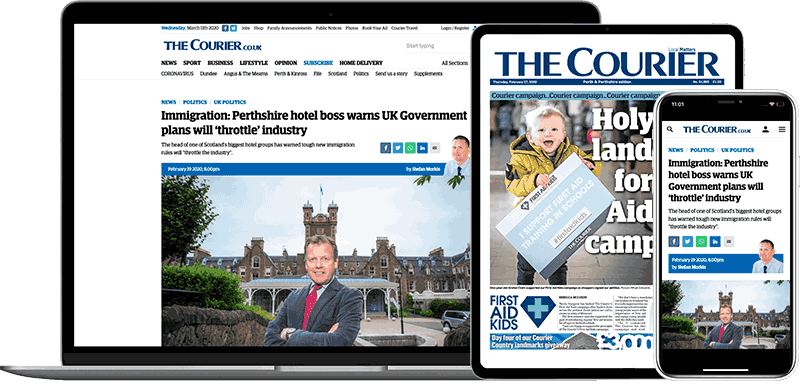 Help support quality local journalism … become a digital subscriber to The Courier
For as little as £5.99 a month you can access all of our content, including Premium articles.
Subscribe