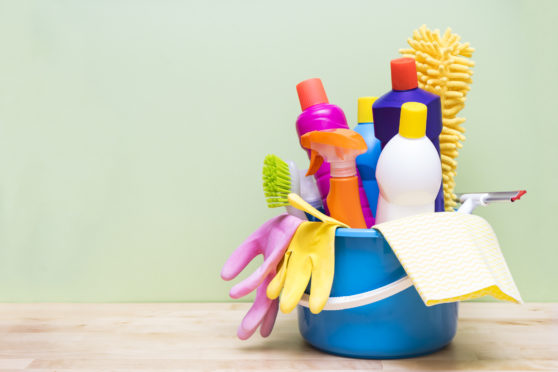 I ask you to be upstanding and join me in a toast to that most noble of professions: the cleaner.
Like the majority of jobs, it's something I could never do because – and I will be quite candid with you here – I'm rubbish at it. I don't know what it is. I just don't have the knack. Everything I try to clean looks worse afterwards.
Take the car. Please, somebody, take the car: brakes, tyres, windscreen wipers and that other one – oh yes, the engine – they're all failing at the same time. Getting old, I guess, though it still feels new to me, particularly the stupid onboard computerie thing that keeps warning that it's time for a service or the boot's open or I've got a bit of bridie in my beard.
To make matters worse, the old jalopy took a right spattering on a mucky, muddy journey home from Skye recently. Diligently, I took a sponge to it and it looked OK when I left it. But when I went back next day, what a sight! You could see great track marks where the sponge had been. How come I never see other cars like that?
This time, I found some car cleaning lotion in a cupboard and bunged that on. Next day: same thing. A mess. I just can't clean cars. So it was down to the car-wash to let the robots do it: a vision of our future, when they'll be washing our hair and brushing our teeth (I hope; I haven't got time for that sort of thing myself).
It was the same at the house in Skye. I like to leave it clean but that's easier said than done. The floor throughout is tiled for underfloor heating. I go over it with a brush and pan as well as a vacuum cleaner and, every time I look back to admire my work, there they are: the bits. It's the bits, Carruthers, the bits!
Little black bits, little white bits. I don't even know what they can possibly be. It even happens when there isn't a big black thing or a big white thing nearby from which they might have detached themselves. They're little specks of … something.
Then there's the fancy kitchen surfaces, which suffer from the same phenomenon as the car. It's the swathes, Carruthers, the swathes! At present, the house owners don't have a robot to do the cleaning, but I don't think these could replace the nice lady who does the changeovers.
She gets it all immaculate and I don't know she does it. The job would drive me mad. As do windows. Had a go at them myself recently but, as with so many tasks around the house, eventually I had to get a proper man in to do it.
He didn't leave swathes, the swine. I've checked local evening classes for cleaning courses, but can't find any. I read recently that there are so-called "cleanfluencers" on social media, but they seem more about posting pictures of their own sparkling efforts rather than divulging the secrets of the trade.
Well, you can't be good at everything. That's what people tell me, though they usually say "anything" rather than "everything". Right, where's the mop? I must go and clean my teeth.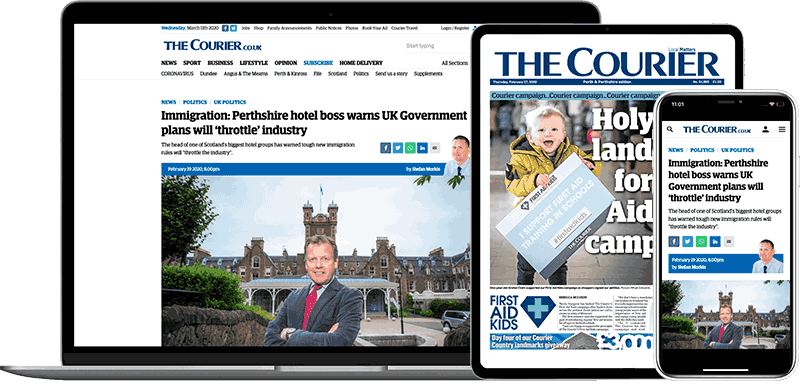 Help support quality local journalism … become a digital subscriber to The Courier
For as little as £5.99 a month you can access all of our content, including Premium articles.
Subscribe