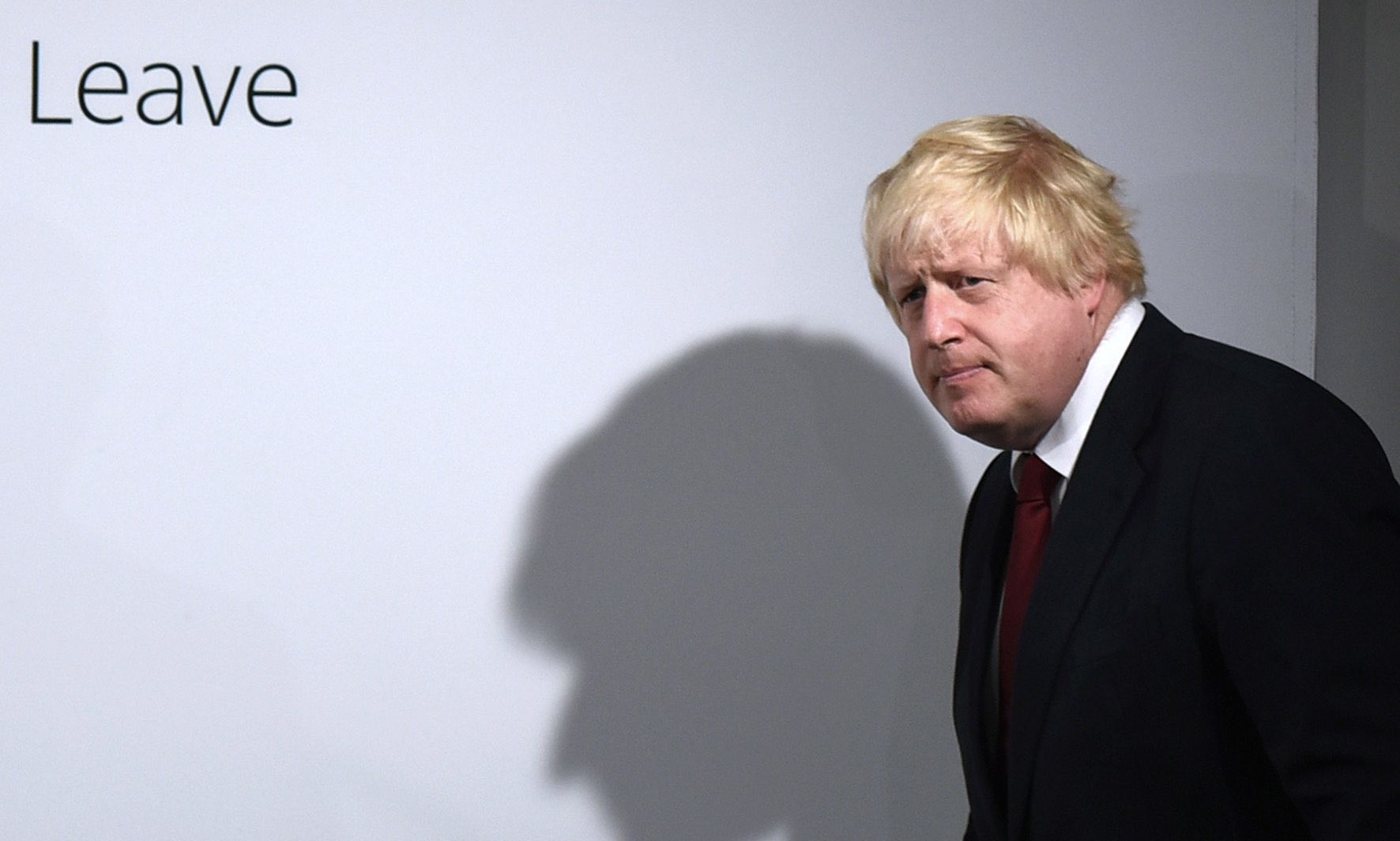 Boris Johnson, the self-styled loveable buffoon who might now lead the country, still has a knack for comedy timing.
For as he addressed 40 journalists and activists, the former London Mayor spectacularly managed to calmly miss the chaos erupting outside the calm and air conditioned room within Westminster Tower.
It was not the pack of snarling photographers enduring the muggy London heat and pressed up against the glass doors of the building which made a mockery of his attempt to be statesmanlike.
No, it was events taking place 415 miles north. For as Boris declared Brexit "does not mean that the United Kingdom will be any less united", Nicola Sturgeon was busy setting things up for a second independence referendum.
Perhaps old BoJo's golden mop top means he wasn't concerned about solid patches of yellow consuming Scotland and Northern Ireland.
Still, the irony of a man who has helped divide his party in a spectacularly brutal way talking about unity was not lost on the assembled audience. Then he really upped the ante of shame-faced rhetoric as he praised David Cameron.
https://www.youtube.com/watch?v=Z6YBhqs2KOM
The man he has been angling to replace since returning as an MP was an "extraordinary" leader of the country and a "brave and principled man".
He probably should have added "courageous" in a nod to the TV programme Yes, Minister.
«» For further in-depth coverage and analysis of the EU Referendum vote, see Saturday's Courier
Boris told the people that he was saddened by the PM's decision to stand down by the autumn, but he respected it.
He probably is sad. The former London Mayor looked like a man who could not believe where he was and what he had done.
"It wasn't meant to be like this," his expression said. "I was supposed to be the plucky loser who could knife Dave from the backbenches for a few years and then step into No. 10.
"But half the country hates me and this could all yet go to pot. What do I do now?"
Cue Michael Gove. He looked solemn. Very solemn. By this point everyone was resigned to the fact we were in the worst victory party ever.
Michael was sad about his close friend David deciding to quit too. The same close friend he has spent the last couple of months calling a liar on all things Europe.
Between the two of them, and Labour MP Gisela Stuart who opened proceedings, they used the phrase "take back control" three times.
As they left, one journalist shouted: "Are you going to take control of your party, Boris?"
The ashen-faced blonde bombshell did not respond as he exited stage left.
It looked like the reality of his political games had only just hit home.