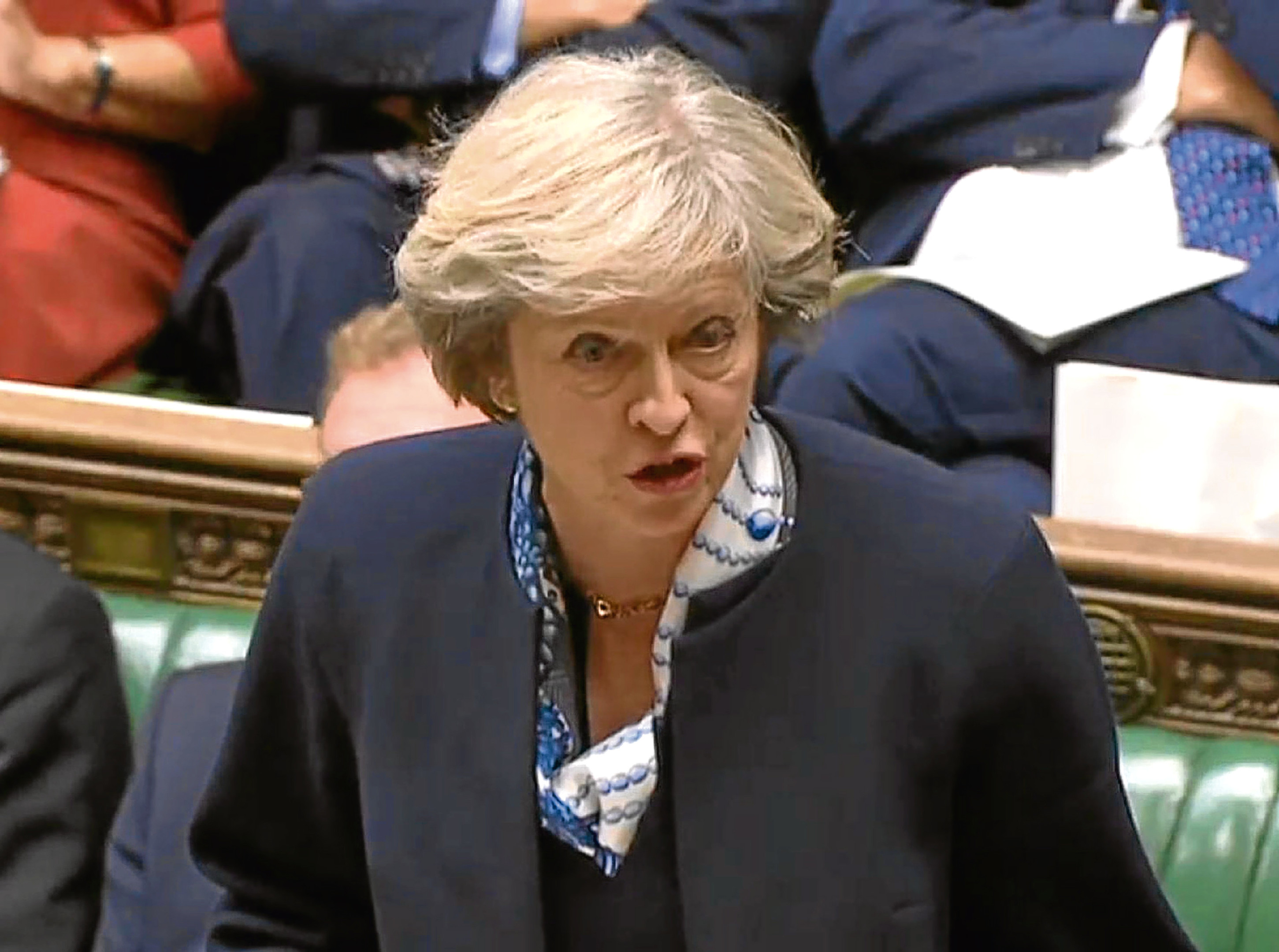 Something curious happens to scripts belonging to SNP and Conservative politicians when they cross the border between Scotland and England.
It might be some security issues with their laptops – perhaps they don't have the "necessary hashtags" Home Secretary Amber Rudd believes can save us all from cyber attacks – but it appears these apparently sworn enemies trade lines depending on the Union.
In a round robin email, Prime Minister Theresa May said that leaving the European Union provides the opportunity to make the UK "is stronger than it is today…fairer so that everyone has the chance to succeed…safe and secure for our children and grandchildren…a truly Global Britain that gets out and builds relationships with old friends and new allies around the world."
Meanwhile, First Minister Nicola Sturgeon called Brexit "a reckless gamble," adding "it is clear, even at these very early stages, that the final deal is almost certain to be worse economically than the existing arrangements – and potentially much worse."
Whenever Mrs May comes north to talk about continuing the 1707 Act of Union, however, the tune changes.
Suddenly we are stronger together and any move to separate great trading partners would be economic suicide.
For her part, Ms Sturgeon will tell you that you're talking Scotland down if you dare attribute any of her fears about Brexit to Scottish independence.
Heaven help you if you were to call leaving the UK "a leap in the dark," for example.
It was, to an extent, the repetition of such predictable rhetoric that made part two in this week's historic hat-trick of days slightly strange.
Everyone knew the triggering of Article 50 was coming and formally handing over the all important letter changes nothing immediately but will alter everything over the next 24 months.
Of course we will have plenty of spinning and false crises as the negotiations, sure to be tasking and at times brutal, but we will also begin to see exactly what the UK will look and feel like outside of the European Union.
We have agreements on trade, the rights of EU citizens living in the UK as well as Brits abroad, the Brexit bill, the Northern Ireland border, sovereignty from the European Court of Justice, cross-border security, and, if necessary, a transitional deal to be agreed and signed off in just two years.
To illustrate the full scale of what needs to be achieved and agreed, particularly within the Article 50 timescale, Brexit Secretary David Davis will today launch the White Paper on the Great Repeal Bill to convert all EU law into domestic law.
If you think the soundbite swapping has been confusing so far, you ain't seen nothing yet.