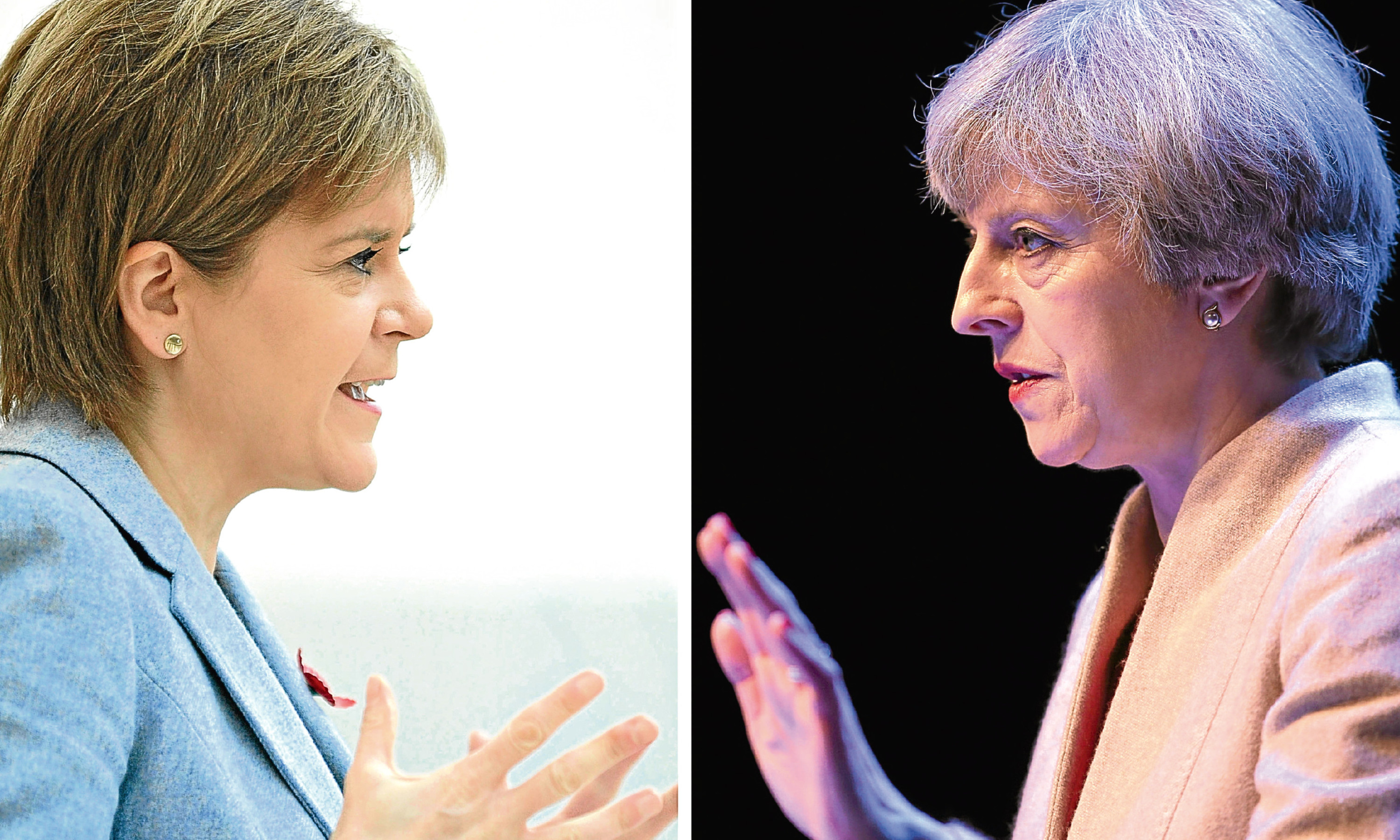 One of the most frustrating games to play can be spot the difference.
You know the feeling. Staring at two pictures, desperately unable to notice that the person at the bottom of the picture on the right has a blue tie on but in the image on the left they are wearing a yellow garment around their neck.
Nicola Sturgeon decided to partake in a bit of campaign fun during her Sunday television appearances.
Take this quote from the BBC's Andrew Marr Show: "If you vote SNP you're strengthening my hand to make sure that Scotland voice is heard in these negotiations and that we don't sacrifice jobs and our economy."
Remind you of anybody?
It probably should, because this is what Theresa May said last month during a campaign visit to Wales: "Every single vote for me and Conservative candidates will be a vote that strengthens my hand in the negotiations for Brexit."
It's a good thing the First Minister isn't using her campaign visit to Hamilton today to push on Brexit and increase the rhetorical similarities to the Prime Minister by repeating staple phrases.
She's saying: "This election cannot be about giving Theresa May a free hand, it must be about strengthening Scotland's hand.
"Strengthening Scotland's hand against an unchecked Tory government which thinks it can just do what it likes and get away with it.
"Strengthening Scotland's hand in Brexit negotiations by giving the SNP a clear democratic mandate to demand a place for Scotland at the top table — with our continuing place in the single market a fundamental pillar of the UK's negotiating remit."
Oh. Well, at least nobody noticed.
Elsewhere on the campaign trail today, May is doing an ITV/Facebook Live event at 3pm. Questions will be asked. Odds are long on answers being given.
Ruth Davidson will deliver the Orwell prize shortlist lecture at University College London on nationalism vs patriotism this evening.
Willie Rennie is talking up the Lib Dems' pledge to give the public sector a pay hike in Hawick.
Scottish Labour's Kezia Dugdale is at a foodbank in Glasgow.
Meanwhile, if you're desperate for some mid-evening election viewing, Jeremy Corbyn is interviewed on ITV's Tonight.
He's asked about Brexit, bombing and his beard, apparently.
Incidentally, Corbyn's campaign slogan "for the many, not the few" is also nicked.
It was a Tony Blair soundbite from the 1997 campaign trail.
Make of that what you will.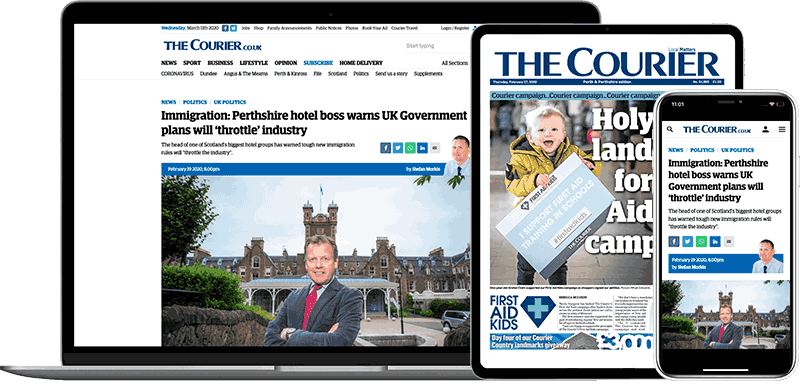 Help support quality local journalism … become a digital subscriber to The Courier
For as little as £5.99 a month you can access all of our content, including Premium articles.
Subscribe