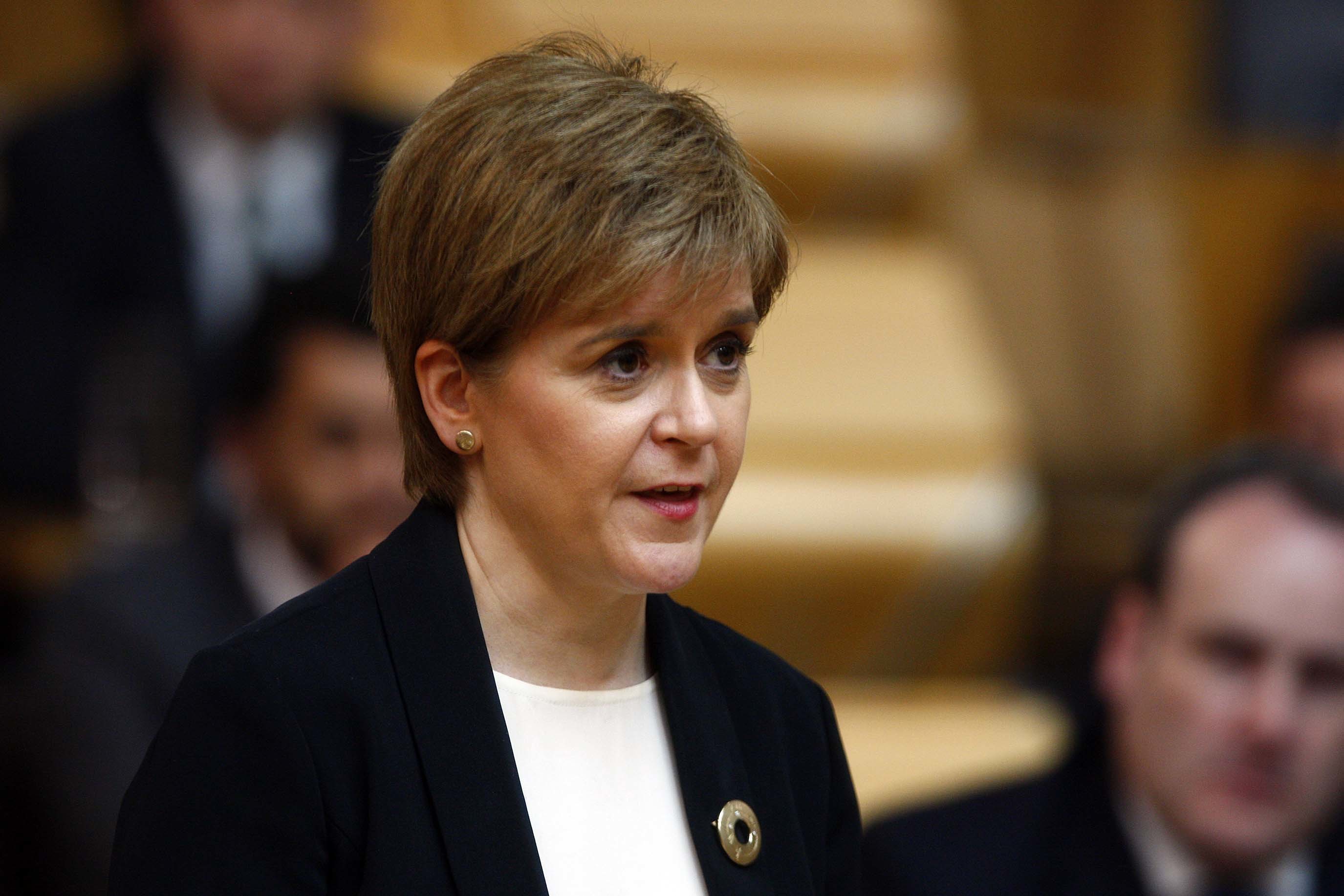 A Borrower is quiet, conscientious, and inconspicuous. We don't steal, we borrow.
These were the words of Pod Clock, the patriarch of the diminutive appropriators in the 1997 film adaptation.
But they could have been uttered by Nicola Sturgeon in response to accusations she plagiarised sections of the programme for government last week.
Politicians are of course quick to point out when the government nabs their ideas. They almost seem affronted by those in power taking the credit for their handiwork.
Surely, deprived of calling the shots, having your policies adopted and deployed is the pinnacle for a party in opposition?
It was not just flattery though when Nicola Sturgeon outlined a programme for government last week with strong tones of borrowed material.
The First Minister was also guided by the need to make pacts with her opponents.
As a minority administration, the SNP Government would collapse without winning the support of MSPs on rival benches for setting Scotland's budget.
That could be why much of her legislative plans for the coming year were rooted in Green ideology.
Fining motorists for driving heavily polluting cars into cities like Dundee and ending the sale of new petrol and diesel cars earlier than down south are radical proposals that surprised many – not least those facing hefty charges with little time to adjust.
The SNP has an eye on bringing the Greens – who buddied up with the Nationalists to ensure the passage of this year's budget – back into the fold.
That bridge was burned when the SNP decided to back a cut to air passenger duty.
It would be unthinkable for the Greens to support any budget with such a commitment in it.
The Lib Dems could also help prop up the SNP, who buttered them up by backing an end to the presumption of jail sentences shorter than a year.
Wille Rennie's party demand more cash for education and mental health support, but are not a comfortable fit in the manner the pro-independence collaboration of the Greens and SNP would be.
The way Ms Sturgeon is minded to "build alliances" is through the tax system. All of the Holyrood parties the SNP would be willing to do a deal with are advocating tax rises.
Only the Tories stand against income tax rises. While a precedent exists for the Tories bailing out the Nationalists in the budget, a joining of forces in today's climate is inconceivable.
That should mean the writing is on the wall when it comes to tax rises. The key question is who rather than if.
Ms Sturgeon has said the burden of austerity will not fall on those who least afford it, although she has not ruled out hiking taxes for basic ratepayers.
Despite an increase in numbers of those earning at least £150,000 a year, there are still only 21,000 on the additional rate.
Targeting them does not provide much scope for cashing in, given they tend to be a highly-mobile group who can be paid through means that do not expose them to income tax.
Those top earners, as well as higher rate payers, are already paying more than their English counterparts after the SNP refused to follow a UK Government cut tax cut.
If you are serious about raising extra revenue, the country's 2.2m basic ratepayers are the starting point.
A 1p rise for those earning as little as £11,500 – as backed Labour and the Lib Dems – is hardly progressive though. Perhaps the solution is a new middle rate of 30p that protects the working poor.
Whatever plan emerges from her discussion, it looks like she will have to convince Scots that a more expensive deal is better than the one English taxpayers are getting.
She can already point to free university education and free personal care, which is being extended thanks to the Frank's Law campaign, as evidence of Scots getting more bang for their buck.
If she can protect modest earners, will those who can afford it really be outraged by paying a little bit more?
Attitudes surveys do not shed much light on the issue. An Ipsos Mori survey from last year showed support for an increase in the top rate of tax, but at the time respondents wanted rates to be in line with those in the rest of the UK.
Business leaders are adamant the economy will suffer badly if Scotland gets a reputation for high taxes.
It is a risky path to go down, with Brexit also being seen as a chance to market Britain as a low-tax haven, as Tony Blair raised at the weekend.
The SNP fought hard for major tax-raising powers at Holyrood, which has marked it out as one of the most powerful devolved parliaments in the world.
The fight to convince the public and businesses that they should use them will be even tougher.