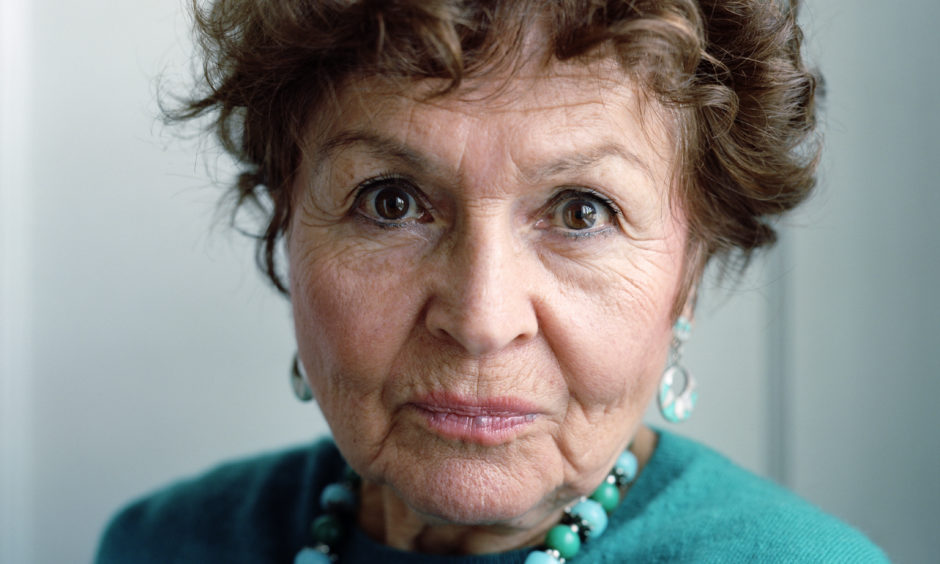 A Polish born Jew who hid from Nazi storm troopers in a hole dug beneath the wardrobe of her family home during the Second World War has blamed Brexit for "dividing people" and a rise of "anti-immigrant" sentiments in parts of Britain since 2016.
Janine Webber, 87, who lost her mother, father, brother and other family members in the Holocaust, said she had always regarded Britain as "one of the most tolerant countries in the world".
However, it upset her that some right-wing elements in politics had stoked nationalistic divisions in recent years.
"Brexit hasn't helped – it's divided people," she told The Courier.
"But through history there has been the persecution of the Jews. It started with the death of Jesus and the church was very anti-semitic. I think whenever there are political difficulties, economic difficulties, they try to blame someone – the Jews are an easy scapegoat."
To mark Holocaust Memorial Day on January 27, Janine, who now lives in North London, will be campaigning for a more tolerant society when she speaks to children in Edinburgh and Glasgow about her wartime experiences.
She is saddened when she hears of Holocaust deniers. Her message to them is simply: "I was there – and I'm not the only one!"
Born in 1932 in Poland's then third city of Lwow (now in Ukraine), Janine, whose family owned a grocery, was seven-years-old when the Russians invaded her city from the east and nine when the Germans pushed them out after invading from the west.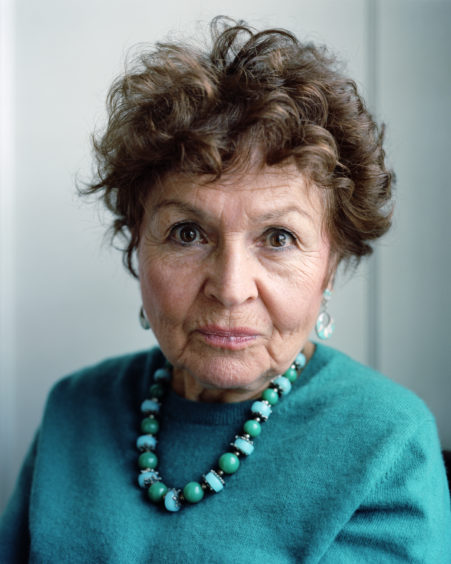 Her over-riding memory of that period is one of fear.
"When I first saw the Gestapo – the armed German police – they were trying to round up the Jewish men and were killing them," she recalled.
"When the Germans came my father came running in and said 'the Germans are after me'. He jumped from our second floor balcony and hid under the first floor balcony. My mother pushed the bed against the door and told me it was because we were Jewish. I was frightened immediately."
Janine said her parents dug a hole beneath the wardrobe for the family to hide in during Nazi raids.
To this day she is haunted by the sight of polished black SS jackboots in the home. Her grandmother was thrown down the stairs.
They later learned that her father had been shot and her uncle and cousin were taken to a concentration camp. Her mother died in a dank cellar after they were forced to move to a Jewish ghetto while the SS later buried her brother alive.
Yet despite the trauma Janine survived. The Polish resistance movement helped her get false papers and she was admitted to a convent in Nazi-occupied Krakow where she had to "mouth the Catholic prayers" amid fears her true identity would be discovered.
After the war, the surviving members of her family moved to France before moving to England at the end of 1956 where she met her future husband and built her life. She has two sons and two grandsons.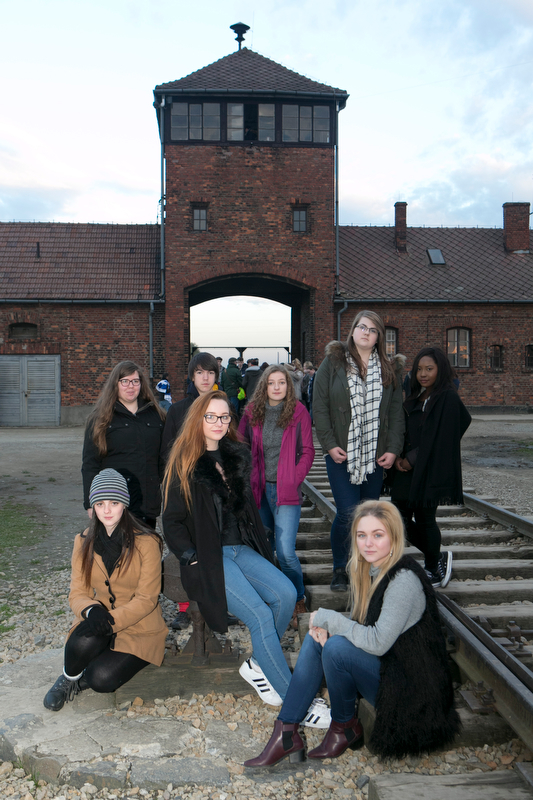 It was 50 years, however, before she spoke out about her experiences.
After becoming very upset recording her story for film maker Steven Spielberg's Shoah Foundation, she was referred to a psychotherapist who recommended she should devote her remaining years to speaking in schools.
Here, an Auschwitz survivor tells The Courier how she kept her promise to tell a dying teenager about the horrors of the Holocaust at the "gates of hell".
Here, a Dundee school girl reveals how just days before she embarked upon an educational trip to Auschwitz, she was surprised to learn a relative had been interred in the Nazi death camp during the Second World War.