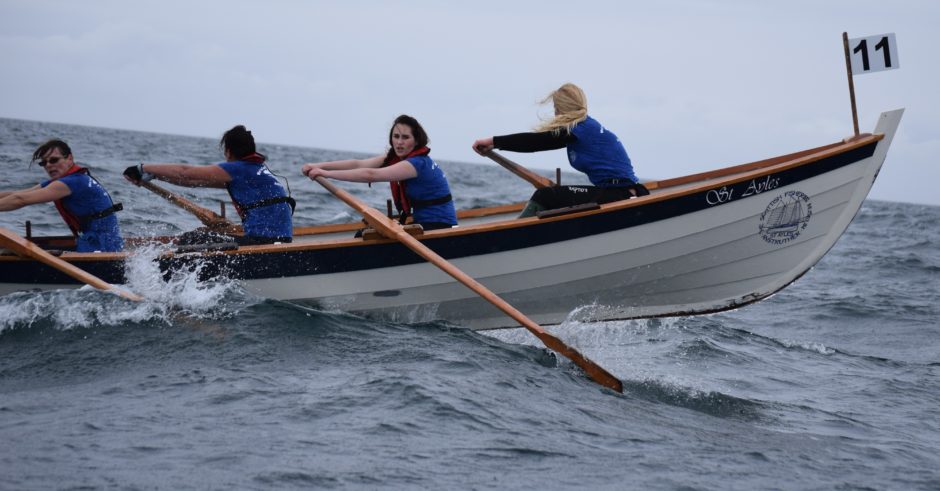 With Scotland's Year of Coasts and Waters 2020 upon us, Michael Alexander speaks to several people influenced by the "lifeblood" of the sea in and around the East Neuk of Fife.
Whether it's his sea-shanty sounding accordion or the acoustic accompanied voice that sounds like it's come straight from the corner of a cosy harbour side pub, the heart and soul of renowned singer songwriter Kenny Anderson, aka King Creosote, has never been far from the sea.
The Crail-based Mercury Prize nominated musician, who grew up in St Andrews, is descended from a long line of East Neuk fishermen on his mum's side, and he admits the sea must be "in his blood".
But the 53-year-old, who played Perth Concert Hall on Wednesday March 11 with a live accompaniment to the film From Scotland With Love, isn't completely sold on the notion that the sea influences his music.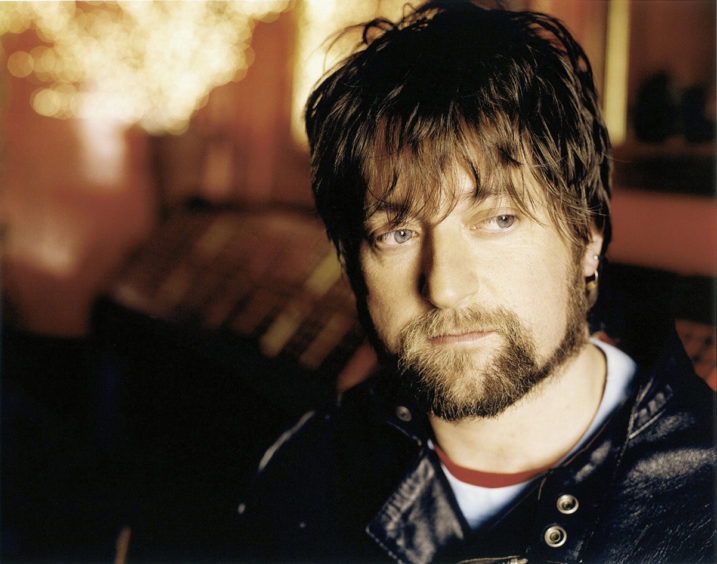 "I find it odd," he tells The Courier when asked about the evocative nature of his sound.
"I like being at the sea. Don't get me wrong. I grew up in St Andrews. My mum's family are from Crail so I'm always in the sea in the summer. I'm maybe not so keen on the boat side of it.
"But when people have said they listen to such and such a track and it's very evocative of Fife and the coast, I'm like 'wait a minute if you take a Scottish accent and an accordion, it's hard to not think of that is it not?'"
Kenny, who has famously clung on to his East Neuk roots, puts the link down to the "breathing, whoozy" sound of the accordion that sounds a bit like the waves. Lyrically he accepts he has maybe been "more influenced" by the sea than he thinks.
But from the perspective of the East Neuk, where the sea was once the lifeblood of thriving fishing communities, the father-of-three also perceives the sea in grander philosophical terms.
"I like to think of the coast as being a real sense of adventure whether you embark on it or not," he says.
"There's a sense of adventure when you live on the coast because you are looking out towards what – towards Denmark? What's over there on the horizon?
"It's very different I would say to being landlocked, and I don't enjoy being landlocked.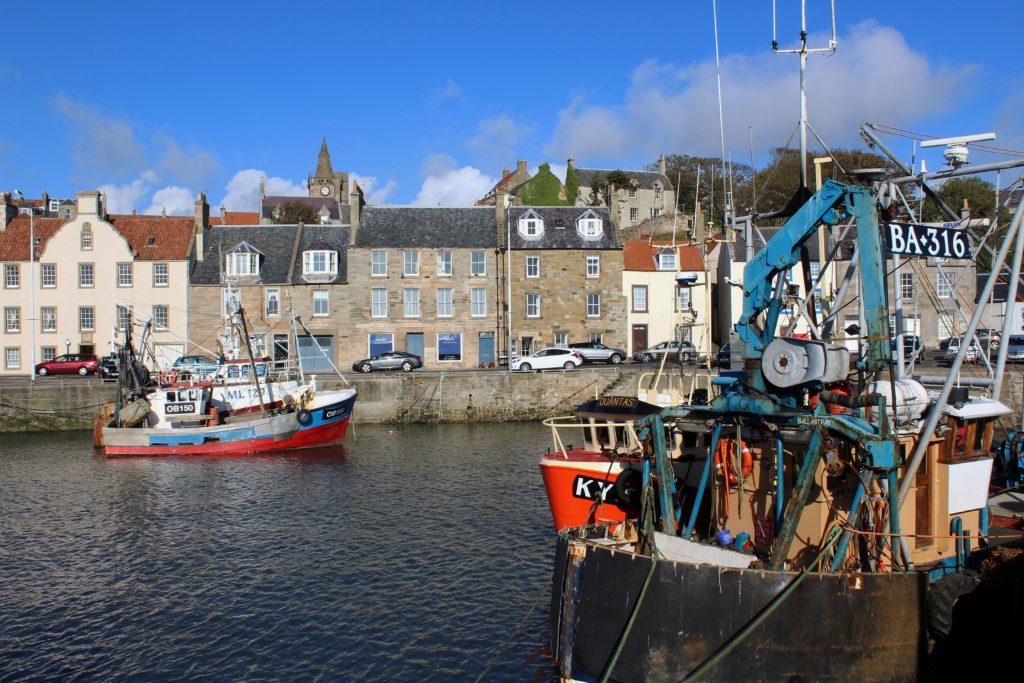 "I need to know that when I step into the sea or get on a boat or not. I need to know that the option is there."
Inspired by his fisherman grandfather and the generations that went before him, Kenny and his Cellardyke-based friend Sean Dooley decided to go halfers, spending £600 on a dilapidated 1903-built 'Fifie' fishing boat a few years ago.
Still in his 40s at that time, it wasn't so much about becoming a sailor, he says, more a case of wanting to "learn some man skills like joinery" and all the stuff he's "useless" at.
Working in conjunction with the Scottish Fisheries Museum where Kenny's partner Jen is assistant curator and where Sean is a boat builder in the boatyard, they transformed it into a beautiful vessel which now takes pride of place as the oldest boat in Anstruther harbour.
But while Kenny still enjoys pottering about the harbour, the boat-owning experience has also left him more convinced than ever that he is a "landlubber".
Not only was his confidence knocked for a while when he broke his ankle in the boatyard a few days after starting the project, it has also reminded him about the dangers of the sea.
"It's amazing how dangerous even a rope is on a boat," he says.
"When the boat strains and you've got your hand in the wrong place, you're not going to come out well. I'm full of stories from the local old guys who take the Reaper out – 'someone lost the tip of a finger!' I've heard all sorts of things.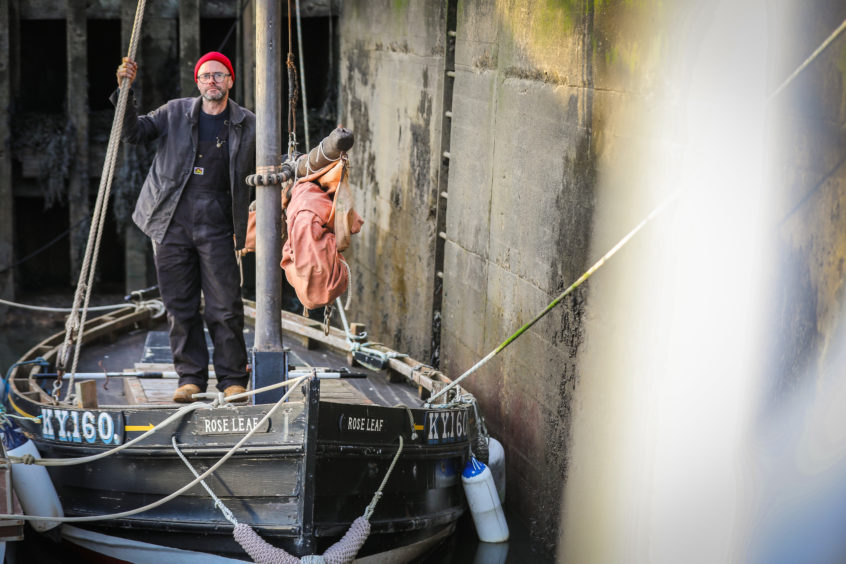 "Losing a finger is not good for playing the accordion. It's not good for anything!" he laughs.
Sean Dooley, 44, also admits he's "not a sailor".
But it was while working on the boat project with Kenny that his interest was sparked which led to him getting a job in the Fisheries Museum boatyard as a boat builder and more recently as acting boatyard manager.
Growing up in a small rural in-land town in south-western Australia, he describes the beach as "somewhere he visited" as a child rather than being an archetypal Aussie 'beach bum'.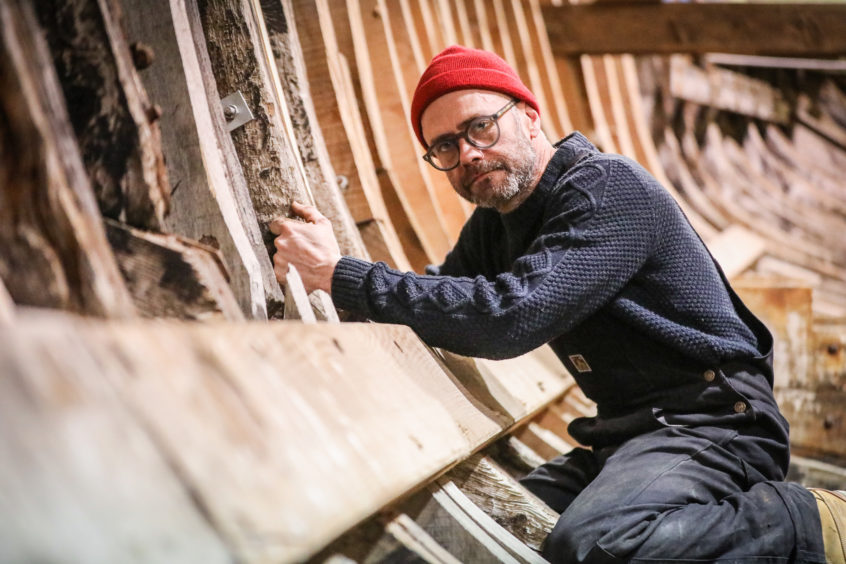 But since moving to Scotland from London, the Cellardyke-based mathematics and documentary photography graduate, whose granny lived in St Andrews, now loves living by the sea which he says is "good for the soul".
"I think everyone is aware of the sea," he says, reflecting on life in the East Neuk.
"Even if they are not consciously thinking about it, they are aware of the rhythms of the sea – the tide going in, tide going out.
"Even if you can't tell how windy it is, if you can look out of your window and you can see the sea you can see if the sea is all choppy and rough. You can tell if the weather's bad."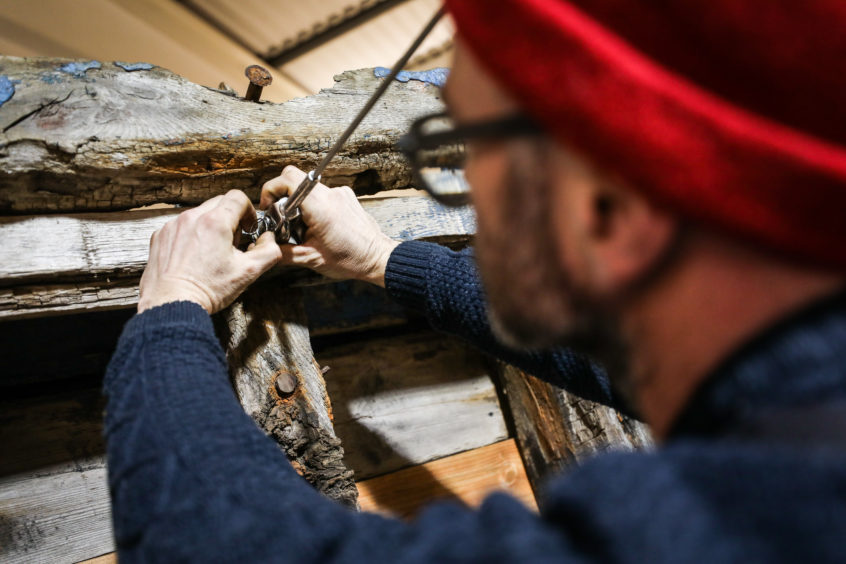 As an 'outsider' coming in, Sean is very aware that times have changed in the East Neuk – not just for the fishing industry but also for the community. Villages that were once full of fishermen and people associated with the industry are now almost all dominated by holiday accommodation, he says.
Yet what really draws him to the area is the community that still exists. Pottering about with his boat at the harbour has also opened up another whole section of the community to him.
"There are people here who've been here all their lives, people who've moved here because they love it, people who are really interested in local history and local traditions, and there are some people who aren't and that's fine as well, "he says.
"It's very different community wise to anywhere else I've ever lived.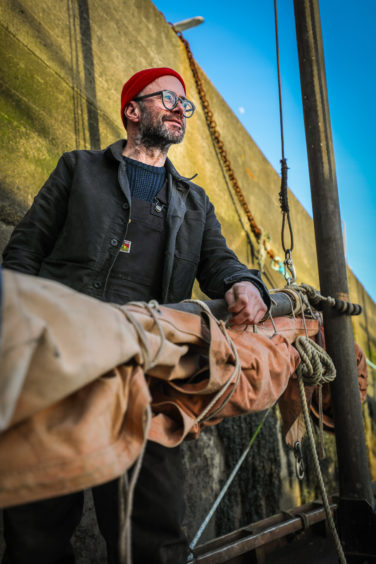 "I don't know if it's because of the historical industry or the geographical quirk of Anstruther being slightly cut-off. Visitors only come to Anstruther to come to Anstruther – it's not on the way to anywhere.
"I love being somewhere where everyone says 'hello' to each other in the street."
Someone else who knows all about the changing face of the East Neuk and the ever present influence of the sea is Elsie Johnstone, 59, secretary of St Ayles Rowing Club.
The former Cellardyke Primary and Waid Academy pupil – who works as postgraduate secretary in the School of History at St Andrews University – is descended from fishing stock.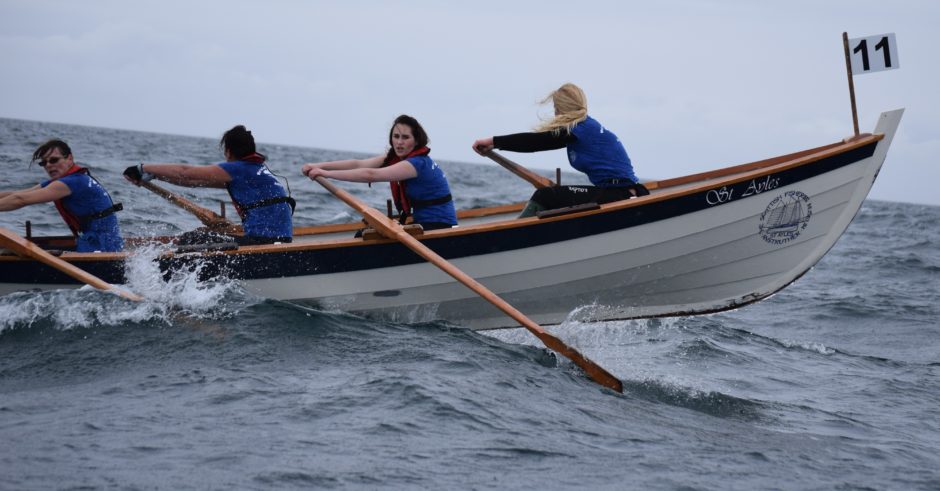 Growing up in Anster, she has fond childhood memories of going out to the May Isle with her prawn fisherman father at a time when he took the doctor out on his monthly visit to the families who then lived on the island.
These days it's tourism rather than fishing that dominates Anstruther Harbour. The "right of passage" that took many of her classmates and brothers into fishing has long gone.
But Elsie has rediscovered her own love of the sea through her 10-year involvement with the rowing movement, which was founded by the Scottish Fisheries Museum a decade ago when it commissioned the first skiff.
To celebrate the 10th anniversary – which coincides with the 50th anniversary of the Scottish Fisheries Museum and the Year of Coasts and Waters – the St Ayles club will be taking part in a series of commemorative relays around Scotland over the summer.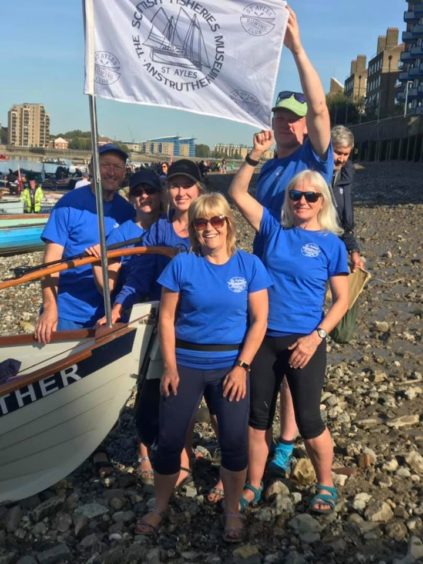 "Skiff racing used to be a huge thing with miners racing out from Wemyss in Fife," explains Elsie, who insists she was "never a sporty person".
"More than 10 years ago, a local boat builder wanted to get that going again.
"He approached the museum, and the museum equally had been thinking about trying to get a boat building project with the local college at Kirkcaldy.
"The museum then commissioned him to come up with an idea for one which he based on a Fair Isle Skiff from the Fair Isles. He then got someone to design it. They were built to race. But they are also used for social rowing – to explore the coast."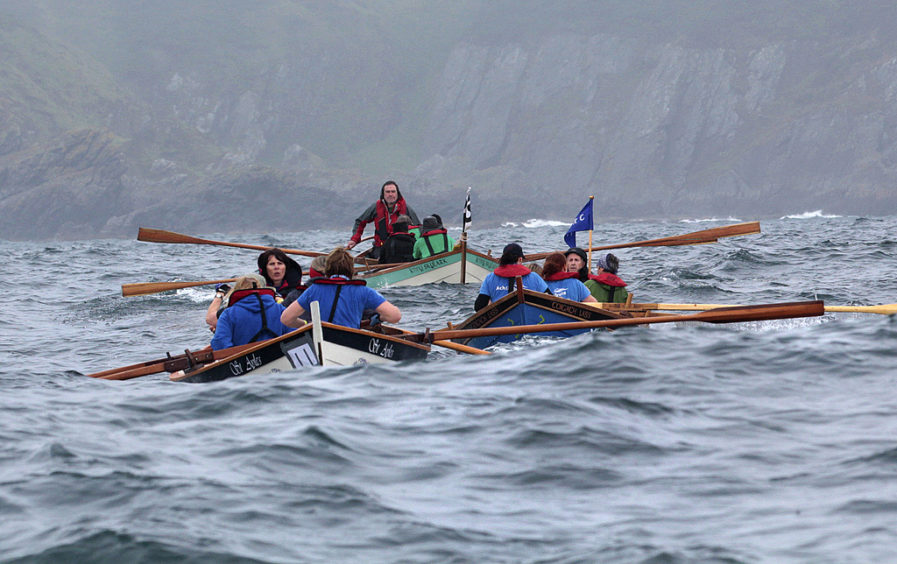 Elsie explained that the St Ayles club has around 60 members with an active core of 20. It's open to all ages. But because of the flexibility needed to work around tides and weather, she said it's mainly older women who take part.
Since being launched in Anstruther a decade ago, she said around 200 skiffs had been launched in the UK – mostly in Scotland – with a global presence now everywhere from the USA, Australia and Canada to Holland, New Zealand and South Africa.
Anstruther's third skiff 'Coull D', launched in 2014, was even named after her father Coull Deas MBE who was skipper of the Reaper for many years and a stalwart of the Scottish Fisheries Museum Boats Club, which helps to look after the museum collection.
"The draw for me is the water," she says when asked why skiff racing appeals to her.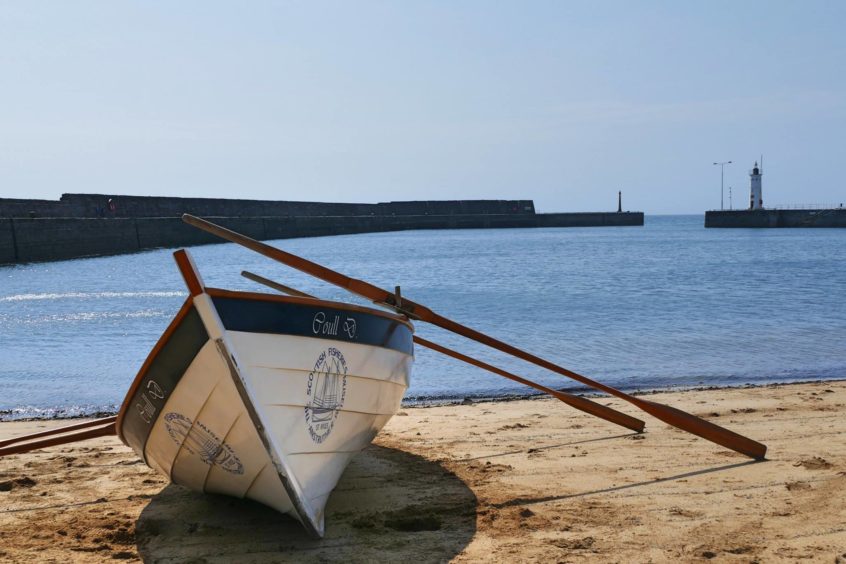 "As a local I got back to my town if you like, representing them.
"We have world championships for skiffs. We've done really well. The fact we've met and know so many people from all over Scotland. The people part of it is important plus I've seen so much more of Scotland than I'd ever seen!"
Growing up in Glenrothes, Andrea Elder lived about as far away from the coast as it's possible to get in Fife – which of course isn't very far away at all!
The former Auchmuty High School pupil has fond memories of "going to Anstruther for your chippie" and days out at Ravenscraig Beach in Kirkcaldy.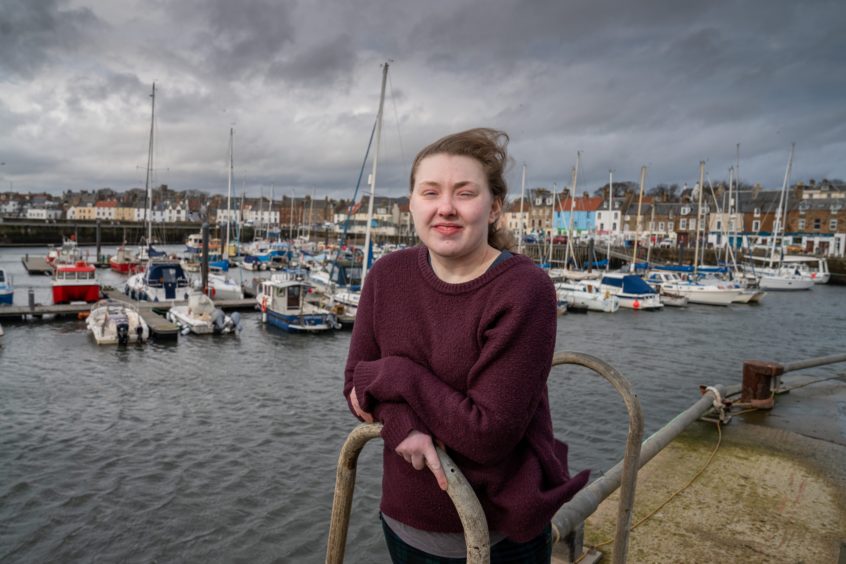 Now that the 22-year-old works as the 50th anniversary events officer at the Scottish Fisheries Museum, however, she has an even greater understanding of how the coast and water is the "lifeblood" of Anstruther.
A recent exhibition called Boats, Fish and Folk: 50 years of Scottish fishing focused on the changes to the fleets, the harbours and the livelihoods that were dependent on the industry over the past 50 years.
But Andrea hopes the current Sea Change exhibition – which runs until June 21 and explores what the seas, and the fishing industry, will be like 50 years from now – will further float peoples' knowledge.
"We have such a passionate museum community," she says.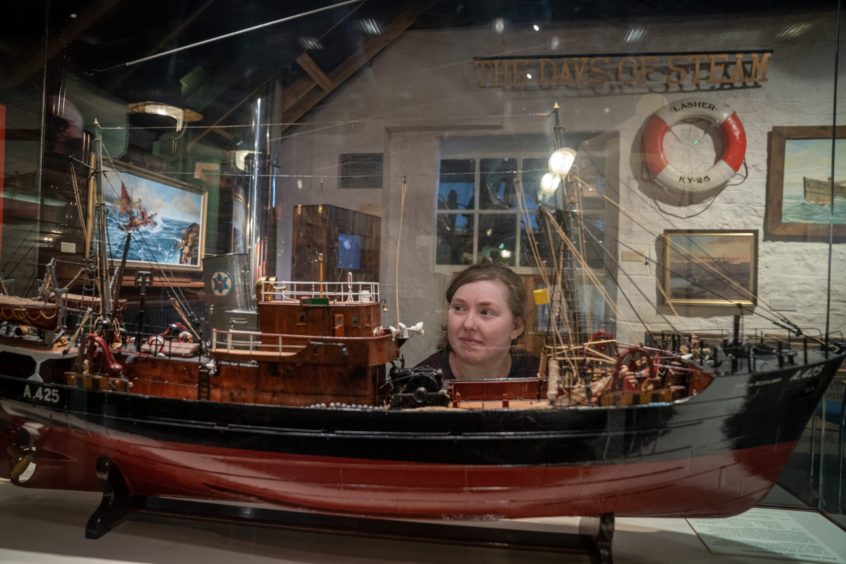 "They just love Anster, love being beside the sea – love being on boats and working with boats.
"The new exhibition is very prominent with the Year of Coasts and Waters and the whole environmental sort of crisis that we are going through.
"It includes a podcast and we are talking to industry and professionals about the changing sea."
Since the Scottish Fisheries Museum opened its doors on July 4, 1969, the number employed on Scottish fishing boats has halved.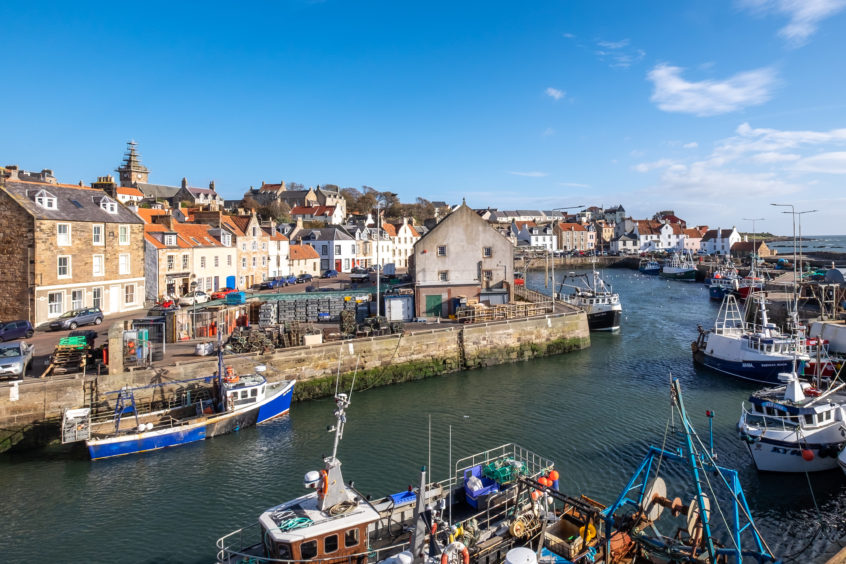 Numerous smaller harbours, including Anstruther, have been converted to use as yachting marinas while fishing has become concentrated on fewer, larger ports.
This has, in turn, had an impact on the many businesses that once supported the fishing fleets.
And yet, today, seafood is celebrated as one of Scotland's finest natural products.
As well as the traditional fish and chips, Scottish shellfish is prized the world over.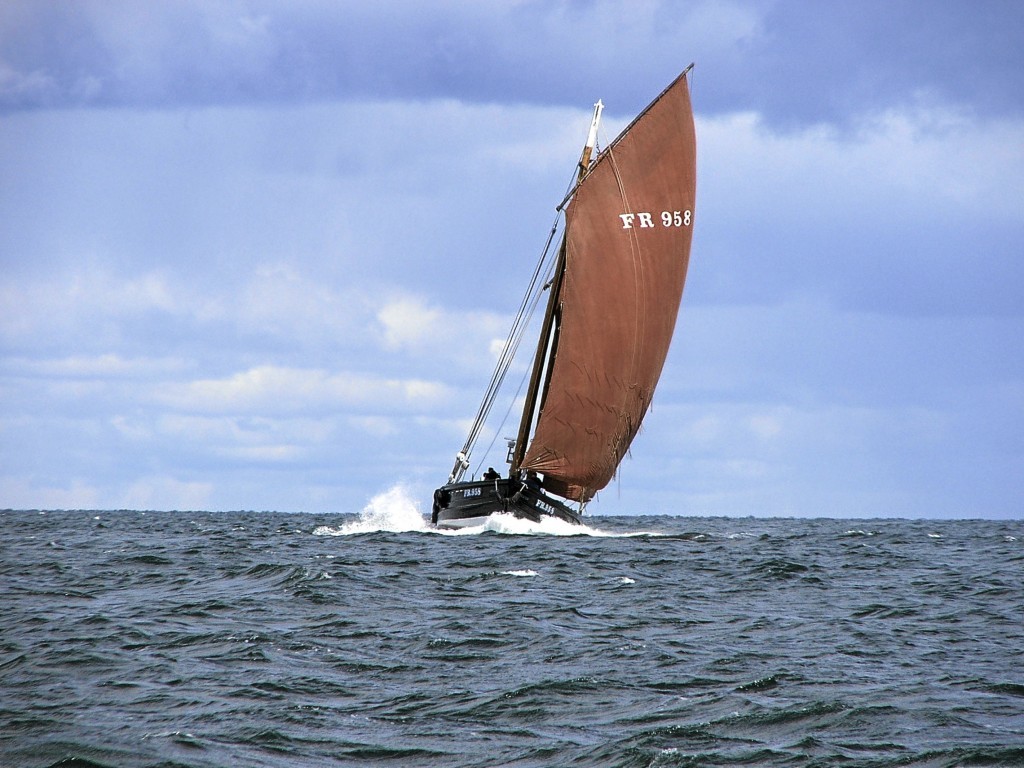 Those who work in the industry have to be adept at navigating complex technology, international politics and environmental issues to do a demanding yet rewarding job.
*The ongoing relevance of the coast will be celebrated at the Anstruther Harbour Festival in June – the Scottish Fisheries Museum's official Year of Coast and Waters event – which will this year be using its Gaelic name Feis chala an t-struthair.