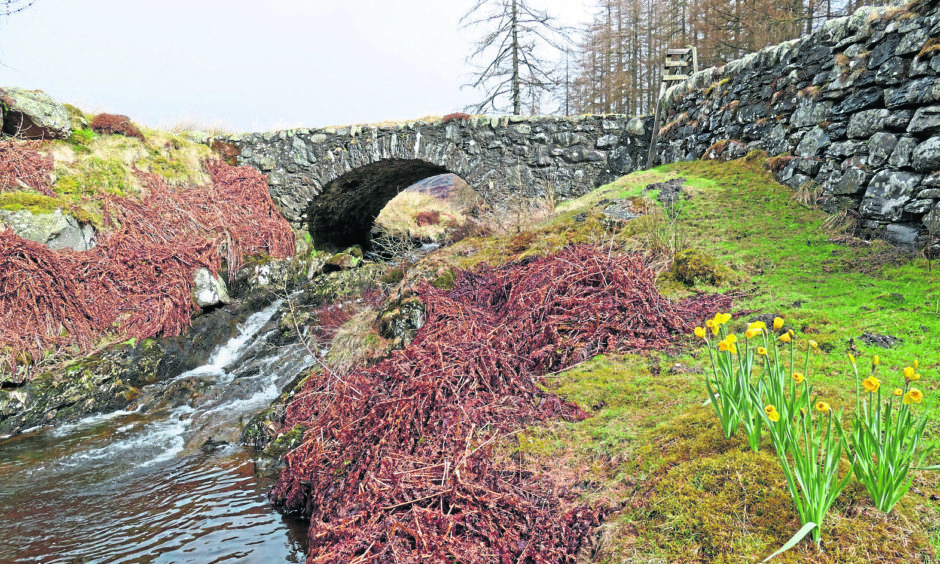 Nearly a century ago, this newspaper demanded answers to what it called the Sma' Glen Mystery.
It was not satisfied with the official explanation that the death of coachman Alexander Chalmers was accidental.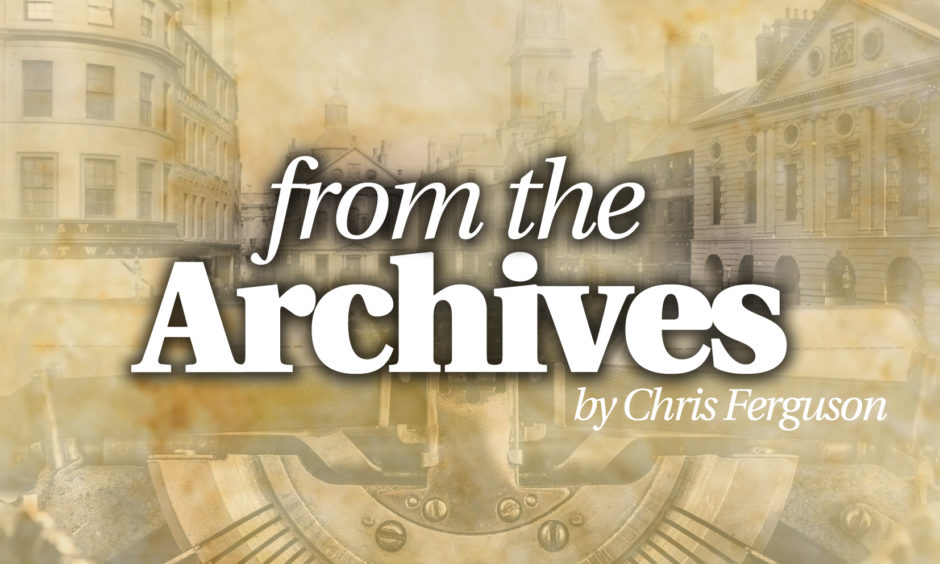 Chalmers, 65, of Crieff, suffered serious injuries on a snow-swept Highland road and died minutes after staggering into an isolated inn.
Chalmers, who drove a horse-drawn van for D&J McEwan, merchants, left his home on the morning of October 9 1926. He drove through a storm which deepened in severity.
The storm was one of the worst to hit Scotland in years.
It claimed at least five lives and left ships wrecked. Chalmers pulled the waterproof tarpaulin over the van and made deliveries to farms between Fowlis Wester, Glen Almond and the Sma' Glen.
It was only early October but the combination of gales and rain made it bitterly cold.
At 7pm that night, John Gorrie, proprietor of the Foulford Inn and Hotel, a white-washed building at the start of the glen, was in his stable tending his pony.
His daughter Betty was in a sitting room at the back of the hotel when she heard three noises like shouts. She ran to the door and saw Chalmers sitting in his van with his face covered in blood.
"I have been struck on the head. They hit me with a lamp," the driver told Betty.
Father and daughter helped Chalmers inside and she noted that despite his height and weight, he did not lean heavily on them.
He asked to be placed on the floor and recognised Betty as she bathed his wounds.
He did not last long. As Betty tended to him, Chalmers rolled over, gave three gasps and died.
Robert Stirton, 21, a motorvan driver, then arrived at the inn and recalled he had seen a lamp on the road at Buchanty, a route Chalmers had not travelled.
Police Inspector John Robertson and Dr Haig arrived from Crieff to inspect Chalmers' body. They concluded the wounds would not have killed him but the shock of an attack coupled with the weather might have been sufficient.
Stirton, who had delivered messages to a farm at Dalvreck, told police he had seen a small motorcar near the spot where Chalmers could have been attacked.
Although the storm knocked out telephone lines and brought down trees, Deputy Chief Constable Macpherson managed to join the inquiry team.
The team interviewed a William Ridley who lived a mile from the Foulford Inn. He said he had passed Chalmers' van that night and seen him crouched up against the wind.
Chalmers did not answer. Next day, Ridley's sister found Chalmers blood-covered hat in a field.
Three months after his death, Sheriff Valentine and a jury of two women and five men sitting in Perth heard an inquiry into the incident.
They recorded a unanimous verdict of accidental death.
In response, The Courier ran an editorial which stated that until outstanding questions were answered the Sma' Glen Mystery could never be considered solved.