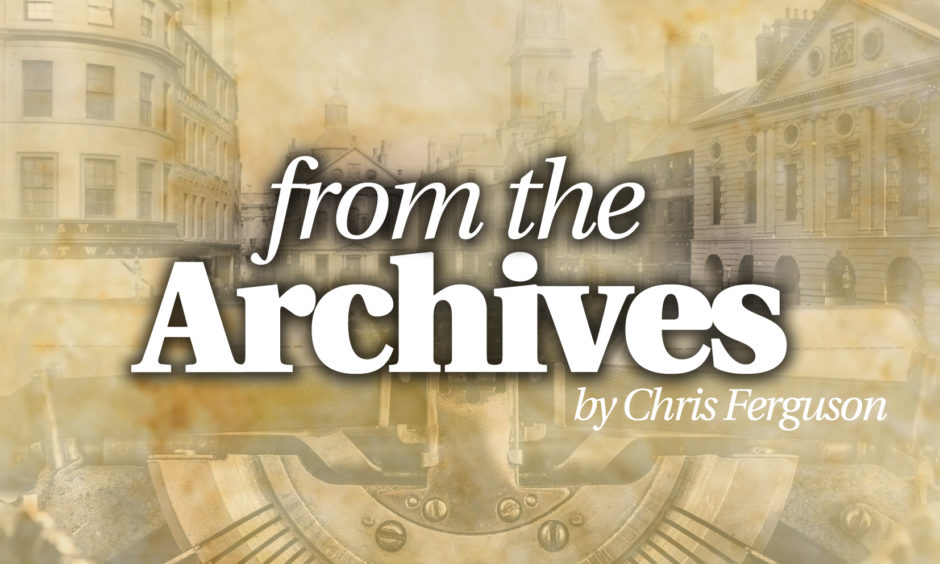 The descent of Tinkerdom into a state of semi-barbarism appalled writers in the mid-1800s.
They recalled a nobler time, a century or so before, when Tinkers, although feared, were held in some esteem.
One tribe eulogised was the Grahams, who led raucous rampages across Perthshire and Fife in the 1700s.
They were said to be headquartered in Lochgelly but were known in Perth, Strathearn and Kinross-shire.
At their head was Charlie Graham, a thief, housebreaker and horse stealer. He often dodged justice or escaped from jail but the law caught up with him in the end and he was roundly whipped and banished from Scotland.
But there was a younger generation ready to fill his place.
Among them was Meg Graham, a young lady of uncommon beauty. She was also a notorious thief who was often imprisoned, whipped and pilloried but who remained stubborn and untameable to the end.
She is said to have enjoyed 28 Christmas dinners in jail in Perth.
Her brother, also Charlie, was his father's natural successor. He was more than six feet tall, with a strong physique and a sharp mind. His wrist was said to be wider than that of two men.
His character was composed of a mix of lawlessness, honour and generosity. He also loved a fight.
At every country fair the Graham gang would appear in full force. The women would kick up a row and then men would wade in with fists.
At one summer fair in Perth, a fight began between ploughmen and weavers. Charlie took the weavers' side.
The fight engulfed the city streets for half an hour before the magistrates called out soldiers from the barracks.
When the fight had been broken up, the Grahams were nowhere to be seen and neither were the wallets of many of the combatants.
Charlie was not lacking in compassion and tales of "robbing the rich to help the poor" followed him around.
He once came to the aid of a widowed Crieff publican who could not pay her rent. Charlie's method was to wait until the factor had settled down to sleep in a sheltered spot and relieve him of his wealth and hand it to the widow. No doubt Charlie took some commission.
He also came to the aid of a struggling farmer whose wallet containing £40 was lifted at a market near Crieff.
Suspicion fell on Charlie but he soon identified a Highland drover as the culprit and reunited farmer and cash.
Charlie was often convicted of theft and banished from Perthshire. At other times he was sent to Perth prison but usually broke out.
So when he was charged with horse stealing and remanded to Perth the authorities placed him in irons in the old part of the jail to prevent an escape.
He was tried, found guilty and sentenced to death. He was marched to the scaffold by four soldiers to prevent his escape.
Charlie used the moments before his execution to bow and wave to his many supporters and friends.
Leadership of the gang fell to Charlie's brother-in-law Charlie Brown but he did not have the mettle of the former leader.
With the gang weakened, the authorities dispatched a party of dragoons. The Grahams were finally smashed in a battle at Auchtergaven.