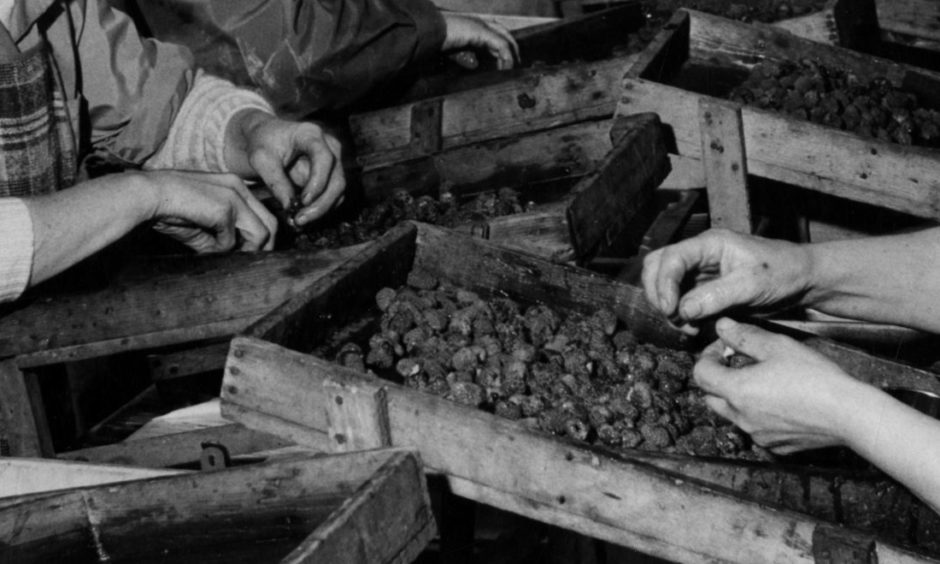 There can be few better places to be on a summer's day than an east of Scotland berry field.
Roads that seem the dominant landscape feature when you drive along them suddenly appear insignificant.
You become part of a broad, rolling sweep of geographic contours.
Sun and breeze combine with the aroma of berries, foliage and soil to produce a unique experience.
A little bit of paradise – but not so long ago our berry fields were an example of paradise lost.
I came across a report from July 22 1901 that painted Blairgowrie, the centre of the berry harvest, as a northern Babylon.
This newspaper argued Blairgowrie was doomed and only immediate repentance and reform could save her.
During high summer, the town's 3,000 population was boosted by 6,000 berry pickers who created "perfect pandemonium".
Our correspondent stated: "Into it are poured the scum of neighbouring towns, Dundee, Perth and Glasgow – all contributing a share.
"The number of dirty, drunken, desolate men and women loafing around Blairgowrie is legion."
These berry pickers seemed to combine a little work with a lot of holidaying.
They stayed in bothies, tents or bedded down in hedgerows and used Blairgowrie as a sort of rural theme park.
In down-time, they would go from door to door "whingeing, begging, bullying and stealing".
Children were often robbed on their way home from school. The most disgraceful scenes happened after 6pm. Our correspondent tells us the "roadsides are strewn with women making their toilette" between stand-up cat fights.
Blairgowrie's Wellmeadow, an oasis of green flanked by fine buildings, was home to a coarse carnival, worse even than Dundee's Greenmarket.
The town also had a reputation as a health and holiday resort but the mob started to drive tourists away.
Not even Blairgowrie's small police complement could stem the bad behaviour. Pubs did not dare turn away these grubby drunks for fear of violence.
As our correspondent put it: "Blairgowrie has become the summer seat of the lowest of the low."