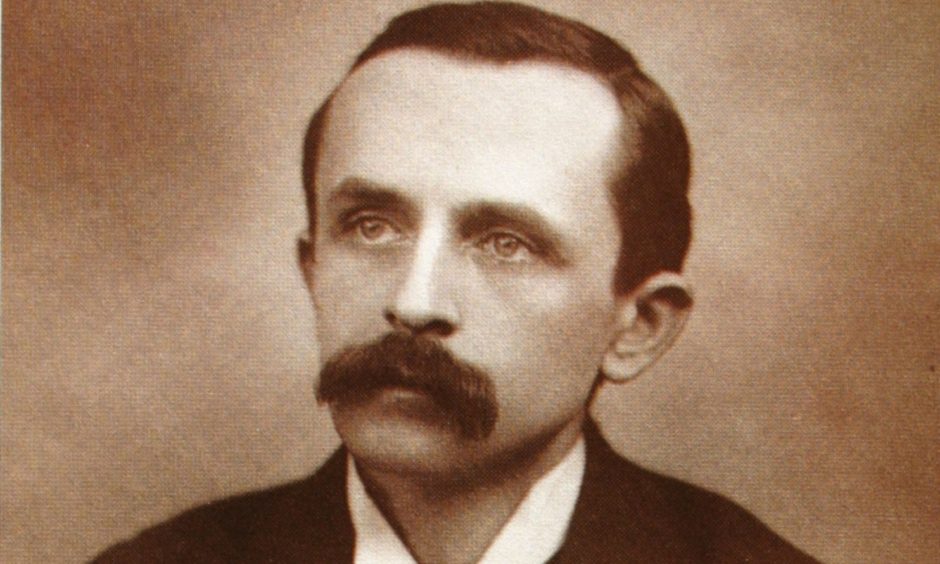 In the second part of our feature celebrating JM Barrie's life and legacy, Gayle Ritchie explores the "dark side" of the Kirriemuir-born playwright and his work beyond Peter Pan
JM Barrie has long been a controversial figure.
As the writer of one of the most best loved fantasy stories of all time, he was known for his joyful embrace of youth and creativity, but there were dark elements surrounding his life that remain a mystery.
In Rosalind Ridley's 2016 book, Peter Pan and the Mind of JM Barrie, the Cambridge University psychologist described Barrie as a "lonely man who had had a difficult childhood…" and that he "found adults difficult and sought refuge in a fantasy world".
On the tragedy of his older brother David dying when Barrie was just six, Ridley wrote: "Their mother became very depressed and Barrie felt that his dead brother was more real in his mother's mind than he was. This may have encouraged Barrie to think in terms of internal mental states rather than the outside world."
Certainly, there was much more to his stories than pirates, fairies and children who could fly.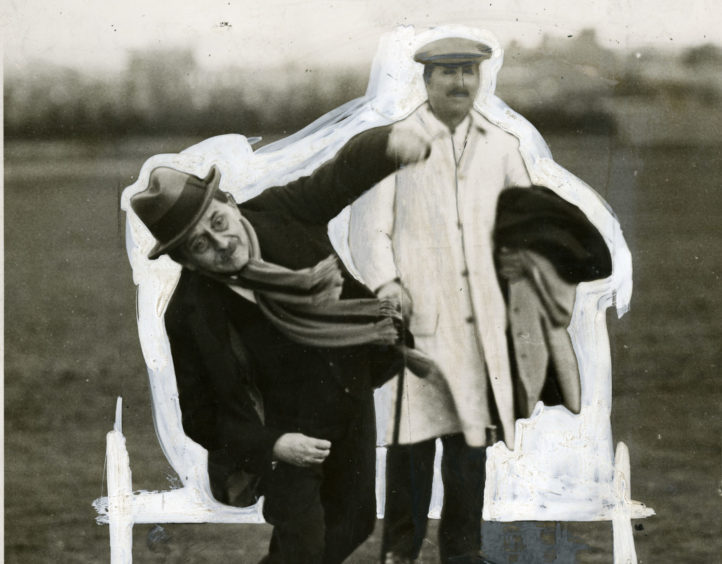 A dark and psychologically profound vision
Barrie's great-great nephew David Barrie is named after JM Barrie's 14-year-old brother David, as was his grandfather.
"My father knew him but he died well before I was born," says the 66-year-old who lives in London.
David is Patron of the JM Barrie Literary Society, which launched in 2017 to bring Barrie out of "Peter Pan's shadow" and encourage readers to appreciate the full breadth of his genius.
"It's right that JM Barrie should be still remembered and taken seriously 160 years after his death. And not just as the author of a classic children's story. He was far more than that," he says.
"Throughout his career he tackled serious issues – such as the subjection of women (What Every Woman Knows), the class system (The Admirable Crichton), and human loss (Mary Rose and Dear Brutus).
"My great-great uncle has often been dismissed as merely 'whimsical', but beneath the humour, the magic and the charm, his vision is dark and psychologically profound."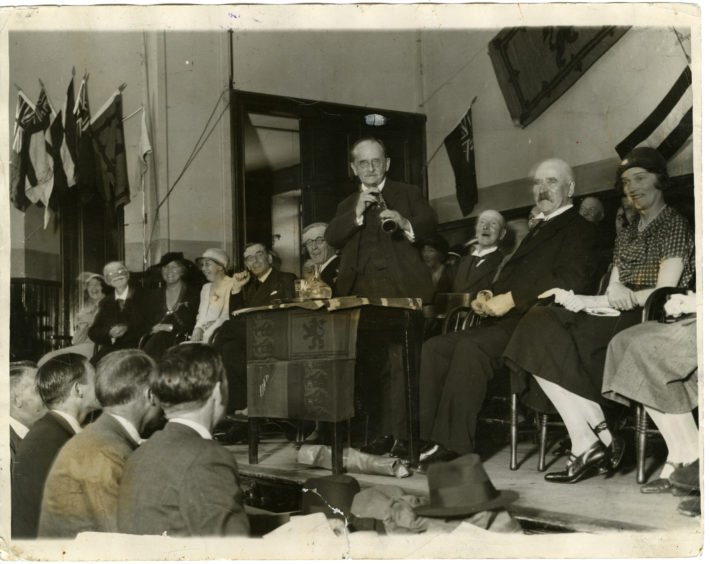 David is adamant that Peter Pan is "not really a children's story at all" – even if it is about childhood.
"It is an allegory that explores the challenges of growing up, falling in love and confronting death itself.
"Peter, forever a child, cannot discover the meaning either of love or death. He is an outsider, forever peeping in through the windows of life and condemned to eternal loneliness.
"Wendy, on the edge of adulthood, offers Peter a love he cannot understand or return.
Peter Pan is not really a children's story at all."
"The Lost Boys are lost indeed when (in one version of the play) they grow up and embrace the asphyxiating conventions of adult life – going to their boring city jobs and leaving behind the imaginative freedom and creativity of childhood.
"It's been a long time since I've seen a production that really brings out these themes."
A glimpse into Barrie's world
David followed in his great-great uncle JM Barrie's footsteps in becoming a writer himself.
His latest book – Incredible Journeys: Exploring the Wonders of Animal Navigation – was named Nature Book of the Year by the Sunday Times in 2019.
David's grandfather was Barrie's nephew and the two were very close.
His father used to visit Barrie in his "grand penthouse flat" overlooking the Thames in central London.
"Not long ago, the property company that now owns it were kind enough to let me and my wife go round it," he says.
"Even though all the original fixtures and fittings have now gone, the view is still magnificent.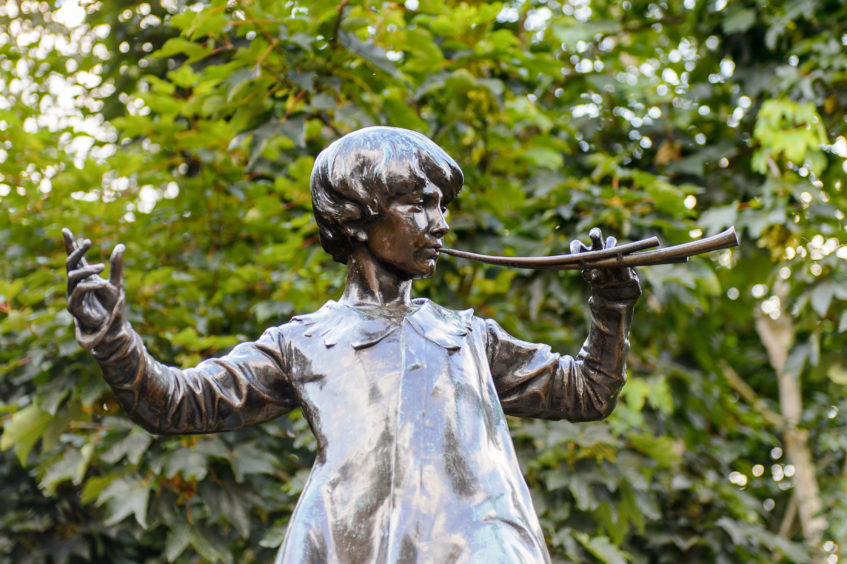 "The house overlooking Kensington Gardens where Barrie wrote Peter Pan is also still standing and recently changed hands.
"I went there several times and was delighted that the Kennet family – who were selling it after almost a hundred years of ownership – had hardly altered anything since Barrie's time. It's a fascinating glimpse of his world!"
---
Beyond Peter Pan
You don't have to believe in fairies to enjoy JM Barrie, says Cally Phillips, founder of the JM Barrie Literary Society.
Barrie was one of the highest-earning dramatists in Britain but today he is chiefly remembered for writing Peter Pan.
The society wants to change that and celebrate the breadth of his works and the depth of his skill as a writer.
"The aim of the society is to advocate for Barrie's work 'beyond Peter Pan'," says Cally.
"It's a community of interest and a place for people to learn and share more about Barrie's prose and stage writing for adults.
"It's not about taking anything away from Peter Pan but Barrie has somewhat been hoist on his own petard.
"That's not unusual – many authors are only remembered for one 'great work' – and our goal is to go beyond the myth that Peter Pan in any way defines Barrie and take a more nuanced and holistic view to his writing.
"Peter Pan, while a great and very interesting play – not just for children – is just a small part of Barrie's oeuvre. A point in the spectrum of a life.
"The characters and themes explored can be found in many of Barrie's prose and dramatic works both before and after. You don't have to believe in fairies to enjoy him."
---
Growing with us
Barrie had the rare ability to engage both popular and highbrow audiences and readerships.
He achieved this not least through Scots humour, and it is this aspect which is partly responsible for why he's not well known today.
"His writing is funny and yet has much depth," reflects Cally.
"Scots humour is dry and easily misunderstood or misinterpreted by the casual (dare one say English) reader.
"In his prose Barrie writes about rural/small town Scottish communities. In his drama he tends to write about London life and the clash of cultures/classes within this context.
"And yes, most folk don't know Barrie 'beyond Peter Pan' – which is a real shame.
"You can read Barrie at different stages of your life and see something new and different – so we might say that he should be celebrated for 'growing with us' rather than labelled as being obsessed with a boy who wouldn't grow up."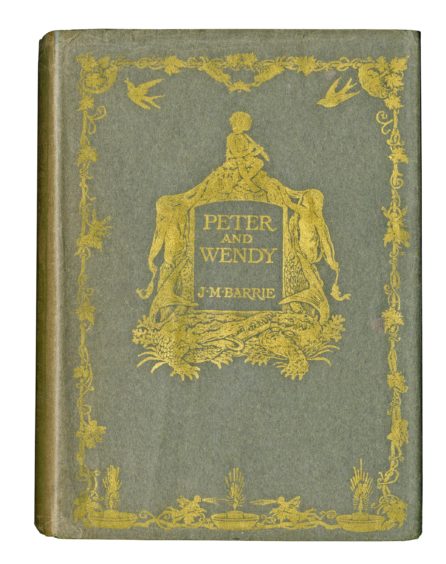 Sentimental Tommy
For Cally, one of Barrie's finest works is Sentimental Tommy, which she says stands out both as an insight into the writer's relationship with Kirriemuir and as an exemplar of the boldly experimental nature of his writing.
"The character of Tommy was well developed long before Peter Pan, and for me epitomises Barrie's skills in narrative, and characterisation," she said.
"It also contains clues to many of his lifelong themes.
"It is many layered and reveals Barrie at his best, exploring philosophy, psychology and literary theory – while at the same time being a masterclass in humour.
"Yet Tommy has lain in Peter's shadow and the work has been dismissed as 'slight' when nothing could be further from the truth."
Sentimental Tommy is riven through with references to Kirriemuir (Thrums) which serve both as social history and illustrate his fascination with the community and landscape of his childhood.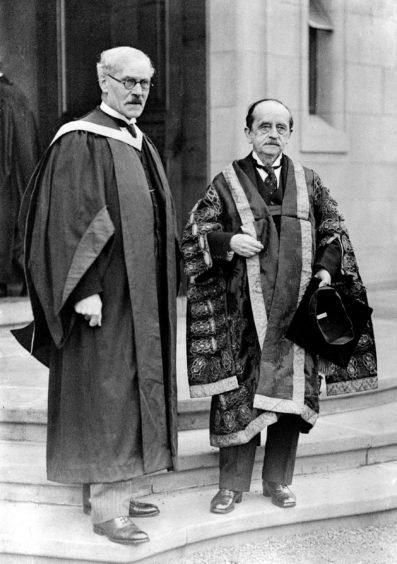 "His commentary is funny, nuanced and beyond realism," says Cally.
"I'd recommend it as a great place for an adult to start with Barrie – but it's not necessarily an 'easy read' for a modern reader.
"Times and fashions have changed in fiction, but I still think it's a vastly under-rated and overlooked classic."
As far as the stage goes, Barrie's plays are beginning to be recognised again and from the short war plays to the longer fantastical ones, there's much to enjoy.
Cally's personal favourites are The Admirable Crichton and The Well Remembered Voice.
"If you get the opportunity to go to a Barrie play – take it!" she says.
A masterclass in how to write
As a writer, Cally enjoys reading Barrie for his sophisticated, multi-layered narratives and dramas.
"He offers a master class in how to write for a wide audience, albeit not a 'modern' audience but that wasn't his aim," she says.
"He wrote for his own contemporary period and that's what I like best as a reader.
"He allows you to explore a world that is long gone and to see an honest, albeit fictionalised, individual view of life."
His commentary and exploration of the contemporary themes within society – from feminism to class consciousness to Darwinism and the challenges and passing of rural life – are all things Cally finds fascinating.
He allows you to explore a world that is long gone and to see an honest, albeit fictionalised, individual view of life."
Barrie was a skilled manipulator
"He invents worlds and invites you in," says Cally.
"He plays with your emotion and preconceptions and this is not always comfortable.
"But it is rewarding. He benefits from being read with an open mind, and without preconceptions. He makes you laugh and he makes you think. I don't know what more one can ask from a writer or dramatist."
Peter Pan statue
A bronze statue of Peter Pan in Kirriemuir's High Street is one of many tributes to Barrie across the globe.
However, Cally believes it's a "shame" there are so many statues to Peter Pan and none to Barrie himself.
"Perhaps a statue in Kirriemuir to the character Tommy Sandys might be more appropriate?" she offers.
"I can't help but see something of an irony in that Kirrie now has a statue of AC/DC frontman Bon Scott and risks becoming more famous for that than for Barrie – but I'm not sure Barrie would care about that.
"Bon Scott may be more Peter Pan than Barrie ever was. But that's just a personal opinion!"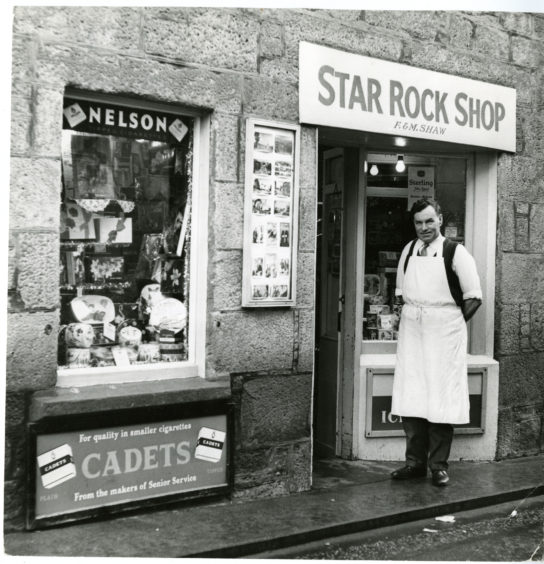 Barrie facts
The playwright was a massive fan of the Star Rock Shop, a sweet shop in Kirriemuir established in 1833 by David Ferguson – still open today.
He visited the shop throughout his childhood later, after moving to London, he took "Starry Rock" back to his canary in his flat at the Adelphi.
Last year, Barrie's A Window In Thrums made its way back to Aberdeen Central Library, having been overdue for 65 years. The book was spotted by a member of the public in a charity shop in London and was then posted back to stunned library staff. It now rests in a glass display case for posterity.
The very first film adaptation of Peter Pan was released in 1924 after Hollywood studios chased Barrie for nearly two decades to sign over the film rights. However, five years after its release the movie vanished from the public eye at a time when studios were destroying silent films to make way for sound. The classic black and white silent film, which has since been fully restored, was shown at a special screening at Dundee's Caird Hall in 2017 with one of Europe's finest organists providing improvised accompaniment.
A fairytale phrase celebrating Barrie turned into an embarrassing nightmare for Angus Council chiefs in 2016. The authority spent tens of thousands of pounds revamping Kirriemuir town centre and inscribed what it believed to be a famous Barrie quote in the granite below a statue of Peter Pan. But suspicions emerged the words belong to a big-screen adaptation of the favourite story and not the author's classic. The council rapidly replaced the phrase with one "incontrovertibly" connected to Barrie.
A bronze statue of Peter Pan which commemorates Barrie stands in Kirriemuir town centre. The original sculpture was erected in Glengate in 1968 but following damage to this a replacement was made by the original artist Alistair Smart and erected in its current position in the High Street. It was unveiled by the Countess of Airlie on August 13 1994. The garden close to Barrie's birthplace boasts another statue of Peter Pan, and a large topiary crocodile in which children can play.
A major community celebration to commemorate the 160th anniversary of Barrie's birth in Kirriemuir on May 9 was planned. Alas, this milestone event had to be cancelled due to the coronavirus outbreak. Instead, there will be an online birthday celebration at jmbarriesociety.co.uk