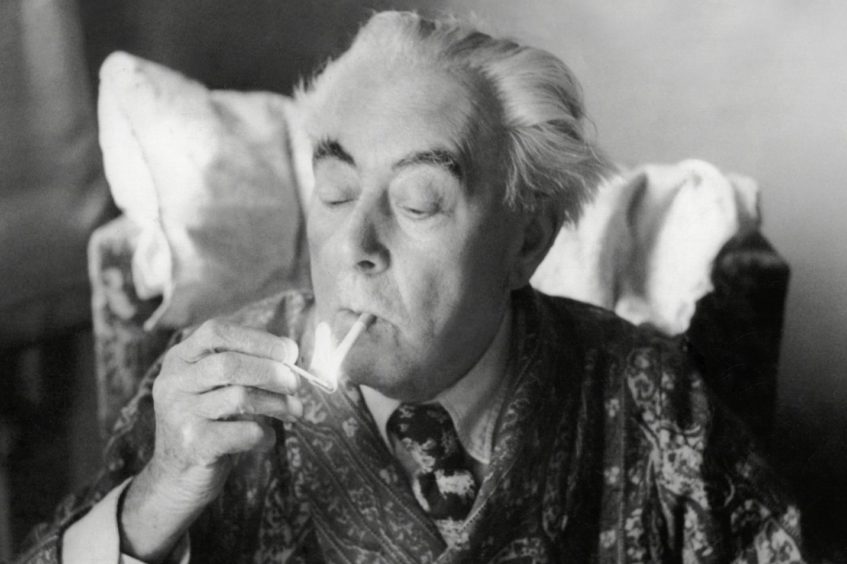 This year's Soccer Aid which was due to take place this weekend was postponed due to the coronavirus pandemic.
The annual match, which features celebrities, athletes and football icons, has raised more than £38 million for charity Unicef to help children across the world.
Four goals
But it was a charity match at Dens Park which featured the unlikely spectacle of the prime minister playing up front for Dundee.
Sir George Robey scored four goals and should have scored more.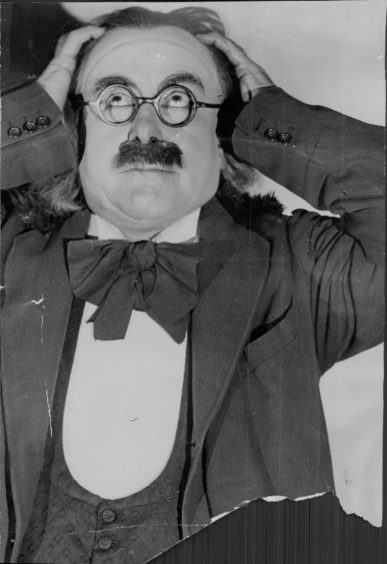 One of Britain's greatest music hall comedians, Sir George was known as the Prime Minister of Mirth.
The comedian was captain of the Dundee XI in a 5-0 win against the Dundee Half-Holiday League Select in February 1909 with George 'Puddin' Langlands also getting on the scoresheet.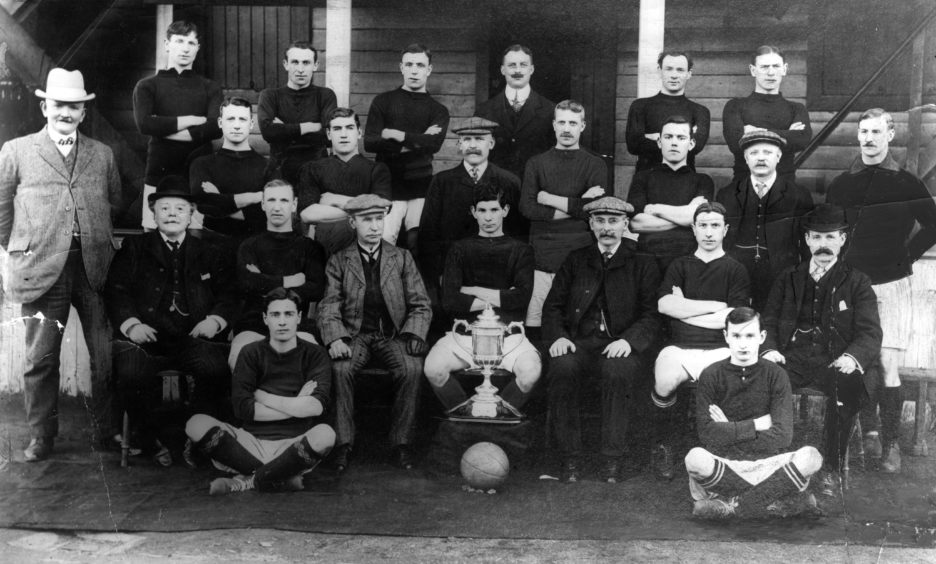 The club had already finished second in the league three times during the decade and Langlands was part of the side which won the Scottish Cup the following year at Ibrox when they defeated Clyde after three games.
Sir George was in Dundee to perform two shows at the Gaiety Theatre where he was being billed as "Britain's greatest comedian".
He made his first appearance on the professional stage in 1891, and of his numerous character roles, the most famous was the collarless cleric with the red nose, the startled and heavy black eyebrows, the indignant stare, and the ribald smile.
But he took his football seriously and he actually should have scored more goals.
The Dundee Half-Holiday League provided games for teams who played on Wednesday afternoons when shops were closed.
The team which played against Dundee kept the back door open.
Keen as a kitten
The Evening Telegraph described the charity game as "more of a farce than anything else".
"Some of the Wednesday men must have wished they never stripped, so simply were they played with.
"Still, their plucky game against the Leaguers was to be commended.
"George Robey captained the Dundee XI and as befitted his responsible position, scored four goals – to say nothing of the 'certs' he missed.
Charity game 1903 – Left George Robey (the Prime Minister of Mirth) Center Vivian Woodward (Spurs and England superstar of period) Right – John Cameron (Spurs player manager). #THFC #COYS pic.twitter.com/3IdO5gZ6Gb

— keith (@keith16024542) August 8, 2018
"The comedian was as keen as a kitten and must have enjoyed the spectacle of the Dens Park team making rings round their less experienced opponents.
"To particularise the Dundee XI would be invidious, save to say Langlands scored the fifth goal.
"On the Half-Holiday side, Calder (Roineach Moir) as right back and Grieve (East End) were about the pick, while McDonald (Central) and Gibb (Roineach Moir) were also fairly good.
"The drawings, all in, amounted to £40 4s 9d, and these will prove a welcome quota to the Dundee distress funds."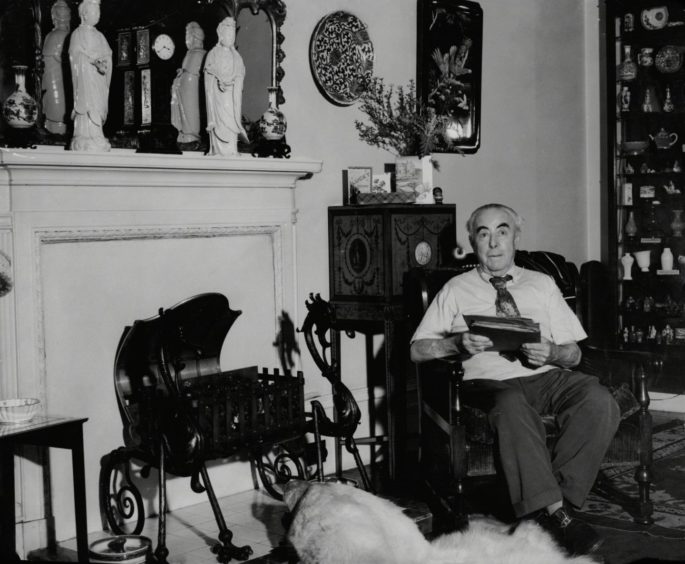 Sir George went on to play at the Gaiety where a sell-out crowd watched him perform his famous songs including the Lion Tamer, Queen Bess, Mudcombe Dyke's Provost and Shakespeare.
He entertained London audiences during World War One with The Bing Boys Are Here, a jovial musical comedy, and for 15 years thereafter he toured in his own revues and with his own companies.
In 1927 he returned to Dundee to perform at the King's Theatre in a musical show called Bits and Pieces which was a great success.
Sir George at his best
The Evening Telegraph said: "What a droll – how truly 'Rigolo' – is Robey in his black coat and clerical hat as he looks over his cane at those who have paid 'largesse' and tells them with mock horror of the little pig, the lady friend – and Birmingham!
"That is Robey at his best.  Robey of the music hall.  Then he is inimitable; he is not perhaps the Prime Minister of Mirth as he has been called – for he has not the genius of a Lauder, or a Nellie Wallace, or an Arthur Roberts – but he is certainly at the least a Cabinet Minister of Mirth.
Born #OTD 1869, George Robey 'The Prime Minister Of Mirth'. #MusicHall pic.twitter.com/OBNAxe1OZw

— Rick Blackman (@rickblackman01) September 20, 2019
"Listen to him taking the audience into his confidence, telling in his high, rasping voice, punctuated by abysmal chuckles, how he "put two and two together" and then watch how he can express twice as much by the mere lifting of those prodigious eyebrows, a cursory glance, a screwing up of the little red nose, or a cough, and an inarticulate: "Well-I-I-ch-"
"Children must love to watch him, though all his songs are not for children's ears – even nowadays."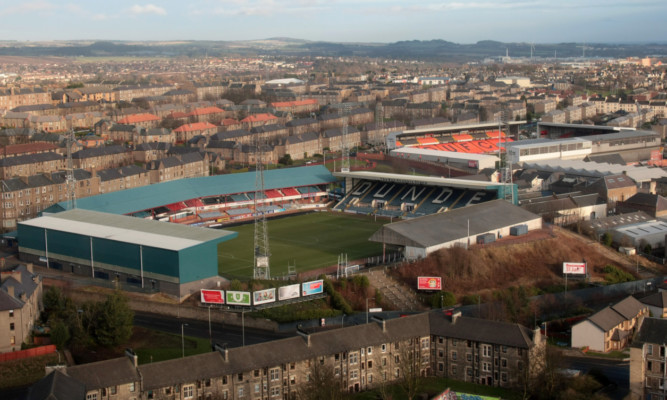 The reviewer said the biggest disappointment about the show was there was not more of Sir George in Bits and Pieces.
Sir George went on to tour South Africa following the Dundee performance and returned to the UK with a parrot called Joey which he was given in Cape Town.
He told how he took to the stage in Johannesburg during an earthquake and thought he was a goner when he left the theatre.
Horrible war cry
"The natives gave me a wonderful reception," he said.
"They were not allowed in the theatre so they had their revenge by standing outside the stage door and shrieking a horrible war cry.
"When they saw my eyebrows they laughed still more, and when I looked offended one of the chiefs dashed off to the village for a weapon.
"I thought my last moment had come but I found this curved knife he carried was a present.
"We were great friends after that."
In 1932 he played King Menelaus in a lavish production of Offenbach's Helen! and three years later he played Falstaff in Henry IV (Part I).
He was best known for his extravagant characterisations, precise diction, and comic timing.
Sir George appeared in many pantomimes and films and in countless music hall performances.
Off the stage he was equally versatile.
He exhibited at the Royal Academy and at the Institute of Painters in watercolours.
He played – and made – violins.
A tireless perfectionist, he worked hard until his retirement at the age of 80.
Famous cane
He was knighted in 1954 and received the accolade from the Queen Mother, sitting in a wheelchair and clutching his little cane "for luck".
He died in the arms of his wife aged 85, grasping the famous cane which throughout his career was one of his stage props.
Lady Robey said: "He fought gallantly to the end.
"When I gave him his little cane just after he took to his bed the tears streamed down his face I wished I had not done it, because I thought I had upset him."