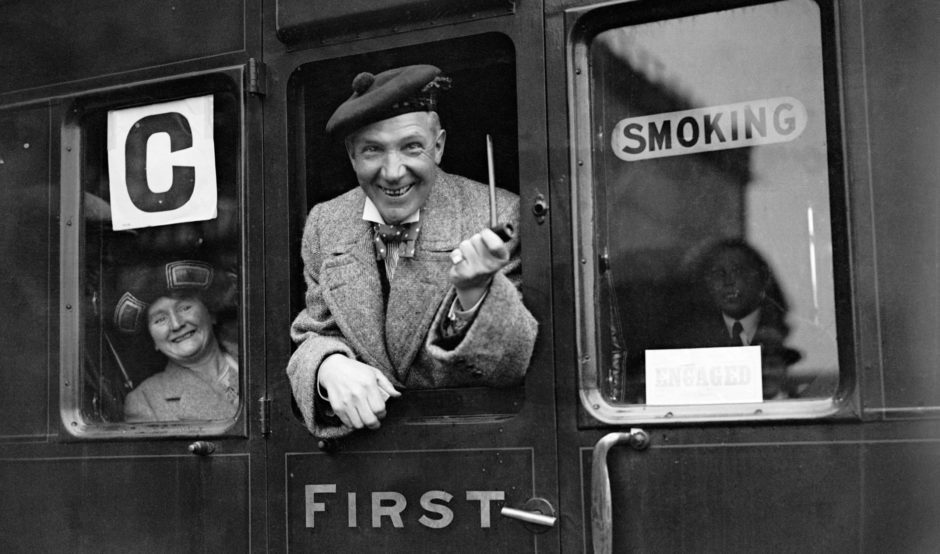 If one held a straw poll on who is the greatest Scots entertainer of all time, who might come out on top? Billy Connolly? Rod Stewart? Andy Stewart? Stanley Baxter?
Well, had such a poll been held in the first half of the 20th Century, one name would have surpassed all others—Sir Harry Lauder. For decades he was Scotland's best-known entertainer, indeed the best-known Scot throughout the world.
Back in the era of steamships and steam trains, he toured the globe playing to packed houses throughout the English-speaking world. He was particularly popular in the United States.
Churchill praised him as "Scotland's greatest ambassador" and the great Italian tenor Beniamino Gigli also hailed his singing voice and clarity of diction. That helped explain his wide popularity: he sang with an undoubted Scots accent but every word was crystal-clear.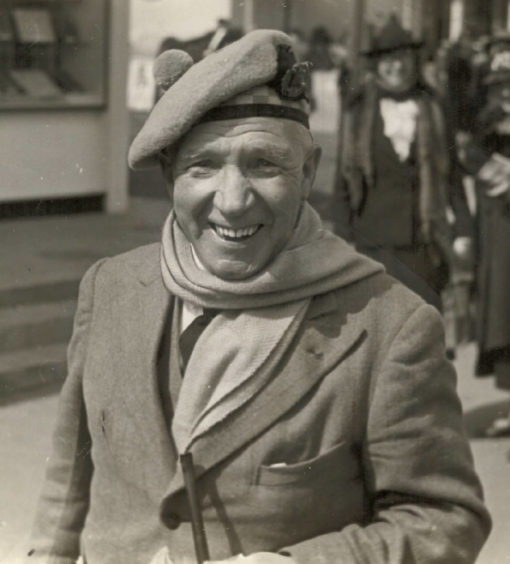 What is more, he unhesitatingly appeared on stage as the archetypal caricature Scotsman, complete with kilt, sporran, bunnet and crooked crummoch, and he played that role to the hilt.
However, what really made him were his many songs, which have been sung for generations and even today are well-remembered by countless people worldwide. Romantic songs such as I Love a Lassie and Roamin' in the Gloamin', funny ones such as Stop Yer Ticklin' Jock, those celebrating Scots traditions and hospitality, such as A Wee Doch and Doris and solemn, stoic ones such as The End of The Road.
They were sung by First World War soldiers in the trenches—and not just Scots soldiers—by the folks at home and at concert parties and sing-alongs everywhere. In 1911 he was the world's highest-paid entertainer and sold millions of records back in the 1910s and 1920s, staggering figures for the era.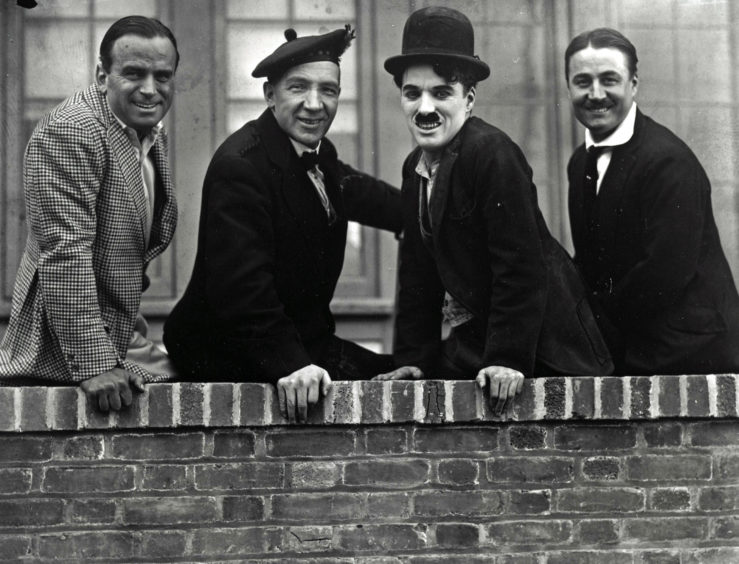 There was no hi-fi or electronics back then—records were all hard Shellac, played at 78rpm on wind-up gramophones with steel needles and foghorn-shaped loudspeakers immortalised by His Master's Voice emblem of the intently-listening dog.
He was born Henry Lauder, but seems to have been called Harry from a young age. He was the eldest of seven children, arriving on August 4, 1870—by coincidence 30 years exactly before the Queen Mother—in Portobello.
His parents were John and Isabella Lauder. His father's family came from the Borders, his mother's (nee McLeod) from the Black isle but had moved to Arbroath.
In 1882 his father, who was a pottery designer-decorator, moved to the pottery industry in Derbyshire but tragically died of pneumonia.
Impoverished, Isabella and her children moved to Arbroath to be near her family and, aged 12, Harry worked in a flax mill to pay his school fees.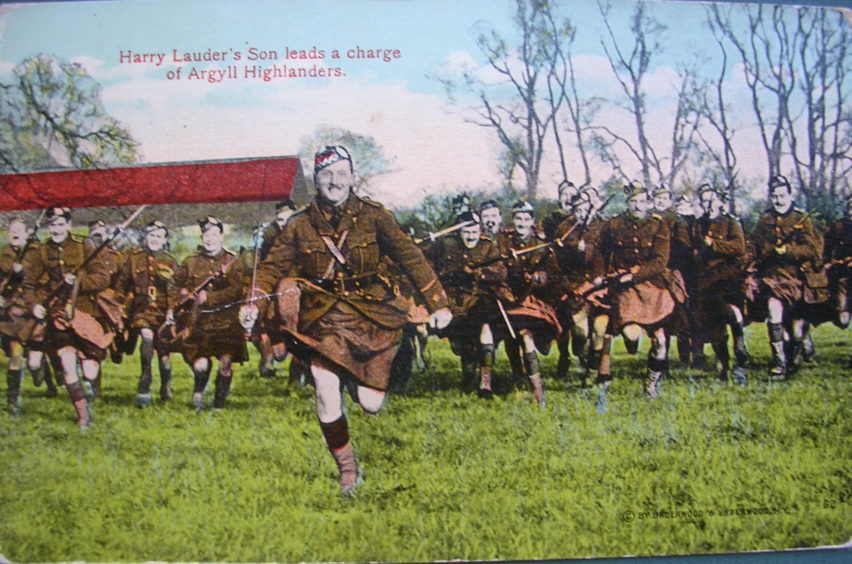 In childhood, he already showed a talent for singing and entertaining and in 1883, aged 13, he won a local singing contest against participants of all ages. The venue was the town's Oddfellows Hall in John Street, which over the years has also been the Royal Gaiety Theatre and the John Street Hall.
Harry's prize? A watch, much-coveted in those days.
In 1884 the family moved to Lanarkshire, and at 14 Harry became a miner and pit pony driver at Eddlewood Colliery, staying there for 10 years and surviving a few underground calamities.
A deadly rockfall trapped him and others for six hours. On another occasion, he heaved a large rock off a stricken colleague, saving his life. By coincidence, another miner who worked in the same colliery group was Keir Hardie, who founded the Labour Party.
Harry never forgot the mines and in later years campaigned for better conditions in the industry, not just for miners but especially pit ponies, who spent pitiful years hauling coal wagons, never once seeing daylight or green grass.
At that time, he often sang and did comic turns for fellow miners and at local concerts. As his fame grew, he sang in Glasgow and further afield, eventually in London where he softened his Scots accent so audiences could understand him.
His singing, humour and vitality appealed to audiences everywhere he went. However, despite his growing success, he never forgot his humble roots and tough early life.
Over the years, he toured Australia, Canada and other dominions and toured America 22 times, even hiring his own private train.
During the First World War, he sang for the troops and also raised huge sums for the war effort and soldier's charities, including a famous Rotary lunch in Toronto that raised $750,000 (a vast sum back then) for Canadian war bonds.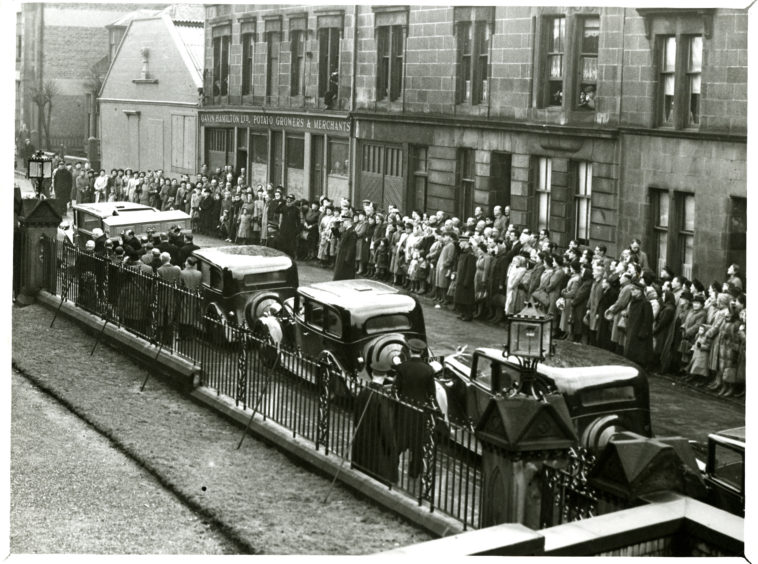 For his efforts during the war, he was knighted in 1919—the news reaching him during a tour of Australia.
However, the war also brought great sorrow. His son, John Currie Lauder, was killed in action on December 28, 1916, yet three days later Harry went on stage to sing his just-composed The End of The Road, one of his best-remembered songs which even today is the club anthem of Birmingham City FC.
The tragedy deeply affected Harry's wife, Annie (Nance) Vallance, the daughter of a colliery supervisor, whom he had married in 1891.
She never fully recovered and died following surgery in July 1927. John's fiancee, Margaret Thomson, never married and on her death in 1975 left funds to establish the Lauder-Thomson Ward at Erskine Hospital near Glasgow.
Harry's global fame is remarkable as it was almost totally achieved in the pre-radio and TV age. If people wanted to hear or see an entertainer, they had to go to the theatre, music hall or burlesque show.
Arguably, Harry was seen in the flesh and on stage by possibly more people than almost any other entertainer. And his fame went before him—when he arrived in Cape Town, some 20,000 people lined the streets to welcome him.
It is hard to pinpoint exactly what made him so successful. True, he brimmed over with good humour and optimism and exuded a cheery Scots directness that appealed to all ages and classes in countries across the English-speaking world.
It is significant Churchill was one of his greatest fans.
His songs would probably strike younger audiences today as too simple and unsophisticated but, in an era when many in his audiences faced dreary, repetitive lives in weaving mills or steel works, or faced the horrors of war in the trenches from 1914 to 1918, his simple melodies and lyrics reminded them of the good things of life—true love, fun and laughter, a drink and chat with friends and the security of home.
Even his most solemn song, The End of The Road, still seeks to offer solace amid sorrow, with the line, "Though you're tired and weary, still journey on, until you come to your happy abode…"
Harry continued to perform in the 1920s and 1930s, meeting or appearing with such great names as Charlie Chaplin, Laurel and Hardy and Danny Kaye. He starred in three films and made brief or cameo appearances in many others.
His career brought him wealth but, compared to the A-listers of today's celebrity culture, he didn't flaunt it. He bought Glenbranter Estate in Argyll, where his wife is buried, and also built a large six-bedroom house at Strathaven in Lanarkshire, Lauder Ha', where he spent his later years, looked after by his niece, Margaret Lauder (1900-1966), who became his secretary and companion after his wife's death.
He suffered increasing ill health in the 1940s and died on February 26, 1950, aged 79. At his funeral in Hamilton, wreaths included ones from Churchill and the then Queen Elizabeth, later the Queen Mother.
One little-known fact is that Harry had an illegitimate son, James Reid, born in Glasgow on June 30, 1887, to his former girlfriend, Margaret Reid. James was brought up by his maternal grandparents in Blantyre, served in the Great War as a sniper in the Highland Light Infantry, married and had a family.
Harry never disowned him, quite the contrary, and in their later years they saw each other frequently as James lived at Barncluith House, Hamilton, not far from Lauder Ha'. They are buried in neighbouring cemeteries in Hamilton and both graves are tended by James's great-granddaughter.
His knighthood apart, he received many honours, including the Freedom of the City of Edinburgh in July, 1927, sadly just days before his wife's death.
Years later, the new A199 Portobello Bypass was named Sir Harry Lauder Road and a memorial garden there is named after him.
And Arbroath, too, has its Lauder Road.