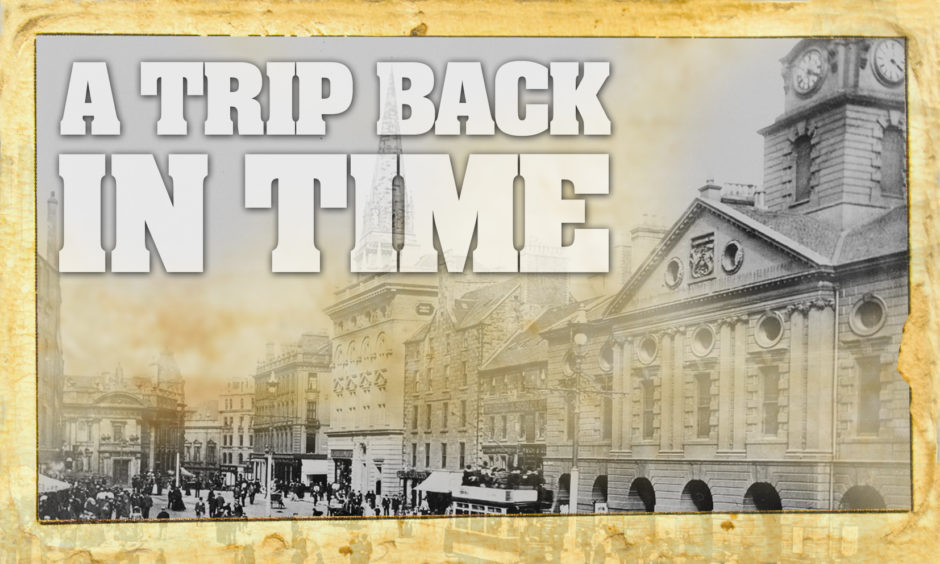 Each week, we will take you on a trip back in time with a selection of photographs picked from DC Thomson's vast archives. This week, the focus is on Glenrothes.
Our first image shows crowds gathering to watch water cascading down a sculpture after a grand "turning on" ceremony in the town centre. The picture was taken on August 17 1967.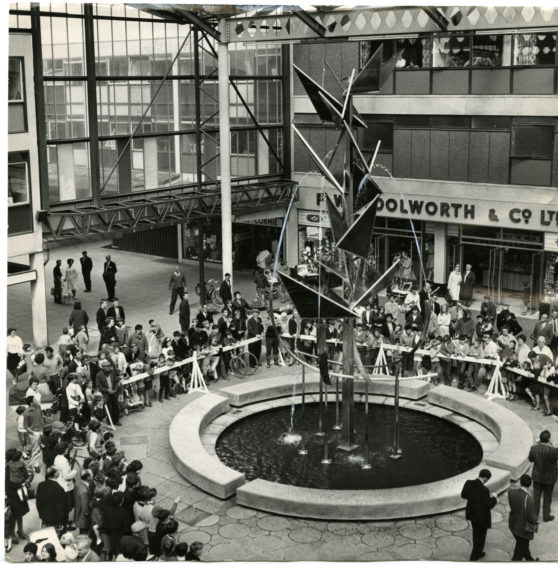 The second photo dates from June 4 1960 and shows Reverend David Levison with a sealed glass container which was to be placed in a cavity under the foundation stone of St Columba's Church.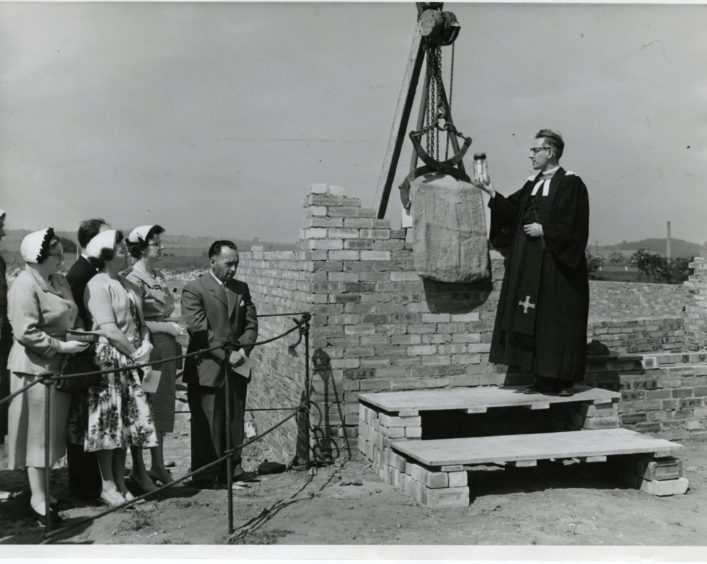 The third photo dates from November 12 1975 and shows a group of recruits under the Glenrothes Job Creation Scheme. In the picture, supervisor James Ready can be seen handing out pails and buckets to the Glenrothes Creosoting Brigade.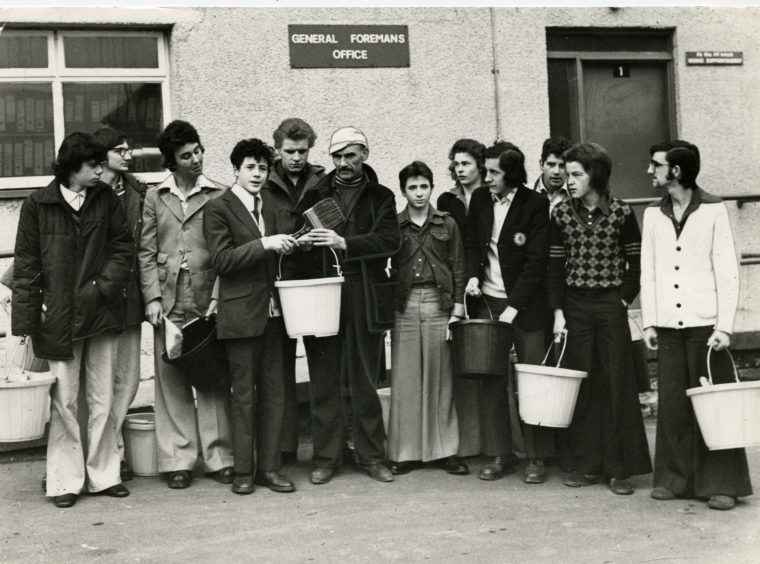 The fourth photo, from November 18 1999, shows Scottish comedy duo The Krankies on stage at the Kingdom Centre. Hilarious!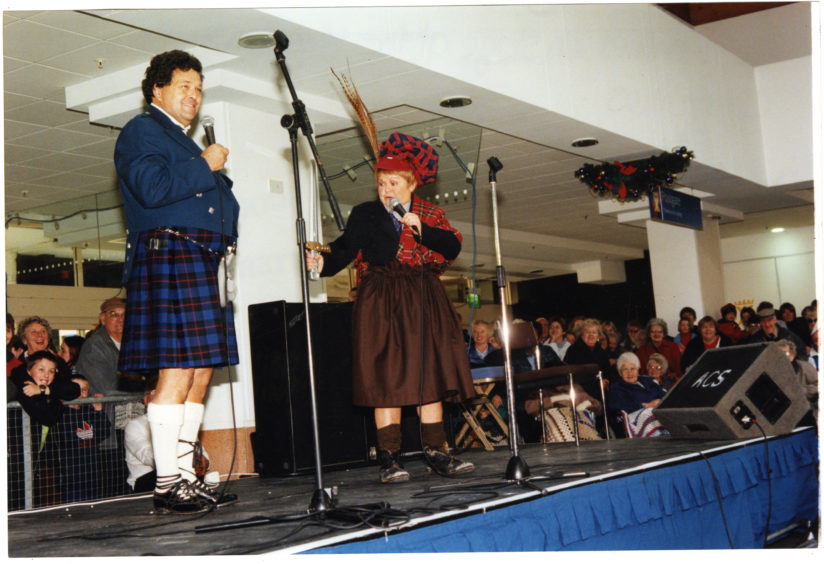 In the fifth photo, from June 30 1998, the Queen is accompanied by Fife Council convener John Macdougall as she arrives at the Kingdom Centre.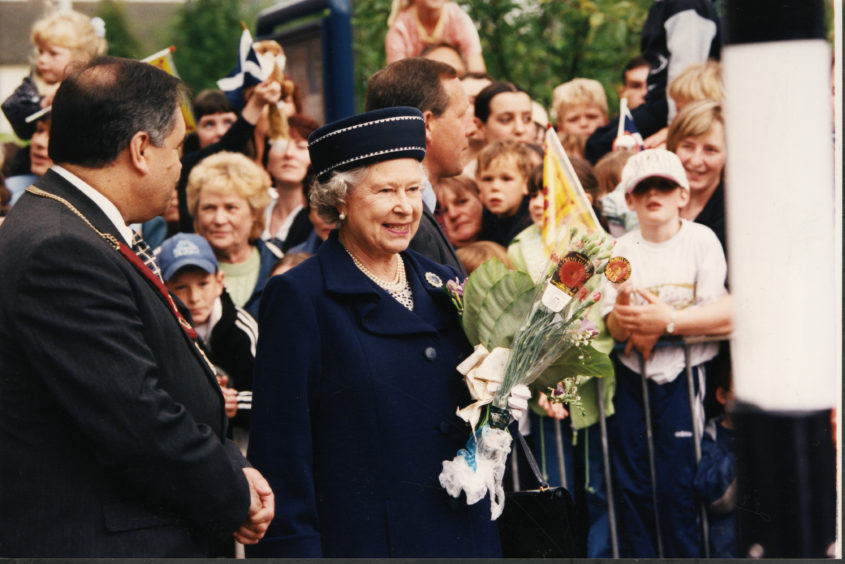 Glenrothes Community Centre presents its rather bleak face to the world in the sixth photo, taken on March 3 1959.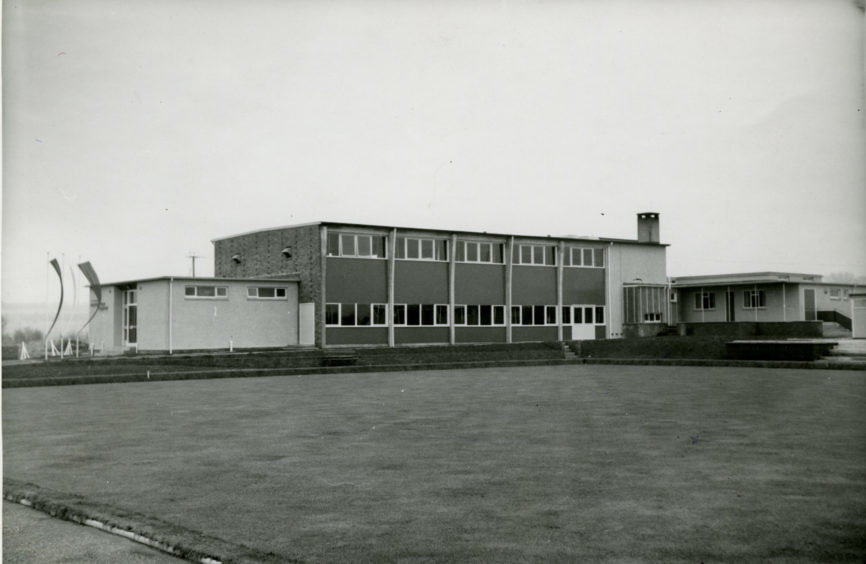 The final photo dates from October 1976 and is a scene from the Kingdom Centre.